Movie Reviews
'The Holdovers' is a love letter to 1970s Massachusetts
"The Holdovers," starring Paul Giamatti as a curmudgeonly Massachusetts prep school teacher, has the potential to become a holiday classic.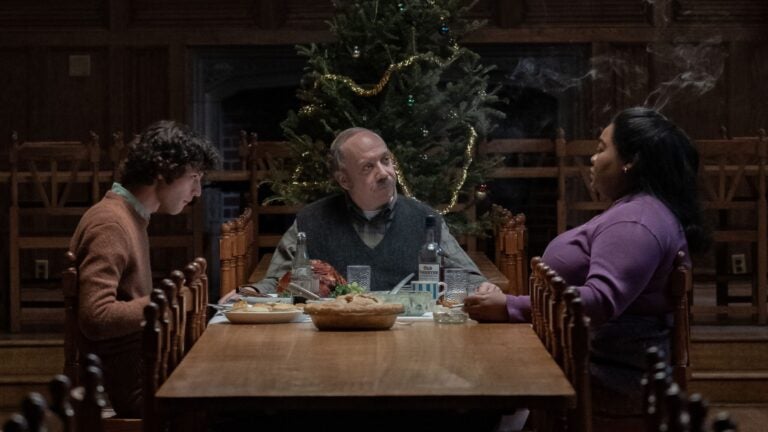 Director Alexander Payne ("The Descendants," "Nebraska") is probably best known for populating his films with emotionally stunted characters who make it difficult for family and friends (and occasionally, by extension, audiences) to love them. While his newest movie, the holiday dramedy "The Holdovers," is set in a frigid New England winter and features a pair of protagonists who put the prick in prickly, it's also Payne's warmest work to date, and has the potential to be a contemporary holiday classic.
Watch: Kevin Slane reviews 'The Holdovers' on 'Boston Globe Today'
From the very first frame, "The Holdovers" is a love letter to a bygone era. Featuring a throwback studio logo and grainy film stock, the movie takes place in 1970 at the fictional Massachusetts prep school Barton Academy, where curmudgeonly teacher Paul Hunham (Paul Giamatti) doles out failing grades to spoiled prep students with unrestrained glee.
Hunham is comically unapproachable. He is obsessed with ancient civilizations, handing out gifts of Marcus Aurelius' "Meditations" in the rare moments he tries to forge real human connection. He reeks of fish, which he attempts to mask by cloaking himself in a perpetual haze of pipe smoke and whiskey fumes. And he detests nearly everyone on Barton's campus, from his generationally wealthy pupils to a headmaster who Hunham has disliked ever since he was a student.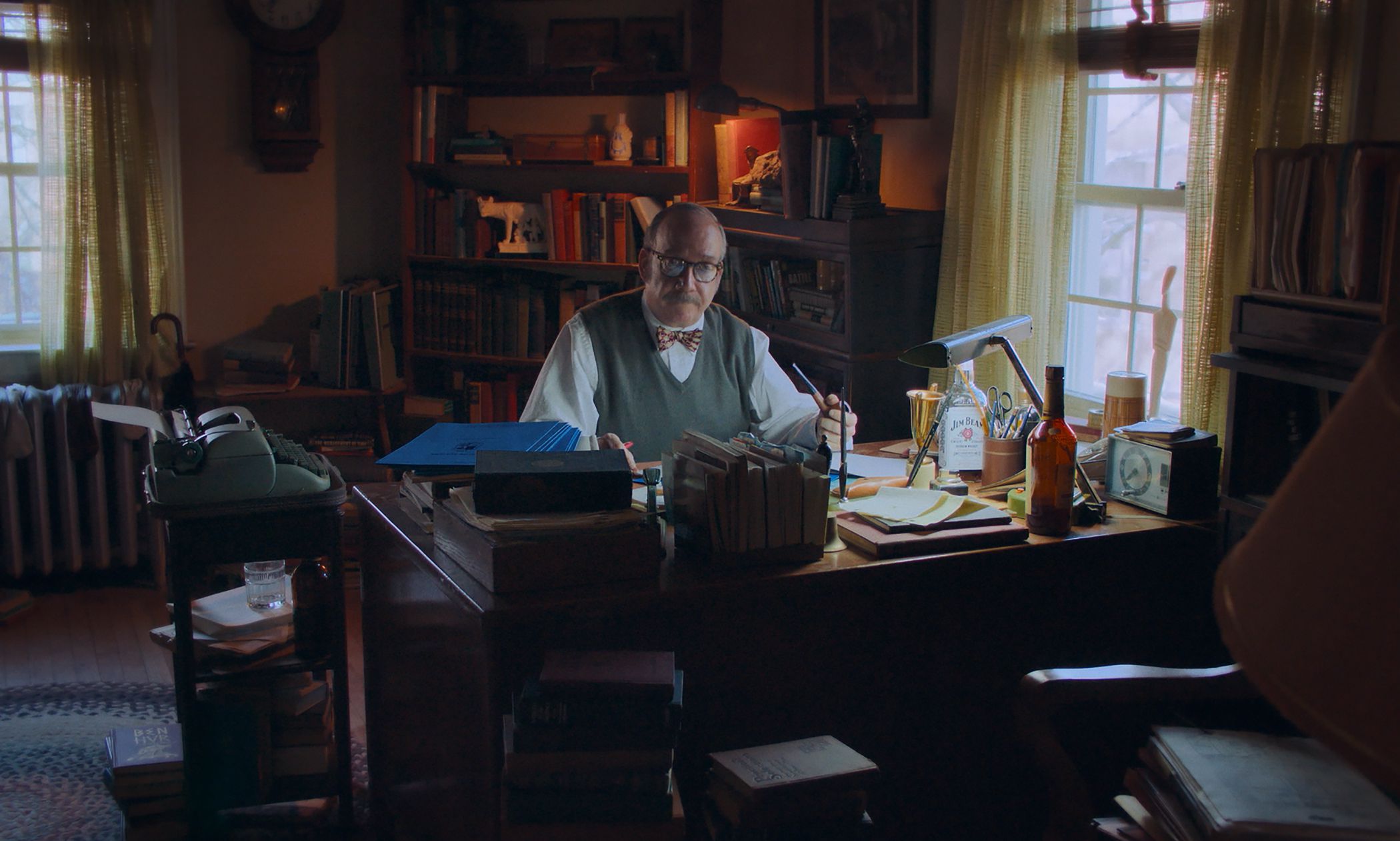 When a fellow teacher comes up with a bogus excuse to avoid supervising the "holdover" students whose parents don't want them at home over winter break, Hunham is the logical candidate to take over babysitting duties. He has no friends or family, and never leaves campus anyway.
What begins as a group of students is quickly winnowed to one, the brilliant but troubled Angus (Dominic Sessa). He and Hunham spend the early parts of the film getting on each other's nerves, while the school's cook, Mary (Da'Vine Joy Randolph), watches from a healthy distance.
Payne used a combination of five Massachusetts schools to film "The Holdovers," including Northfield Mount Hermon, Groton, and Deerfield Academy, which is where he found Sessa and a couple other students cast in the film. In his first professional role, Sessa is a revelation, playing a student whose impulsiveness and lack of filter makes him almost as unpopular as Hunham's teacher.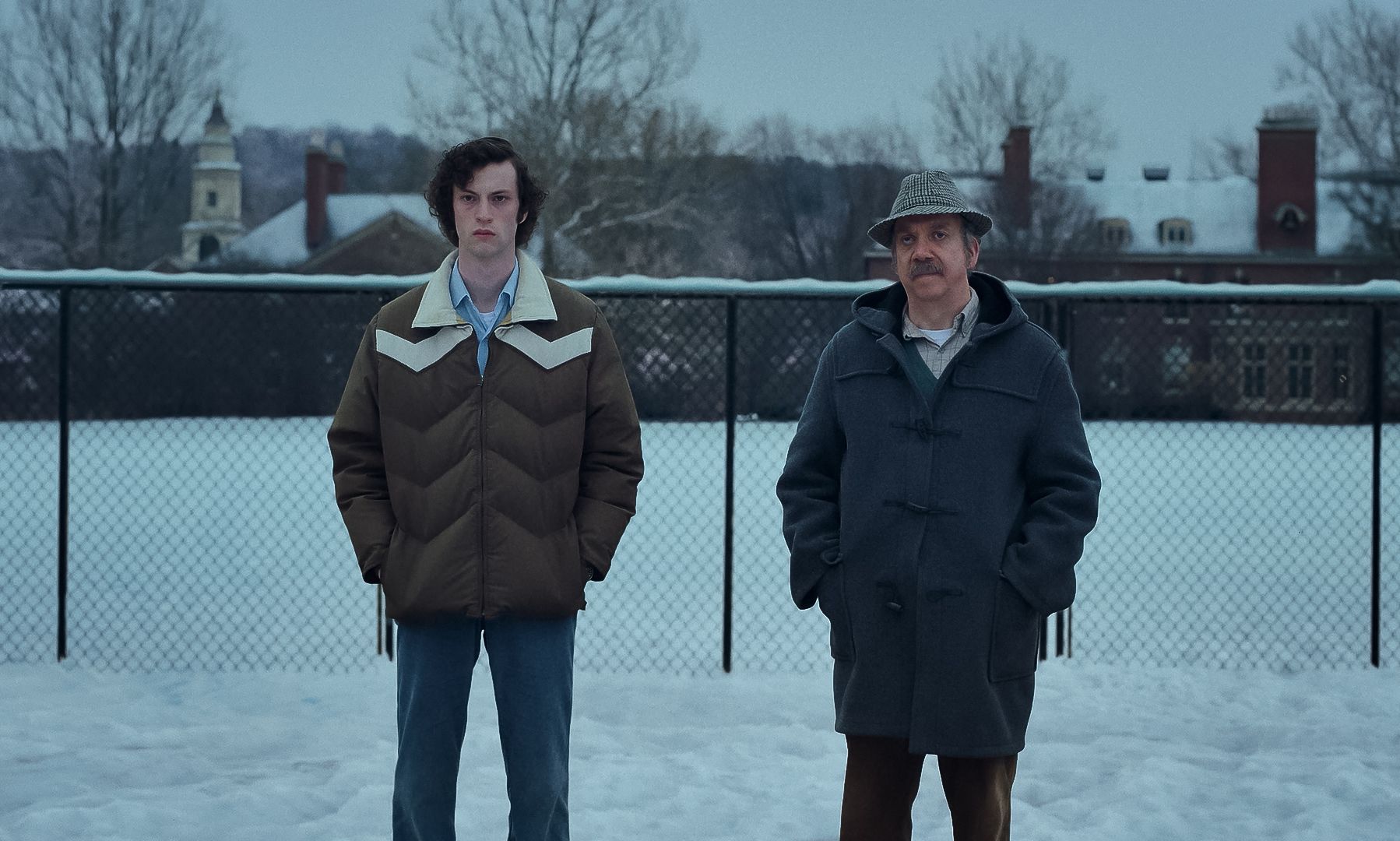 Casting actual high school students instead of 26-year-olds is just one of the ways "The Holdovers" feels more authentic than your average coming-of-age tale. Hundreds of local film professionals did their part to make the film a true representation of 1970s Massachusetts.
When the characters take a "field trip" to Boston, you can see the handiwork of location scout Kai Quinlan, who cannily picked out Somerville Theatre and Wakefield Bowladrome as filming locations that supplement Faneuil Hall and Boston Common to accurately represent the era. Local actors have their moment in the spotlight as well, including Alexander Cook, who pulls double duty as a school priest and the bowling alley's bartender.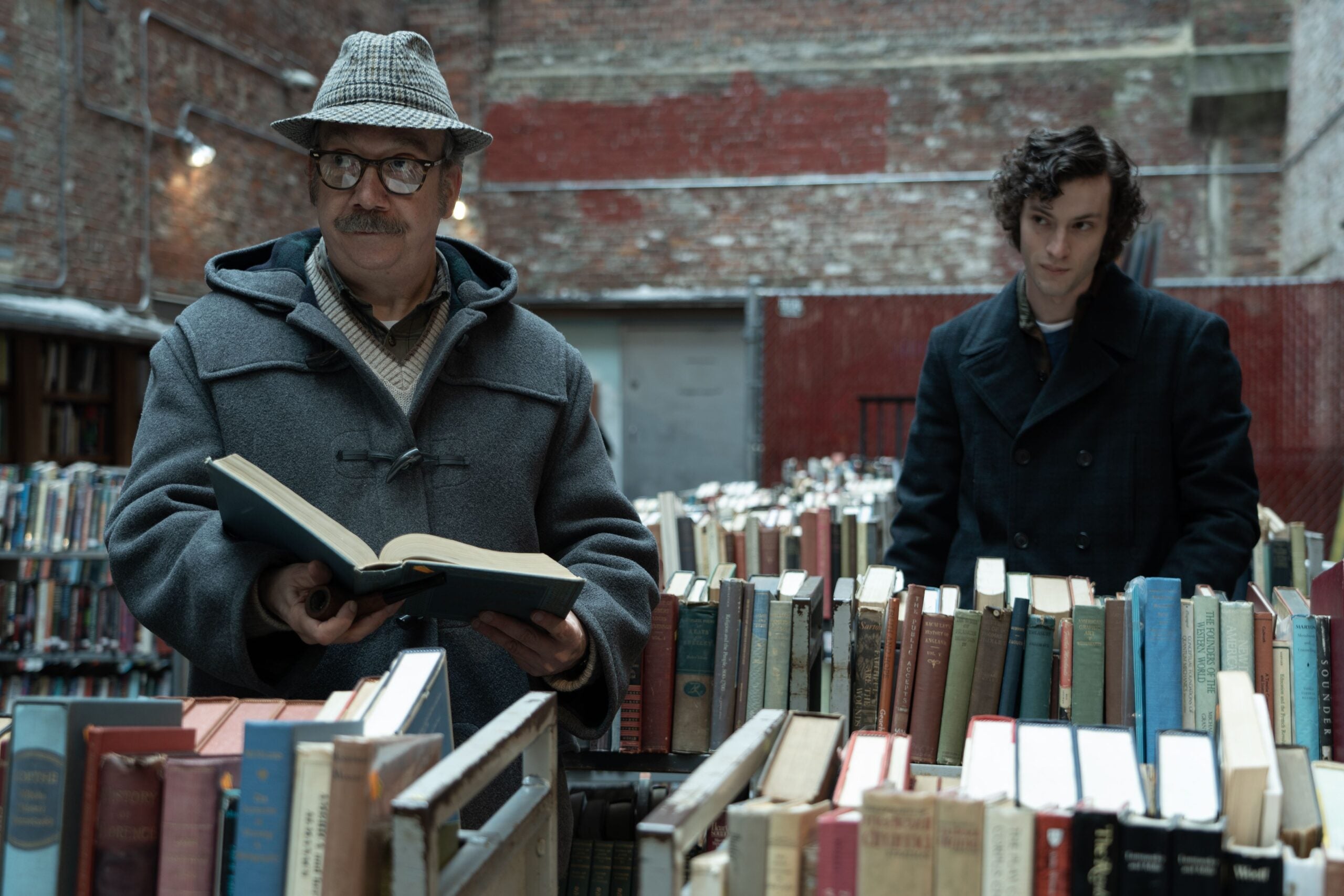 In the lead role, Giamatti is his typical brilliant self. His performance echoes his previous collaboration with Payne in the 2004 film "Sideways," in which he also plays a depressed teacher with a bit of a drinking problem. Awards season is just getting started, but it wouldn't be shocking if Giamatti earns a long-overdue Best Actor nomination from the Academy Awards.
Randolph, who has continued to impress since her impactful performance in "Dolemite Is My Name," stands toe-to-toe with Giamatti and Sessa. Mary is introduced as a portrait of stoic grief, quietly mourning the death of her son in Vietnam. By the film's midpoint, we plainly see Mary's existential crisis as she bitterly wonders why her son — who was able to graduate from Barton thanks to her job — was nevertheless consigned to active duty while the spoiled students she feeds daily will inevitably avoid service.
During an early screening at the Somerville Theatre, Payne talked with the audience about showing Sessa a number of 1970s films to prepare for his role, including Hal Ashby's "Harold & Maude" and "The Last Detail." It's fitting then, that "The Holdovers" feels like a tribute to the New Hollywood-era filmmaker: A film that prioritizes quirky, flawed characters over plot and leaves your heart full when the credits roll. It's the perfect movie to watch with loved ones — whether it's your blood relatives or your chosen family — during the cold holiday months.
Rating: 3 1/2 stars (out of 4)
"The Holdovers" is currently in limited release, and opens nationwide November 10.
Newsletter Signup
Stay up to date on all the latest news from Boston.com