Movies
This Christmas, Let's Watch 'A Christmas Story' in 8-Bit Glory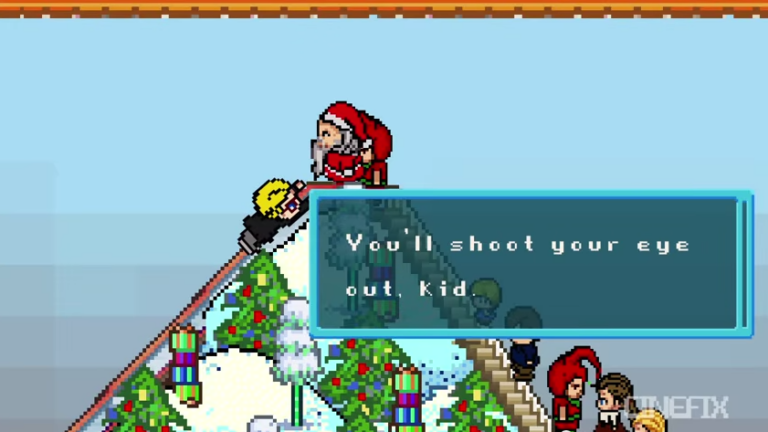 For those without the patience to sit through the 24-hour-long "A Christmas Story'' marathon, here's the movie transformed into a short and sweet 8-bit video game. Cheesy music included.
[fragment number=0]
Cinefix created the gamified ode to Ralphie and gang as part of its 8 Bit Cinema series, which includes video game-like interpretations of The Matrix, Godzilla, and Mean Girls.
The 'Christmas Story' video includes all the key plot points and sentimental memories of the famed movie: the triple dog dare, the pink bunny suit, and "You'll shoot your eye out, kid'' warnings galore. Only one difference: they're in pixelated form.
[fragment number=1]
Sure, 'A Christmas Story' lost in the finals to 'National Lampoon's Christmas Vacation' in our Ultimate Christmas Movie bracket contest. But you don't see a National Lampoon 8-bit movie anywhere, do you? Exactly.
(h/t Slate)