Movies
New Ghostbusters bashed after visiting kids in the hospital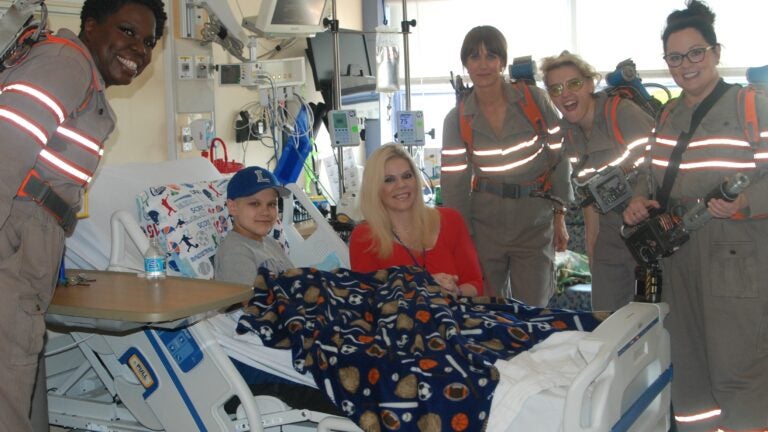 On Saturday, the cast of the new Ghostbusters movie filming in Boston—Melissa McCarthy, Kristen Wiig, Kate McKinnon, and Leslie Jones—visited patients at the Floating Hospital for Children at Tufts Medical Center.
[fragment number=0]
But, this being the Internet after all, some people had to try and distract us from movie stars doing a nice thing for sick kids by commenting on the post with the kind of misogynistic hate that's been circulating on the web since an all-female Ghostbusters reboot was still in the rumors stage. You see, some men aren't happy that the Ghostbusters franchise will feature an all-female ghost-hunting team because, well, who cares. Something about childhoods being ruined, all because women are playing roles that were played by men 30 years ago. As director Paul Feig said to the haters back in March, "Honestly, the only way I could ruin your childhood is if I got into a time machine and went back and made you an orphan.''
As Jezebel noted, the comments on the above post were apparently so nasty, Tufts was forced to follow up with this post reminding Facebook users about their profanity policy:
[fragment number=1][fragment number=2]
[fragment number=3]Coincidentally, there is a different, all-dude Ghostbusters film in the works, with Channing Tatum rumored to star. The question of why the hell men and women can't be on the same silver-screen paranormal investigating team here in 2015 remains to be answered.
Photos from the set of Ghostbusters
[bdc-gallery id="146870″]