Movies
Watch the Fantastic Beasts trailer: the first Harry Potter movie without Harry Potter
It hits theaters November 2016.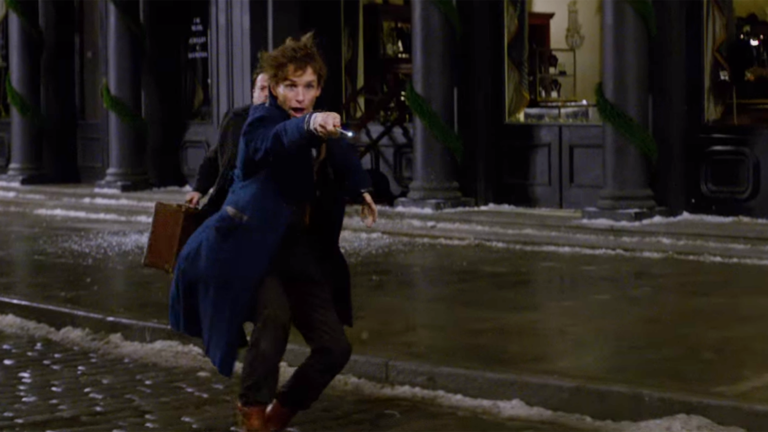 [fragment number=0]
Because audiences know that J.K. Rowling is showcasing the goings-on of Harry Potter's magical world in the U.S. rather than the U.K. for her upcoming film, Fantastic Beasts and Where to Find Them, the first announcement trailer is even more intriguing.
In it, we see Eddie Redmayne as the lead character, Newt Scamander, traveling to New York City and crossing paths with American witch Porpentina Goldstein, played by Katherine Waterston. His magically expanding briefcase, which houses many dangerous creatures, also makes an appearance.
[fragment number=1]
We also have a better sense of the movie's synopsis, which Entertainment Weeklygave a nod to back in November. At the time, EW reported that Massachusetts's own history with witches in Salem would play into the story.
In EW's cover story image, Redmayne was photographed in front of the entrance of the Magical Congress of the United States of America (the U.S. equivalent of the Ministry of Magic). One of the pieces on the golden doors pays homage to the Salem Witch Trials, according to EW.
[fragment number=2]