Movies
Casey Affleck, Matt Damon, and John Krasinski teamed up to create a film critics are calling 'a masterpiece'
Manchester by the Sea is already getting buzz for next year's Oscars.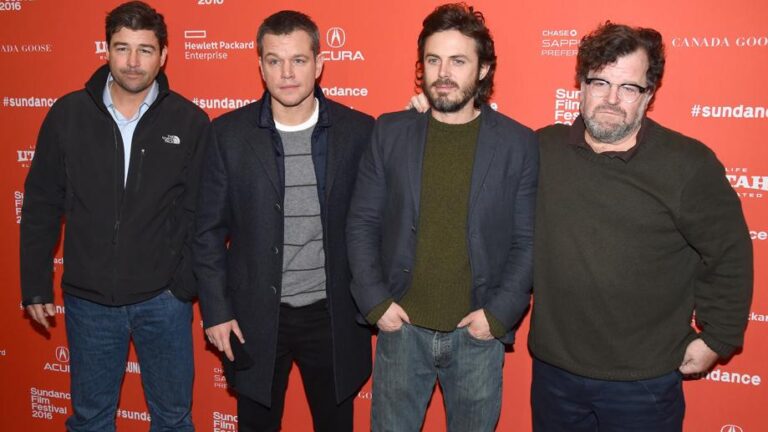 Manchester by the Sea is one of the most buzzed-about movies at the now-happening 2016 Sundance Film Festival. The film stars Casey Affleck as a downtrodden New England janitor struggling to come to terms with grief and personal loss.
But it almost starred another Boston actor with a bit of experience playing a local janitor: Matt Damon.
Damon was originally slated to direct and star in Manchester by the Sea. However, as he explained in a Q&A after the film's Saturday screening (as reported by Variety), he didn't want his busy schedule to "get in the way of a great movie getting made.''
Instead, Damon stayed on as a producer and handed off writing and directing duties to his "favorite writer,'' Kenneth Lonergan, and the lead role to his only choice for the job, Affleck.
"I already said to Kenny, I wouldn't give this role up to anybody but Casey Affleck, and Casey instantly took the role,'' Damon told the Q&A audience, Variety reports. "I never made it through this script without crying, and I never made it through any iteration of any cut of this movie without crying. It's absolutely devastating.
"It's one of the most beautiful things I've ever come across,'' Damon continued. "I wish I was in it, but I'm happy to just be attached to it.''
Damon also mentioned in the Q&A that the film was originally slated to star Newton native John Krasinski — as the protagonist's brother, according to The Hollywood Reporter — but Krasinski took on an executive producer role instead, with his role played by Kyle Chandler.
Manchester by the Sea has been lauded by critics (several calledthe film "a masterpiece'') and is already generating buzz for next year's Academy Awards. After a spirited bidding war for the film's rights — with interest from Fox Searchlight, Focus Features, and Tri-Star — Amazon secured the film's domestic rights for $10 million.
With awards and nominations for Black Mass, Spotlight, and The Martian, among others, 2015 seemed likely to be the peak year for quality cinema with Massachusetts connections. But if Manchester by the Sea lives up to the hype, 2016 could potentially raise the bar even higher.
The most "Boston'' movies ever:
[bdc-gallery id="119282″]