Movies
Watergate reporter Carl Bernstein says Spotlight is 'why we need great reporting'
"The press remains our last chance at holding institutions accountable through the best obtainable version of the truth.''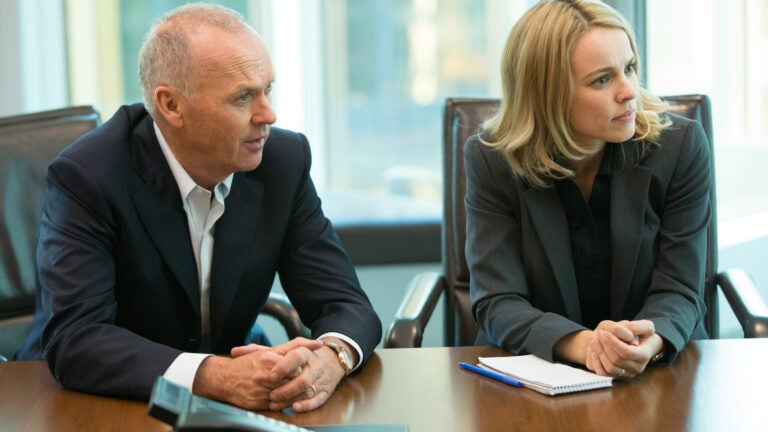 Ahead of the Academy Awards at the end of February, Carl Bernstein — one of the two lead Washington Post reporters whose articles uncovered the truth behind the Watergate burglaries and helped bring down the Nixon administration — has hailed Spotlight as a winner.
Bernstein's work on Watergate for the Post was commemorated in the well-received 1976 film All the President's Men, which was nominated for Best Picture at the Oscars that same year. (It won for Best Adapted Screenplay and Best Supporting Actor, among others.)
So for Bernstein, Spotlight ventures into some familiar territory. The journalist gave the following statement to Spotlight producer Michael Sugar, according to Deadline:
Spotlight is a film that demonstrates finally, in the era of Twitter, why we need great reporting: more than ever—and shows how real journalism is done, with all its difficulty and complexity and, especially, the moral ambiguities and choices a truly free press must deal with. Ultimately, as Spotlight makes clear, the press remains our last chance at holding institutions accountable through the best obtainable version of the truth.
As Deadline points out, it's worth noting that Bernstein endorsed Spotlight the same week that the Academy votes for Best Picture, a category in which Spotlight is nominated.
Many reviews, including one from The Washington Post, compared Spotlight to All the President's Men — and it's obvious why: Both stories show the tedious processes behind investigative journalism, and both began as smaller investigations for their respective newspapers, eventually yielding nationally impactful and historic results.
Who's who in Spotlight:
[bdc-gallery id="143326″]