Movies
Here's the cast of Spotlight, literally basking in the spotlight post-win
Courtesy of Naomi Watts.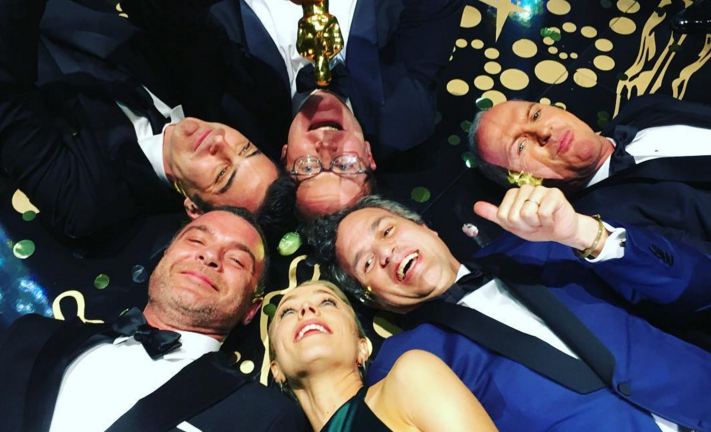 [fragment number=0]
Well now that Spotlight is a two-time Oscar winner — one of those wins being biggest award of the night (Best Picture—come on, keep up) — the cast has advanced to basking in the light of their triumph.
Here they are on Naomi Watts's Instagram (oh, you know, *hair flip*) literally reclined on the Oscars stage, post-Best Picture acceptance, just lounging in bliss, relishing the moment, savoring the sweet smell of victory and all that.
And here's Watts's husband Liev Schreiber with a slightly less-sexy—but equally important — picture.
[fragment number=1]
Who's who in Spotlight:
[bdc-gallery id="143326″]