Movies
Spotlight studio says they fictionalized dialogue in scene set at BC High
Jack Dunn, Boston College spokesperson, has said the film misrepresents him.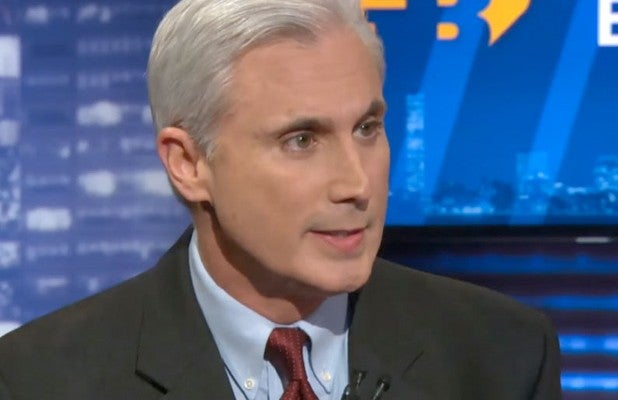 In Spotlight, the Academy Award-winning film about The Boston Globe reporters who uncovered a sexual abuse scandal in the Catholic Church, many of the scenes mimic real-life events. However, the makers of the movie have now released a statement saying they fictionalized one scene involving Jack Dunn, spokesman for Boston College and a BC High alumnus.
"As is the case with most movies based on historical events, Spotlight contains fictionalized dialogue that was attributed to Mr. Dunn for dramatic effect,'' Open Road Films said in the statement, issued Tuesday. "We acknowledge that Mr. Dunn was not part of the Archdiocesan cover-up. It is clear from his efforts on behalf of the victims at BC High that he and the filmmakers share a deep, mutual concern for victims of abuse.''
Dunn has been outspoken in saying the film misrepresented him, telling The Boston Globe in November that a scene in which Dunn, Globe Spotlight editor Walter Robinson, and Boston College High School president Bill Kemeza meet was misconstrued. Dunn's lawyer sent a letter to filmmakers demanding that the scene be deleted from the film.
"The things they have me saying in the movie, I never said,'' Dunn told the Globe, according to a November column. "But worse is the way they have me saying those things, like I didn't care about the victims, that I tried to make the story go away.''
At the time, director Tom McCarthy told the Globe in an email, "We understand that not everyone will embrace the way they are portrayed in the film, but we feel confident, based on our extensive research, that the movie captures with a high degree of authenticity the nature of events, personalities, and pressures of the time.''
According to Liz Biber, executive vice president for Open Road Films, the film company's Tuesday statement comes as part of a settlement with Dunn.
As part of the settlement, Open Road will also make donations to local charities Resilient Kids, a Providence nonprofit that helps children, and Big Brothers Big Sisters of Massachusetts Bay in Dunn's name.