Movies
John Goodman spotted on the set of Patriots' Day in Quincy
Mark Wahlberg's movie about the Marathon bombings is filming in the Boston area.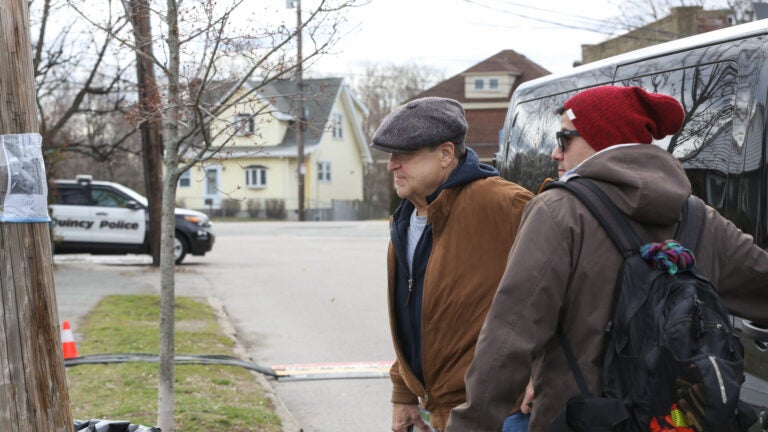 Filmmakers for Patriots' Day, the Mark Walhberg-produced movie chronicling the Boston Marathon bombings, shot scenes in Quincy Tuesday.
John Goodman, who is signed on  to play former Boston Police Commissioner Ed Davis in the film, was spotted on the set.
Actors J.K. Simmons, Vincent Curatola, and James Colby will also appear in the movie alongside Walhberg, who will star as a composite police officer central to the investigation and subsequent manhunt that shut down the city.
Earlier this month, the filmmakers were denied requests to shoot scenes for the movie in Watertown, where the firefight between law enforcement and the Tsarnaev brothers took place in April 2013, and at UMass Dartmouth, where convicted bomber Dzhokhar Tsarnaev was a student at the time.
Dorchester residents were alerted last week that filming would take place in the neighborhood on March 30. Scenes will also be filmed on the MIT campus in June.