Movies
Report: Will Ferrell won't play Reagan in Alzheimer's comedy
Gov. Charlie Baker had criticized the project for making light of the disease.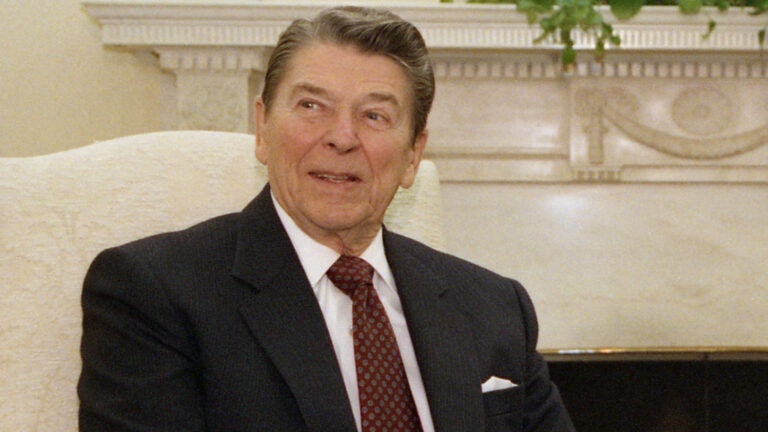 Will Ferrell will not play President Ronald Reagan in a controversial comedy movie that made light of his struggle with Alzheimer's, the New York Post reports.
"The Reagan script is one of a number of scripts that had been submitted to Will Ferrell which he had considered," a spokesman for Ferrell told the Post. "While it is by no means an 'Alzheimer's comedy' as has been suggested, Mr. Ferrell is not pursuing this project."
Ferrell, the popular comedian and Saturday Night Live veteran, had reportedly signed on to play Reagan in the movie, according to Variety on Wednesday. The script's plot reportedly centered on Reagan's fall into dementia and an ambitious intern's attempt to convince him that he was an actor playing the president in a movie.
The comedy project was met with a significant backlash from those, including Massachusetts Gov. Charlie Baker, who thought it made light of the seriousness of Alzheimer's disease.
This is dismaying. Anyone who has family w/Alzheimer's can tell you there is courage, but no humor here. None. https://t.co/hzft0uzZVY

— Charlie Baker (@CharlieBakerMA) April 29, 2016
Baker's mother was unable to attend his inauguration as governor because of her own battle with Alzheimer's.
"My mom was a vibrant, charming, wonderful, totally alive woman," Baker told WBZ. "It's just not funny. There's nothing funny about it."
https://twitter.com/AndreaWBZ/status/726122996520374275