Movies
John Krasinski is continuing the action hero thing with his next role: Jack Ryan
The actor's new gig was just announced.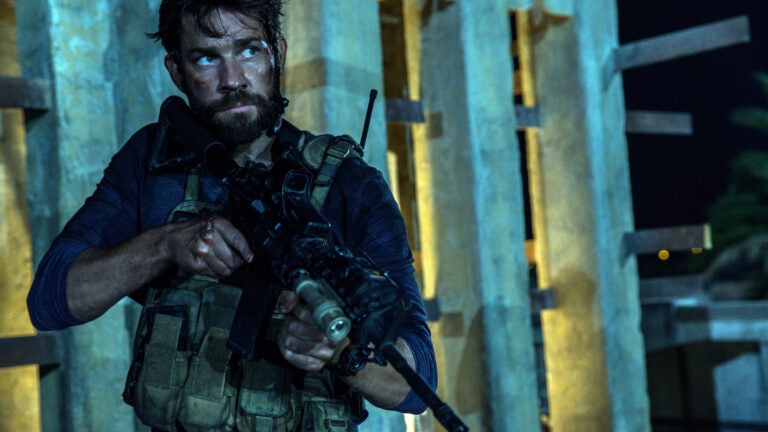 You saw Newton-bred John Krasinski earlier this year in Michael Bay's 13 Hours: The Secret Soldiers of Benghazi, playing a military contractor tasked with saving an American compound from terrorists. It's a role that represented Krasinski's transition from The Office's gangly buddy Jim Halpert to bearded, beefy action hero. And the latter is going full steam ahead.
Deadline reports that Krasinski has signed on to portray CIA agent Jack Ryan in a new Amazon series based on Tom Clancy's famous books. Yes, it's the same Jack Ryan that Alec Baldwin, Harrison Ford, Ben Affleck, and Chris Pine once played in feature films, except the TV series version won't be a direct adaptation of the novels.
Lost co-showrunner Carlton Cuse and writer Graham Roland are the creators behind the show. Michael Bay and Krasinski will reunite again, too, as Bay's production house, Platinum Dunes, is overseeing the series.
Krasinski and Amazon do have a bit of a relationship already: Krasinski, along with Matt Damon, is an executive producer on Manchester by the Sea, a critically acclaimed film set in Massachusetts's North Shore. Amazon acquired the movie at the 2016 Sundance Film Festival this past January.