Movies
Boston Marathon bombings movie casts actors for MIT Officer Sean Collier, Tamerlan Tsarnaev's wife
It's the latest in a slew of casting announcements for 'Patriots Day.'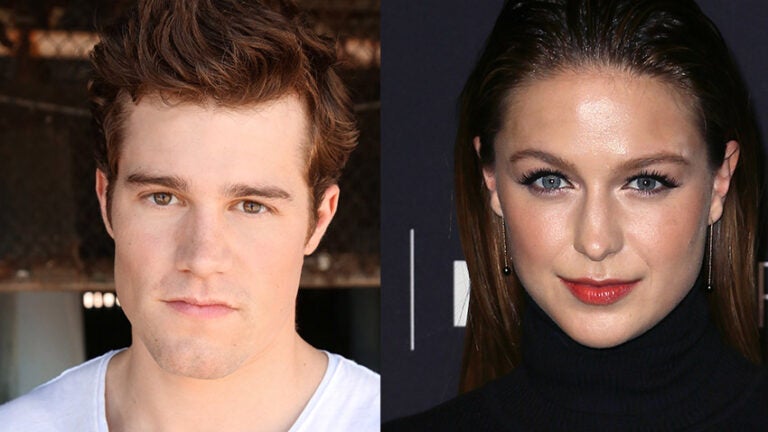 Two more actors — Jake Picking and Melissa Benoist — have been added to the cast of Patriots Day, Mark Wahlberg's movie about the Boston Marathon bombings and their aftermath.
Picking, known for his roles in Goat and The Way Way Back, will portray slain MIT Police Officer Sean Collier, while Benoist of Fox's Glee and The CW's Supergirl has signed on to play Tamerlan Tsarnaev's wife, Karima Russell (née Katherine).
Dzhokhar and Tamerlan Tsarnaev shot Collier to death in his cruiser on MIT's campus three days after the attack at the Marathon finish line.
When Tamerlan died in a shootout with police in Watertown on April 18, 2013, Russell was left as his widow to raise their daughter. Russell met Tamerlan when she was a Suffolk University sophomore, left the school her junior year when she became pregnant, married Tamerlan, and converted to Islam.
Actors Themo Melikidze and Alex Wolff were cast as Tamerlan and Dzhokhar Tsarnaev, respectively.
Benoist joins a star-studded cast that includes Wahlberg, John Goodman, Kevin Bacon, Michelle Monaghan, J.K. Simmons, Vincent Curatola, James Colby, and Roxbury native Michael Beach.
Patriots Day is slated to hit theaters in Boston on December 21.
Scenes from the set of Patriots Day:
[bdc-gallery id="581699″]