Movies
Gronk will play Gronk in an upcoming Hollywood movie
It's a comedy (of course).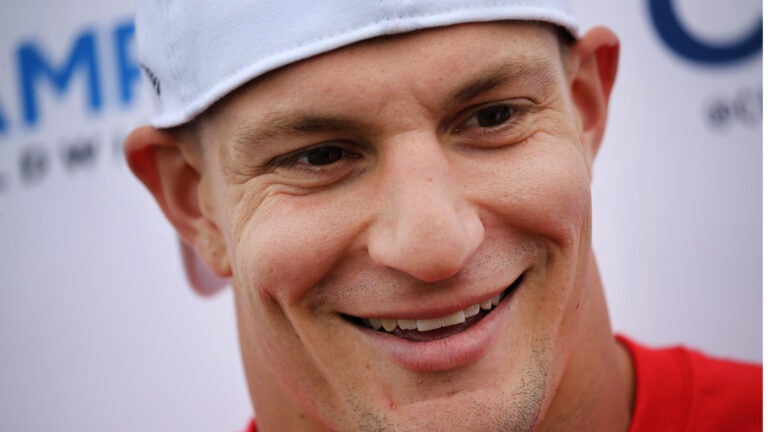 From a cartoon series to a Nickelodeon show, Rob Gronkowski is embarking on a quest to unite pro sports and entertainment. And now he's adding another actual movie to his lengthy resume.
Deadline reports that Gronkowski has joined the cast of an upcoming comedy starring Ed Helms (The Office, The Hangover) titled The Clapper, along with professional billionaire/Dallas Mavericks owner Mark Cuban and Victoria's Secret model Sara Sampaio. Tracy Morgan (30 Rock), Amanda Seyfried (Ted 2), Russell Peters (Fifty Shades of Black), and Adam Levine (American Horror Story) were announced as cast additions earlier this year.
Gronkowski and Cuban will both play themselves in the movie, which — get this — is about a professional clapper for infomercials (Helms) who is thrust into his 15 minutes of fame when he appears on a late-night TV show. The script is written by Dito Montiel and is based on his book Eddie Krumble Is the Clapper.
So now that Gronk's resume is just about stacked, next he'll become a SAG-AFTRA member, right?