Movies
'Black Mass' received $12 million in film state tax credits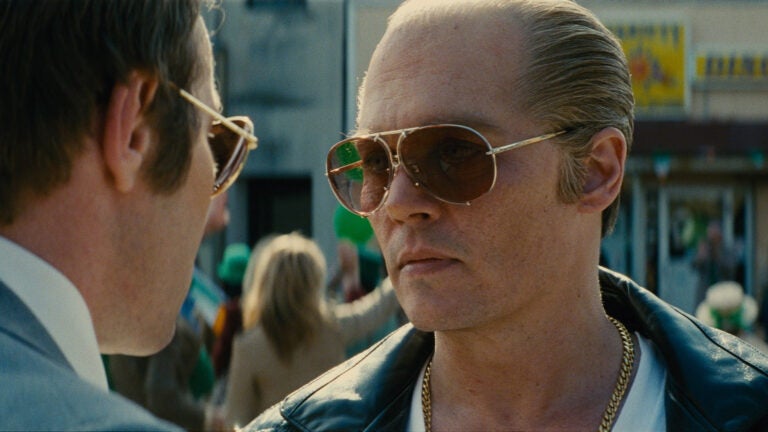 Black Mass, the Whitey Bulger biopic starring Johnny Depp that opened in theaters last fall, came away with a mighty check thanks to Massachusetts's movie production incentives.
The Boston Globe reports that the movie about the South Boston crime boss was issued $12 million in film state tax credits in 2015, according to the state Department of Revenue. The movie had a budget of $53 million and shot scenes all over Boston and its outskirts.
Black Mass isn't the largest tax credit recipient among the films made in Massachusetts over the past few years. According to the Globe, 2013's R.I.P.D, starring Jeff Bridges and Ryan Reynolds, received almost $27 million in tax credit; 2014's The Equalizer, starring Denzel Washington, got $15.5 million; and 2013's Grown Ups 2 and 2012's That's My Boy, both starring Adam Sandler, received $24 million and $16.5 million, respectively.
The Globe also spoke to Steve Davis, the brother of a woman who Bulger was accused of strangling to death in 1981, regarding Black Mass's tax credit.
"Every time we turn around, we're not getting slapped in the face—we're getting punched in the gut," Davis told the Globe. "They should be ashamed."
Read more at the Globe.