Movies
Somerville Theatre will show two silent films starring Old Hollywood comedian W.C. Fields
Plus, Fields's granddaughter will speak at the event.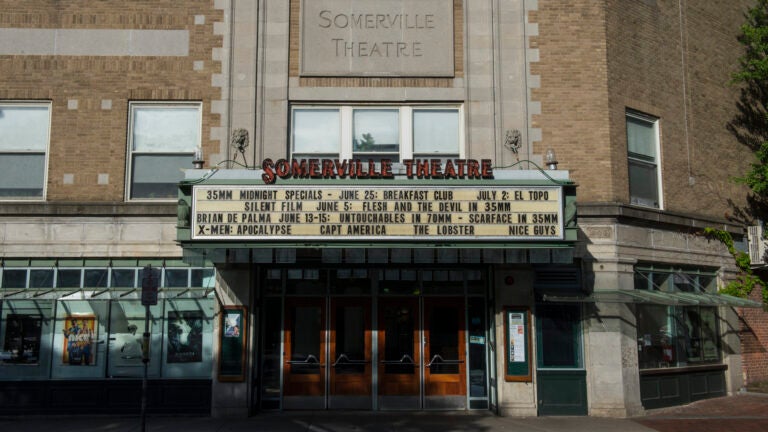 Want fun things to do in Boston, delivered to your inbox every Thursday? Sign up for the BosTen newsletter, our weekly roundup of 10 not-lame events in the city. You can also out our events calendar at boston.com/events.
Old Hollywood fans, rejoice: This Sunday, the Somerville Theatre is bringing back silent movies with a showing of two 1926 comedies and a talk by the granddaughter of famed actor W.C. Fields.
Fields made a name for himself as a vaudeville performer, Broadway star, and silver screen comedian during both the silent film era and the first talkies. He was of the same era as Groucho Marx, Mae West, and Buster Keaton.
On July 10, Fields's granddaughter, Dr. Harriet Fields, a health care activist in Africa, will speak at the Somerville Theatre about her grandfather.
The Theatre, which makes an ideal setting for the old shows, as it was established in 1914, will project two archival 35mm films on loan from the Library of Congress: So's Your Old Man and It's The Old Army Game, which co-stars flapper-era "it girl" Louise Brooks.
As the films are silent, they'll be accompanied by live music from Jeff Rapsis, who has been providing the soundtracks to silent films for years.
"These films were designed to be shown in a certain environment: on a big screen, with an audience, with live music," Rapsis said of silent movies to The Boston Globe in 2013. "If you watch them at home alone on the entertainment center with your dog, you're not doing them justice. It's like going to see the 'Mona Lisa' in a closet."
This showing is part of Somerville Theatre's "Silents Please" film series, which aims to "bring the magic of the pre-talkie era back to life," according to the Theatre. The next film in the series is the 1918 drama Stella Maris, starring Mary Pickford, showing Sunday, August 14.
The W.C. Fields event starts at 2 p.m. this Sunday. Admission is $15 for adults, $12 for seniors and students. Advanced tickets can be purchased here.