Movies
Mark Wahlberg confirms that he's done with the 'Transformers' franchise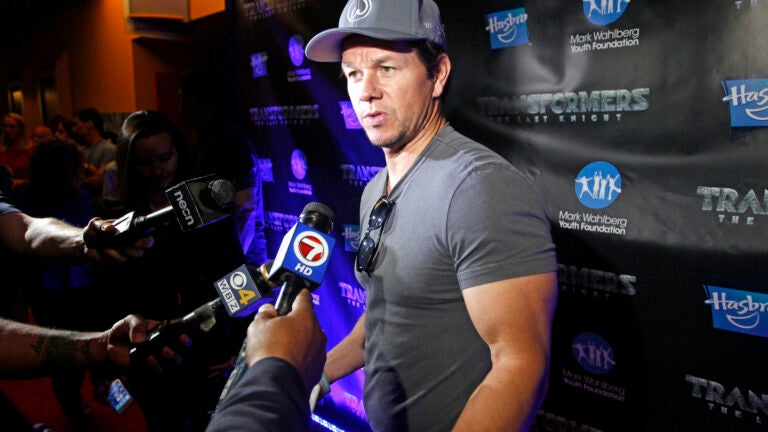 Mark Wahlberg confirmed that Transformers: The Last Knight will be his last film in the franchise at a friends and family charity screening of the movie Monday night in Foxborough.
Last Knight is the fifth Transformers film and Wahlberg's second. He first joined the franchise as inventor Cade Yeager in 2014 for Transformers: Age of Extinction.
"This will be the last one in the series [for me]," Wahlberg said on the red carpet at the Showcase Cinema de Lux Patriot Place before the screening. "[Transformers director] Michael Bay says it's the last one, so that means it's going to be my last one."
Wahlberg hinted that he was leaning toward leaving the franchise, despite being signed on for one more film, in an interview with Collider published earlier in the day Monday.
"I signed on to make these movies with Michael," Wahlberg told Collider. "After Pain and Gain, I was like, 'Whatever you want to do. Anytime, anywhere, just let me know.' So we'll see. But usually I'm going with Bay."
Sporting a Wahlburgers cap on the Patriot Place red carpet, the Dorchester-bred actor said that because of a busy schedule, he didn't have much of a chance to enjoy the usual comforts of home during this trip. However, he did manage to stop by his family's restaurant.
"We have an event tomorrow in Chicago, so I'll be out of here today," Wahlberg said. "We went to Wahlburgers today in Hingham, but didn't have much time to do anything. We flew in last night from London, so we're just keep[ing] it moving, you know?"
Wahlberg also revealed that, due to his intense early-morning fitness regimen, he has an absurdly early bedtime.
"Michael Bay knows that come 7:30, it's time for me to go to bed," Wahlberg said.
Transformers: The Last Knight will have limited showings Tuesday night before its wide-release opening on Wednesday.