Movies
John Krasinkski's 'A Quiet Place' to open SXSW Film Festival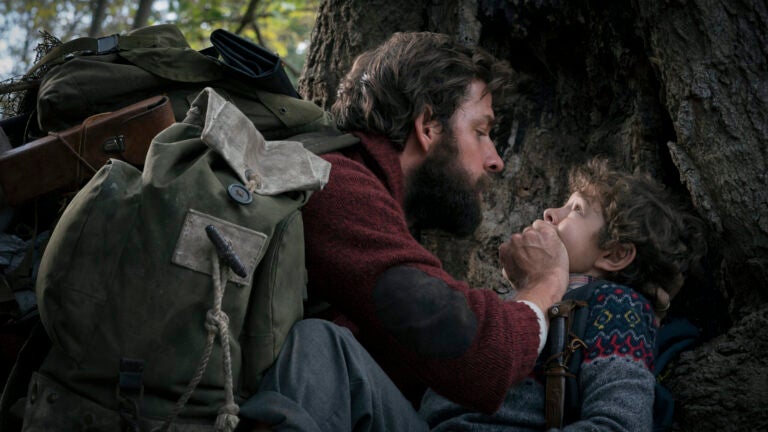 NEW YORK (AP) — The 25th South by Southwest Film Festival will kick off with John Krasinski's third directorial effort: the supernatural thriller "A Quiet Place."
The Austin, Texas, festival announced its slate Wednesday, starting with the opening selection of Krasinksi's film. The film, which Paramount Pictures will release in April, stars Krasinski and Emily Blunt, his wife, as a rural couple haunted by an evil attracted to sound. Millicent Simmonds, the breakout star of 2017's "Wonderstruck," plays the couple's deaf daughter.
Last year, Terrence Malick's Austin-set "Song to Song" opened the festival.
SXSW is known for its robust genre selections and expansive indie offerings — both of which are well represented among the 82 world premieres slated for this year.
Premiering in Austin will be the Leslie Mann-John Cena comedy "Blockers," about parents trying to keep their daughters from losing their virginity; "You Can Choose Your Family," with Jim Gaffigan as a father with a secret family; and "Boundaries," starring Christopher Plummer as a pot-dealing grandfather.
Other entries include Daryl Hannah's directorial debut "Paradox"; "Wild Nights With Emily," starring Molly Shannon as the poet Emily Dickinson; and the Josh Brolin-Danny McBride comedy, "The Legacy of the Whitetail Deer Hunter."
The acclaimed independent writer-director Andrew Bujalski will also present his latest, "Support the Girls," Bujalski's follow-up to his 2015 romantic comedy, "Results."
The festival is also expanding its episodic section, including the premieres of Bill Hader's "Barry" and Jordan Peele's "The Last O.G.," starring Tracy Morgan.
SXSW's film festival will run March 9-18.