Movies
Mindy Kaling says instances of sexism and racism in new movie resemble some of her experiences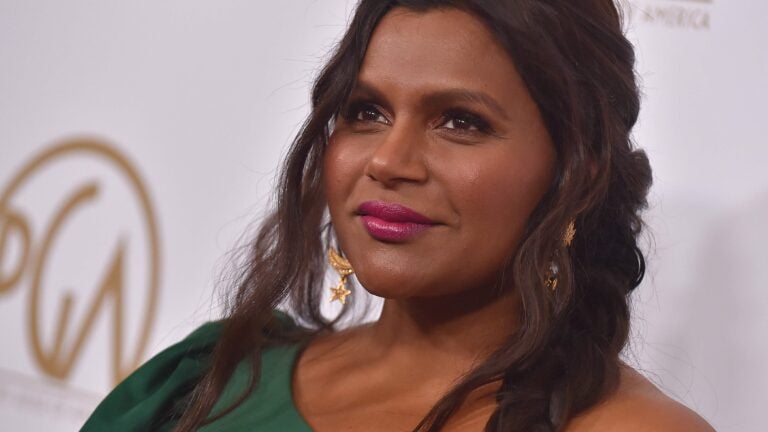 In a new interview in Variety, Mindy Kaling reflects on her rise through Hollywood's predominantly white and male ranks.
Some of her experiences — including moments when co-workers have acted in ways that are sexist or racist — play out in Kaling's new movie, "Late Night,'' premiering at the Sundance Film Festival, which opens Thursday.
"Obviously I'm making a comedy movie, so things are exaggerated for comic effect, but similar things have happened to me in my career,'' the Cambridge native told Variety. "It's not so much that the people in the film that I portray are bigoted. They've just been sheltered by the status quo. And every one of these people in the movie change. They're not evil. They evolve.''
In the film, Kaling's boss (Emma Thompson) hires her as a writer for a late-night talk show only after being accused of "hating women.'' The story of an outsider hoping to break into the entertainment industry is hardly new, Kaling said, but "Late Night'' explores what it's like to be both unconnected and underrepresented.
"So much of this movie is about being a fan and being on the outside of the entertainment business,'' Kaling told Variety. "That story has been told many, many, many times by 52-year-old white men, and I love all those movies. And as a comedy nerd I've always identified with them because it was the closest thing that I could identify with. There was no one like me making those kind of films.''
In addition to starring in the film, Kaling wrote and produced "Late Night.'' She handed the directorial reins to Nisha Ganatra, with whom she'd worked on her TV series, "The Mindy Project.''
Ganatra was hired after presenting Kaling with a slideshow detailing the parallels between her own struggles as a filmmaker of Indian descent and the film's plot.
"Particularly if you're a woman of color, you need people to give you opportunities,'' Kaling told Variety. "Talent is an important part of success, but you also need mentors to find promise in people that don't necessarily seem like they will fit in.''