Movies
Who should replace Ben Affleck as Batman? We have thoughts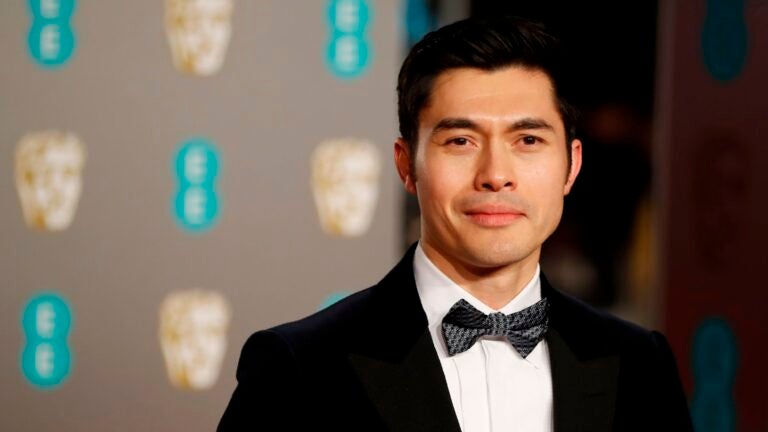 Bye, bye, Batfleck. That's right — after appearing as the Caped Crusader in two widely panned blockbusters (2016's "Batman v Superman: Dawn of Justice'' and the following year's "Justice League''), Ben Affleck is out as Batman.
Though he was at one stage tipped to write, direct, and star in a standalone Batman movie, the writing has been on the wall since Warner Bros. and DC handed the project off to director Matt Reeves. Reeves — who scrapped Affleck's script in favor of a more suspenseful, noir-driven take on the character — had been widely expected to select his own Dark Knight. Affleck finally confirmed on Jan. 30 that he's hanging up the cowl.
As Reeves seeks a new star for "The Batman,'' set to hit theaters in 2021, we thought we'd offer up a few suggestions.
Darren Criss
The "Glee'' actor went from a cappella singer to American psycho in FX's "The Assassination of Gianni Versace: American Crime Story.'' That's a pretty killer range, one that could lend itself to playing a character as tormented as Bruce Wayne. Criss, 32, would be new to the superhero fold, but he's overdue for a big-screen breakthrough, and the cruelty he communicated playing the murderous Andrew Cunanan could form the backbone of a darker, detective-styled Caped Crusader.
Henry Golding
The 31-year-old actor made for a thoroughly convincing billionaire playboy, all rakish grins and designer suits, in two of last year's biggest runaway hits. As a suave Singaporean scion in the rom-com "Crazy Rich Asians'' and the seductive husband of a missing woman in "A Simple Favor,'' Golding proved he could radiate charm while offering tantalizing slivers of a dark side beneath the surface. As for channeling Bruce Wayne's vigilante alter ego, Golding's shirtless scenes in both films suggest he's already in crime-fighting shape.
Nicholas Hoult
The 29-year-old Brit would be a more outside-the-box choice to play Batman, but his predilection for disappearing into characters — across films as varied as "Mad Max: Fury Road,'' "X-Men: Days of Future Past,'' and "The Favourite'' — bodes well for playing the Dark Knight (and smacks of Christian Bale's career prior to "Batman Begins''). Why not embrace the weirdness of a grown man dressing up as a bat to fight supervillains by casting an actor known for injecting pathos into the peculiar?
Michael B. Jordan
New York Times opinion columnist Jamelle Bouie recently tweeted a thread in which he persuasively reimagined Batman as a black American, one whose evolution into a toughened vigilante is informed by experiences with racial inequality. Bouie's thread was inspired by calls to cast Oscar nominee Daniel Kaluuya ("Get Out'') as Batman but, for our money, Kaluuya's "Black Panther'' co-star Michael B. Jordan would be a better fit. As Killmonger, he anchored his character's mission of vengeance in deep pain, undergoing martial arts and weapons training to nail his lethal nature. And in last year's "Creed II,'' reprising his role as a world-class boxer, he struggled with the very Wayne-esque need to avenge a fallen father. Jordan's one of the best dramatic actors we have and, if he and Reeves arrived at a shared vision for the character, the results would be groundbreaking.
Matt Bomer
DC already snapped up Bomer, known for playing stylish con artists (USA's "White Collar'') and smoldering hunks ("Magic Mike''), to voice the bandage-wrapped Negative Man on its upcoming "Doom Patrol'' series. But the actor's dashing good looks — and those piercing eyes — suggest he'd be well-suited to the role of an elusive playboy whose mind moves faster than any of his sports cars (though perhaps at the same clip as a Batmobile).
Steven Yeun
The "Walking Dead'' alum's tragic arc on that series might suggest he's an ideal Jason Todd/Robin, the Batman protégé whose courage and resourcefulness make his comic-book fate all the more heartbreaking. But in current Best Foreign Film Oscar nominee "Burning,'' Yeun plays a swaggering, sinister bachelor hiding unusual secrets; it's an unnerving performance that should put him in contention for the part of a psychologically complex, possibly sociopathic Batman. If Reeves wants to bring out the character's noirish side, an actor capable of channeling moral ambiguity is essential.
Robert Pattinson
Anyone who still looks at Pattinson and sees Edward Cullen from "Twilight'' is at this point willfully out of the loop. The actor has since emerged as a formidable performer, drawn to the eccentric. Whether succumbing to fever in "The Lost City of Z'' or plunging into New York's criminal underworld in "Good Time,'' Pattinson has shown his true colors as a nervy iconoclast in command of his craft. And Reeves' focus on Batman as a hard-nosed detective could be sharpened by Pattinson's penchant for brooding introspection.