Movies
7 Love Letters-approved movies to watch right now
Plus "Emma" which will be available on-demand this weekend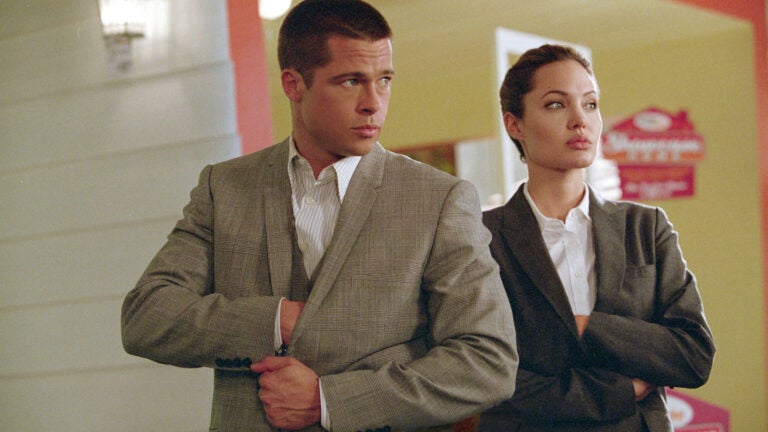 It's Meredith Goldstein from Love Letters, writing from a solitary place, as one does these days.
I hope you are home and safe and getting a little bit of fresh air when necessary — and calling loved ones to check in. I am trying to do those things. I am also trying to answer coronavirus-related questions, like Monday's. (I hope she stayed home), and will continue to answer your relationship questions during this very strange time. It doesn't have to be related to how our world has changed, although…everything has changed, hasn't it?
Life feels a little less lonely in a virtual group. So it seems like a good time to share the films I recommend to people who like the column.
Below is a short list of my go-to movies to stream or rent alone, with a partner, or at my house, with a Batman doll.
"Sliding Doors"
I have long shown this movie to people who are going through a breakup. It tends to make people feel better about relationship loss because … sometimes, in life, it is better to have missed the train. Also, the soundtrack is supremely, wonderfully '90s. Dido, etc. I like to imagine I'm Anna, the blond friend of the main character – the one who houses Gwyneth Paltrow after her breakup. Anna is my "sidekick who doesn't get her own plot line" movie hero. She'd be so good at social distancing.
"The One I Love"
I won't tell you about this movie. Do not Google it and ruin it for yourself. Just sit down and watch it alone or with a partner and then discuss. To me, it's required viewing.
"Everything, Everything"
I love the way director Stella Meghie makes things look. One of the last movies I saw in theaters was the "The Photograph," another gorgeous romance, and I hope they make that one available on demand soon. "Everything, Everything" might be a little on the nose right now (young woman with illness is trapped inside her house), but it's a sweet story and might give you ideas about how to be romantic in a bubble.
"Mr. & Mrs. Smith"
My sister loves this movie and revisits it in times of isolation. It is hot. Revisit.
"Ready or Not"
This was one of my favorite relationship movies of 2019. It's also a horror movie, so be warned. It's a critique of wealth and weddings and complicated families, and it is very funny. If you liked "Knives Out," and you can deal with a scary movie, try.
"The Incredible Jessica James"
Director James Strouse's movie is a rom-com that incorporates social media without feeling instantly dated. It is lively and romantic and the cast is great. I might watch it again tonight.
"Emma" (and "Clueless")
I'm so happy "Emma," which has only been in theaters for a few weeks, is going to be available on-demand as soon as Friday. The director, Autumn de Wilde, got her start doing music photography, and she was brought into the filmmaking world by the late Elliott Smith, who wanted her to make his music video. De Wilde's "Emma" is quite clever, and I recommend pairing it with "Clueless" – because any straight-forward adaptation of this Jane Austen novel is a reminder of the perfection of "Clueless." Watch both and compare Eltons.
Also, after you're done watching (and only when you're done), check out my Q&A with actress Anya Taylor-Joy and director Autumn de Wilde at the Coolidge Corner Theatre last month.
Sign up for the Love Letters newsletter and send any questions — about love, friendship, family, and singleness — to [email protected] or through this form. And if you haven't listened to the Love Letters podcast, start with Season 1, Episode 1 (Spotify or Apple). It's free entertainment, and you'll feel like you're in the room with a lot of people.
---
Get Boston.com's e-mail alerts:
Sign up and receive coronavirus news and breaking updates, from our newsroom to your inbox.