Movies
'Jaws' actress, longtime Martha's Vineyard resident Lee Fierro dies due to COVID-19 complications
"In every phase of her life, she was in for a penny, in for a pound."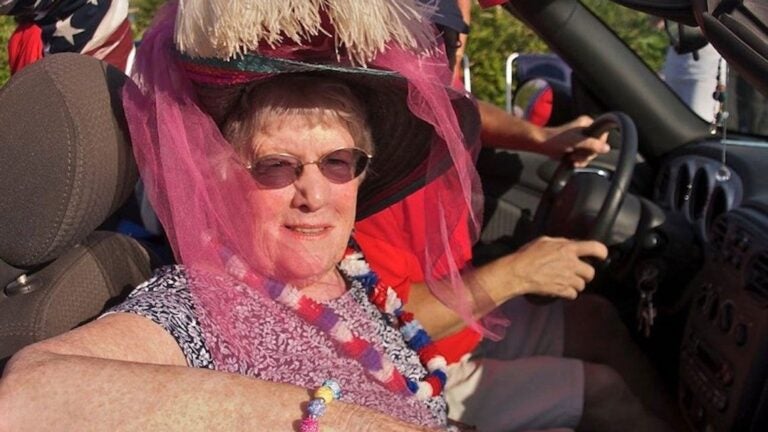 Lee Fierro, a fixture in the Martha's Vineyard theatre community for more than 40 years who was known for her role in the 1975 movie "Jaws," died Sunday at the age of 91 due to COVID-19 complications.
Fierro moved to Vineyard Haven in 1974 and quickly became involved with Island Theatre Workshop, a local theatre company. Fierro remained an active member of the company until she moved away from the Vineyard in 2017, and was still considered part of the artistic staff upon her death on Sunday in an Ohio nursing home, according to artistic director and board president Kevin Ryan.
"I would still call Lee and workshop over the phone with her," Ryan said. "She was fully involved for a full 40-plus years."
The same year that Fierro moved to the Vineyard, the island became a temporary film hub, as Steven Spielberg filmed his landmark blockbuster "Jaws." Given Fierro's theater acumen, auditioning for a role made perfect sense. But according to a 2005 interview Fierro gave to the Vineyard Gazette, she had to be prodded by friends into auditioning for the film, and she was surprised when she landed the role of Mrs. Kitner, the mother of the deadly shark's second victim, Alex Kitner.
In a memorable scene, Fierro gives an emotional speech as Kitner, slapping Chief Brody (Roy Scheider) for keeping the beaches open even after the first shark-related death.
"I just found out that a girl got killed here last week and you knew, you knew there was a shark out there," Fierro says in the scene. "You knew it was dangerous, but you let people go swimming anyway. You knew all those things and still my boy is dead now, and there's nothing you can do about it. My boy is dead."
Even after she landed the role, Fierro said she had reservations. The original script called for a lot of swearing, which she told the casting director she was uncomfortable with.
"I won't swear," Fierro said, per the Gazette. "I don't think it's well written because there's a scene just before it where they swear. I thank you very much. I appreciate Universal offering me the part, but I can't play it. Here's the script. Good-bye."
While Ryan said that Fierro was proud of being in "Jaws" and 1987's "Jaws: The Revenge," it wasn't something she wanted to be defined by.
"She taught almost 2,000 children between ages 6 and 18 during her summer sessions over 35 years. She's performed in 100 live pieces, has directed over 120 plays," Ryan said. "She's done a little of everything, but more than anything, I would identify her as a dedicated teacher."
As she neared the end of her time on the Vineyard in 2014, the Island Theater Workshop was putting on a stage production of "Peter Pan." As planning began, Fierro told Ryan that she had always dreamed in her younger days of doing aerial work on stage, performing from up high while hooked up to wires. After hearing that, Ryan made it happen.
"We brought in a rig for her, and we flew her at 85 years old," Ryan said. "It was remarkable to see her flying back and forth across the stage at 20 miles an hour."
It was moments like that, Ryan said, that defined Fierro for him.
"If there's a word that fits her, it's dedicated," Ryan said. "In every phase of her life, she was in for a penny, in for a pound."