Movies
'Cocaine Bear' is highest at box office, 'Ant-Man' sinks fast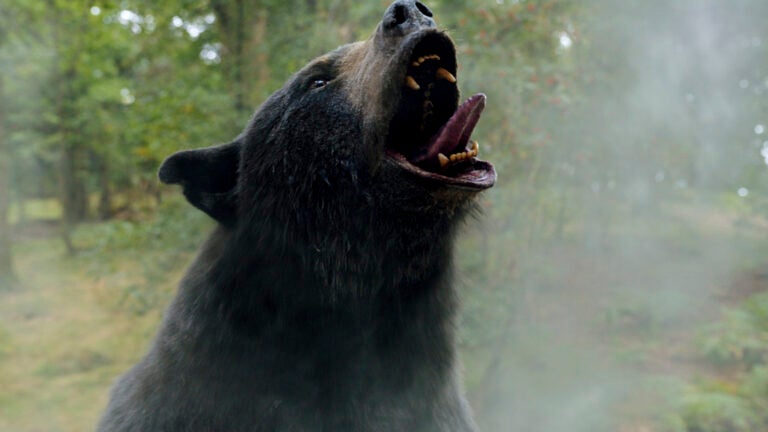 NEW YORK (AP) — The gonzo R-rated horror comedy "Cocaine Bear" sniffed up $23.1 million in its opening weekend, according to studio estimates Sunday, while Marvel's "Ant-Man and the Wasp: Quantumania" shrank unusually quickly in its second weekend.
"Quantumania" was still No. 1 with an estimated $32.2 million in ticket sales in U.S. and Canadian theaters. But the "Ant-Man" sequel, hit with some of the worst reviews and audience scores of the Marvel Cinematic Universe, dropped a steep 69.7% in its second weekend. That's the worst decline for an MCU film, falling faster than "Black Widow" (67.8%), a pandemic release that debuted simultaneously in homes.
Instead, Universal Pictures' "Cocaine Bear" rampaged through multiplexes, scoring notably above expectations. Made for about $35 million and directed by Elizabeth Banks, "Cocaine Bear" stirred up plenty of buzz just from its title and its made-to-go-viral trailer.
"Cocaine Bear," scripted by Jimmy Warden and produced by Phil Lord and Christopher Miller ("Spider-Man: Into the Spider-verse," "The Lego Movie"), managed to turn a bizarre true-life tale into a tongue-in-cheek box office hit. It's based on the real story of a 175-pound (79-kilogram) black bear who died in the Georgia mountains in 1985 after eating from a duffle bag of cocaine that had fallen from a smuggler's plane. (The smuggler, a former Kentucky narcotics investigator, parachuted to his death in Tennessee.)
The trailer for "Cocaine Bear," which played ahead of the Super Bowl, was watched globally by more than 90 million, Universal said, and caught fire on social media. But transferring can-you-believe-that's-a-real-movie buzz to the box office doesn't always work. "Snakes on a Plane," a movie many compared to "Cocaine Bear," opened with $13.9 million in 2006.
"Audiences discovered this very outrageous, hysterical comedy that our director Elizabeth Banks delivered," said Jim Orr, Universal distribution chief. "The film absolutely delivers on its preposterous premise. People wanted to come out and have a good time at the theater."
"Cocaine Bear" managed to overperform despite mixed reviews from critics and a "B-" CinemaScore from audiences. Ticket buyers were 59% male, and 63% were aged 18-34. It added $5.3 million overseas. "Quantumania" is more easily outpacing "Cocaine Bear" internationally, where it added $46.4 million over the weekend.
In just about the epitome of counterprogramming to "Cocaine Bear," Lionsgate's "Jesus Revolution" also debuted strongly. The film, likewise inspired by a true story, stars Kelsey Grammer as a California minister and Joel Courtney as youth minister, and dramatizes the movement of Christian hippies in the late '60s and early '70s. It launched with $15.5 million over the weekend and in advance screenings. Produced by the Kingdom Story Company, "Jesus Revolution" proved popular with Christian audiences, and early surpassed expectations. It earned an A+ CinemaScore.
Next week should see a new champ at the box office, with the release of Michael B. Jordan's "Creed III."
Need weekend plans?
The best things to do around the city, delivered to your inbox.