Movies
'Good Burger 2' starts filming in Rhode Island May 18 — and Boston Casting is looking for extras
Filming will take place in Providence, Warwick, and East Greenwich, according to the R.I. Film & Television Office.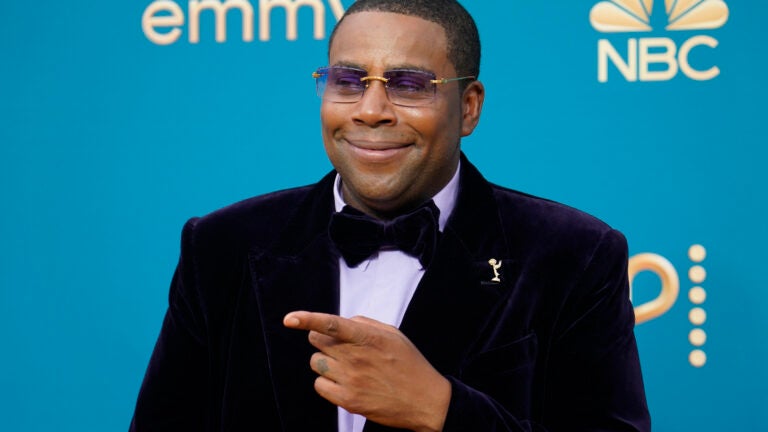 Nineties kids, rejoice: Kenan and Kel start filming "Good Burger 2" in the Ocean State May 18 — and they're looking for extras.
A former Friendly's' Restaurant on Mineral Spring Avenue in North Providence, R.I. is transforming into a Good Burger. (Obligatory joke: Welcome to the old Friendly's in North Providence, home of the Good Burger. Can I take your order?)
Yup, some 25 years after their 1997 cult classic "Good Burger" — based on their hit sketch from Nickelodeon's "All That" — Kenan Thompson and Kel Mitchell reprise their roles as Dexter (Thompson) and Ed (Mitchell).
The Nickelodeon Studios and Paramount+ movie plans to film in Rhody May 18 through June 20, says Steven Feinberg, executive director of the Rhode Island Film & Television Office.
The old Friendly's is "an anchor location," Feinberg said, adding that other locations include East Providence, downtown Providence, Warwick and East Greenwich.
Bonus: You or your cousin might get screen-time: Boston Casting is looking for some 150 extras, Feinberg says.
Directed by Phil Traill ("The Middle," "Fresh Off The Boat," "Good Girls"), the film will head straight to Paramount+.
So how did this happen?
Turns out SNL GOAT Thompson co-founded Artists For Artists with Rhode Island native and film producer John Ryan, Jr.
"A friend of mine, Ed Brady, knows John. He said, Have you heard they're talking about doing a sequel to 'Good Burger'? I said, Yeah, I'm aware. He said, Well, my friend, John Ryan, Jr. is a producer on it. Do you want me to connect you? I said, Absolutely," Feinberg said.
About three months ago, the four met on Zoom.
"Paramount+ and Nickelodeon soon thereafter green-lit the production," Feinberg explained. Then it was just a matter of location, he said. "We were competing with two other states. After about two weeks of deliberations, we were able to bring it here to Rhode Island."
On Zoom, Thompson "was great. Gregarious, smart, enthusiastic, clear-minded, very level-headed," Feinberg said. "He was excited about Rhode Island, and potential future productions as well." (Kenan, idea: Just stay here and make movies when you retire from SNL.)
Are there other specific locations for filming?
"The answer is yes. I'm not at liberty to share that right now … for security reasons," said Feinberg.
If you're not old enough to remember, gather 'round, children. Back in the '90s, Nick had a fire sketch-comedy show for teens, "All That." As sometimes happens on SNL, one sketch was made into a feature film: "Good Burger" featured two hilarious kids who work at a fast-food joint and we couldn't get enough.
Thompson, now an SNL vet, and Mitchell announced the sequel to fanfare on The Tonight Show in March. The audience erupted. Fallon was all of us elder millennials when he jumped off a chair in glee.
"It was a fire sketch from the beginning," Thompson said on the show, adding they've wanted to make a sequel since that first one.
Feinberg adds that the Writers Guild strike won't affect production. "No Writers Guild member can do a rewrite, but I know the 'Good Burger' script was already completed and submitted," he said.
File this under one of those Rhody movies — like "Something About Mary," "Me, Myself & Irene," or "Hocus Pocus 2" – that will have us pausing the movie when we see a spot (or cousin) like a pointing Leo meme.
Lauren Daley can be reached at [email protected]. She tweets @laurendaley1.
Newsletter Signup
Stay up to date on all the latest news from Boston.com