Movies
New England has 2 of the best summer outdoor movie events in America, according to TravelMag.com
One is in Boston.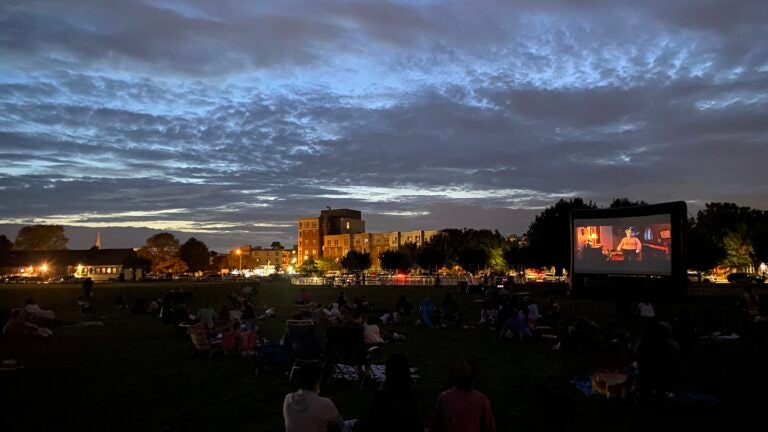 It's a sure sign of summer when folks gather for free movies under the stars, and New England has two of the best places for it, according to TravelMag.com.
The online travel magazine released a list of the 20 best summer outdoor movie events in the U.S. on Tuesday, and two New England spots made the list: Mayor's Movie Nights in Boston and Prescott Park Arts Festival in Portsmouth, N.H.
"Catching an outdoor movie has been a much-loved American summer past-time for time immemorial," TravelMag.com wrote.
Boston hosts several outdoor movie events throughout the summer, including Mayor's Movie Nights, part of the Boston Parks and Recreation Department's ParkARTS program. The showings, taking place between Aug. 8 and Sept. 1, begin at dusk.
"One of the things that makes Boston so fascinating is the varied make-up of its neighborhoods," TravelMag.com wrote. "The Mayor's Movie Nights both honor these differences and embrace the unity of the city by hosting movie nights in parks in different neighborhoods."
About the Prescott Park Arts Festival, TravelMag.com wrote: "Every summer, hordes of tourists and locals flock to a picturesque green space found on the banks of the Piscataqua River for theater shows, concerts, and movies, all available to attend on a pay-what-you-can basis, honoring the organisers' mission of making the arts accessible for everyone."
To comprise the list, TravelMag compared outdoor movie theaters across the nation that offered at least seven screening days this summer and considered the overall setting, supporting programming, food and beverage options, and variety of movies.
Check out the list of 20 best summer outdoor movie events in the U.S.
Need weekend plans?
The best things to do around the city, delivered to your inbox.