Movies
Q&A: Actor-director Michael Goorjian on his new movie 'Amerikatsi'
Director Michael Goorjian speaks on the inspiration behind the movie and how it relates to the ongoing situation Armenians face in Nagorno-Karabakh in an exclusive Q&A.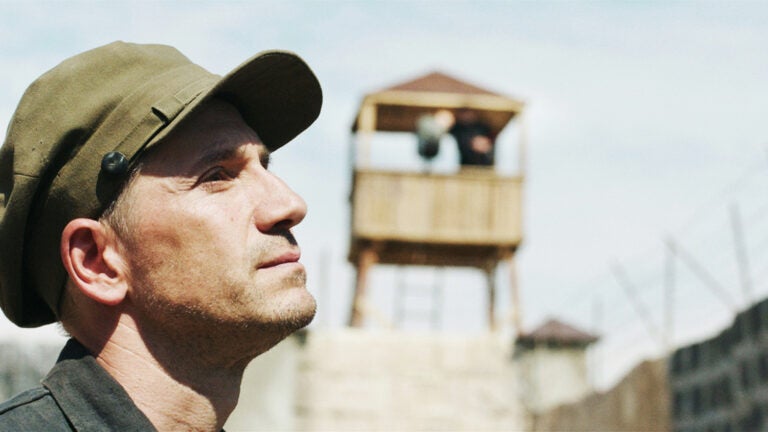 A new independent film that made its debut screening in Boston last month has recently been released to streaming.
Award-winning actor Michael Goorjian starred and directed in "Amerikatsi," a film he said is about "hope and the art of survival in the worst of conditions."
The movie follows the life of Charlie Bakhchinyan, an Armenian-American man who survives the Armenian Genocide in 1915 by fleeing to the United States as a child, before repatriating to Soviet Armenia in 1948.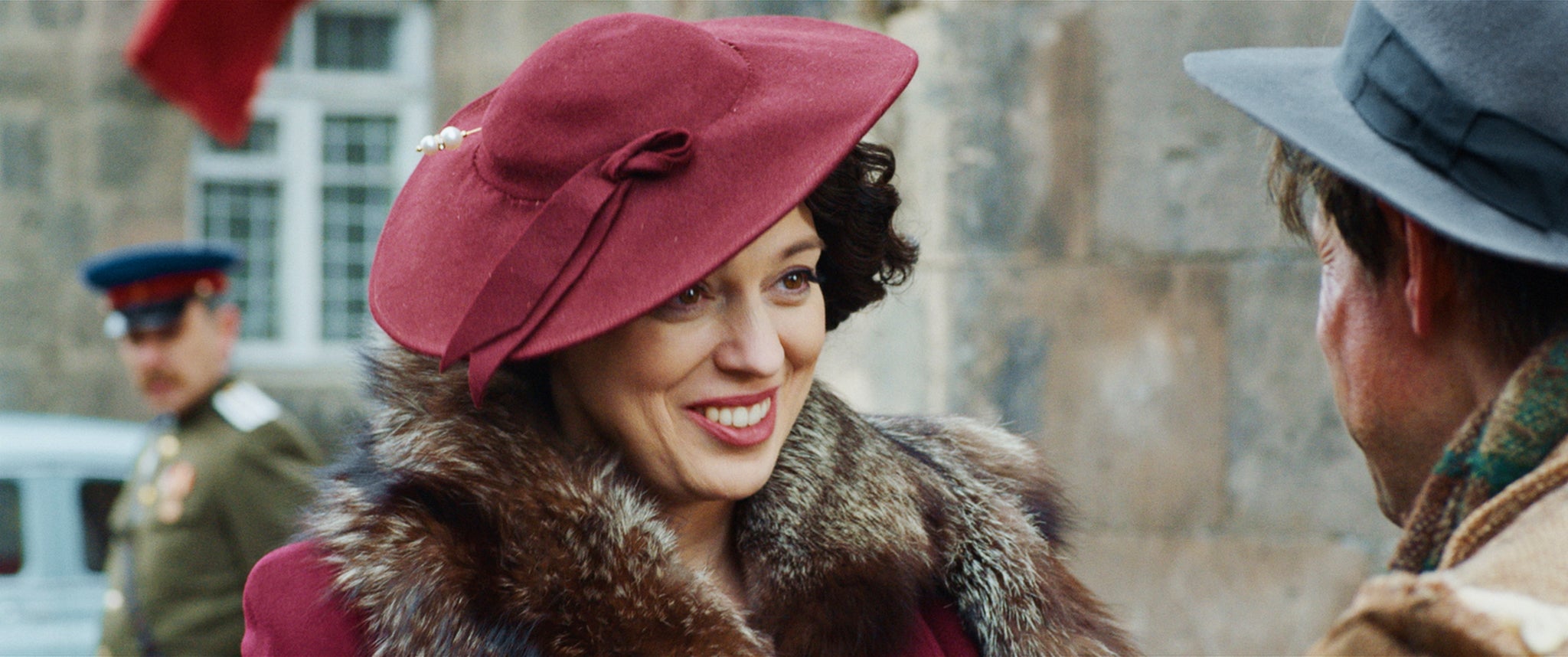 Released on Sept. 8, the movie made its debut in Boston at the AMC Loews Boston Common on Oct. 1, and screened last week at the Majestic 7 theater at Arsenal Yards in Watertown.
Goorjian is best known for his 1994 Emmy-award winning role as David Goodson in "David's Mother," and "Party of Five."
He also wrote, directed, and starred in his first major independent movie "Illusion" with Hollywood legend Kirk Douglas in 2004. He attended the October debut in Boston, home to one of the largest Armenian populations in the United States, to discuss the film with the audience.
"Amerikatsi," which means "the American" in Armenian, is the country's official entry for the International Feature Film category at the 96th Annual Academy Awards this coming March.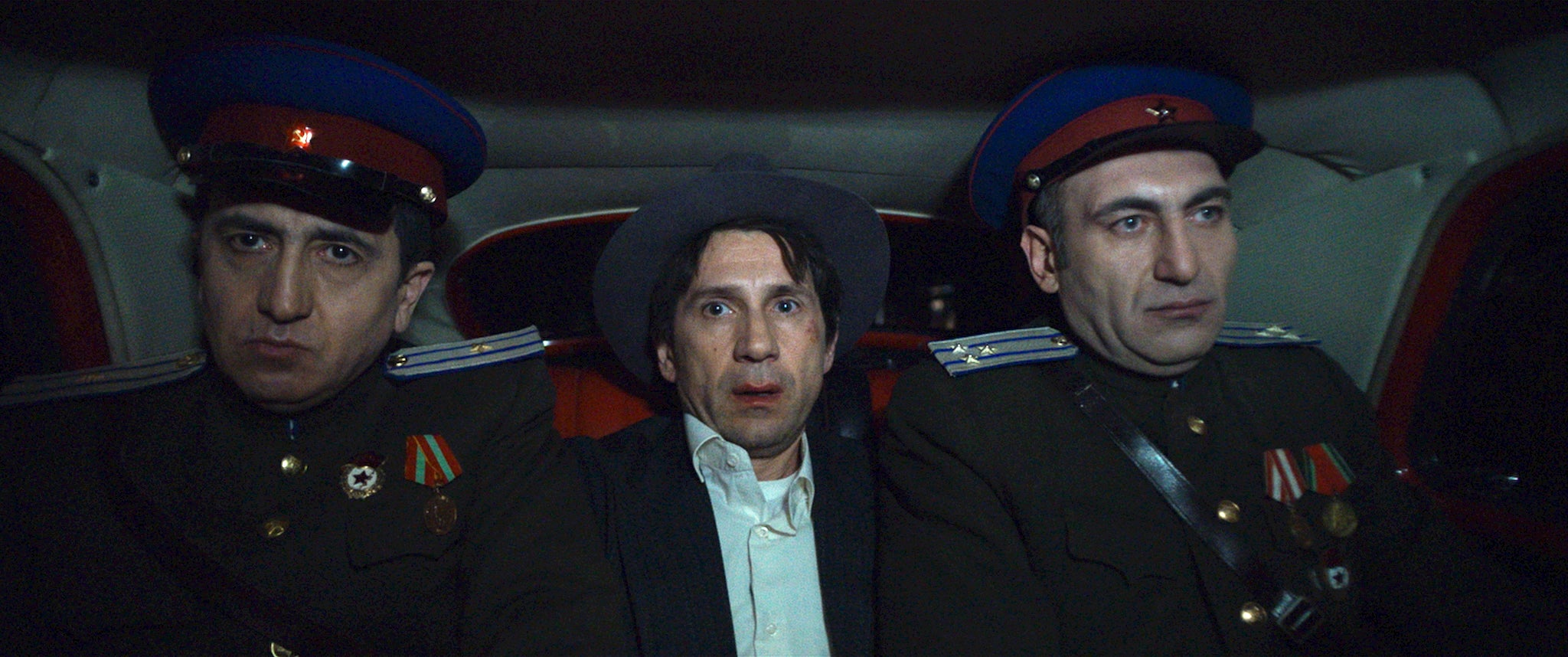 In September, hundreds of thousands of Armenians were forced out of their ancestral homes in the Nagorno-Karabakh region, after it was taken over by Azerbaijan. This prompted the former chief prosecutor of the International Criminal Court to accuse Azerbaijan of "preparing genocide."
The Armenian community in Watertown experienced several hate crimes relating to the conflict, with a "hate" note left outside St. Stephen's Armenian Apostolic Church in September.
This event has been part of an ongoing conflict in the Caucasus region between Europe and Asia. The Armenian-majority population of Nagorno-Karabakh have struggled for independence from Azerbaijan since a war broke out between the two post-Soviet countries in the 1990s.
In an interview with Boston.com, Goorjian explained his inspiration for "Amerikatsi," how he portrays the complicated relationship between Armenia and Russia, and why it was important to debut in Boston.
This interview has been edited for clarity and length.
---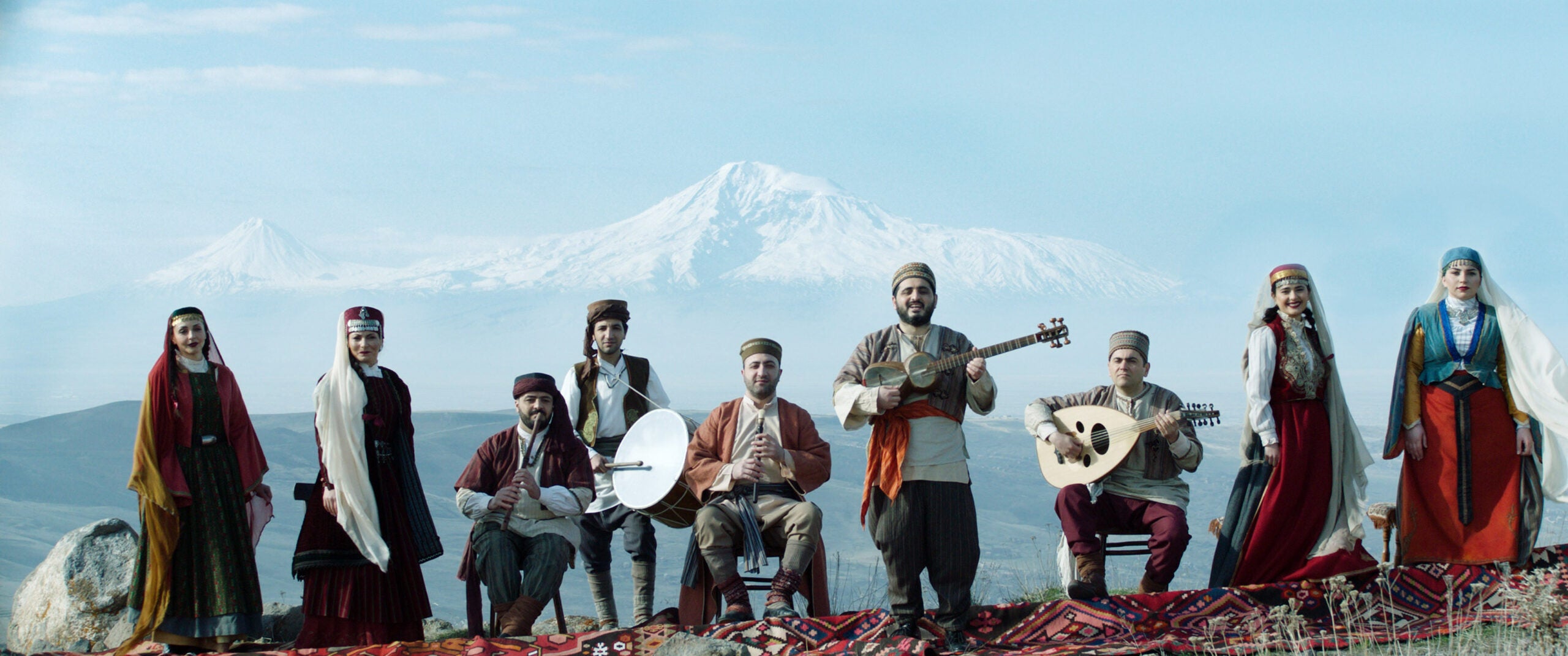 Boston.com: What was the inspiration behind the movie?
Michael Goorjian: I dedicated this movie to my grandfather, who was an Armenian refugee and genocide survivor himself. Something I loved about him, is that although he experienced horrible events during his childhood that he would never speak of, he always was in a positive mood, always encouraged me to remain positive and never lose hope, and to make friends and enjoy life.
My grandfather wasn't a repatriate, but many people of his generation were. They came to Armenia hoping to rediscover a culture that was stripped from them during the genocide, just to find that when they returned to their homeland, it was the Soviet Union.
What prompted you to make the decision to play the lead, Charlie Bakhchinyan?
Not originally. I was looking for a while for an actor to play Charlie but couldn't find a right fit. Myself and the production crew eventually felt that finishing the movie was the priority and I decided to take on the role of Charlie. I have previously acted for many years before I worked on directing or producing movies. I see a lot of my grandfather in Charlie, as they both always tried to stay positive even in the most difficult of times.
The movie takes place in the city of Gyumri. Was it shot on location?
We wanted to shoot the movie entirely in Armenia. We chose Gyumri not only because of the beautiful architecture and scenery, but because of it is regarded as the country's "capital of culture" by Armenians.
Charlie uses his artwork while imprisoned to communicate with Tigran, a guard and former artist. Why did you make the decision to center the movie around art?
I felt that art was important due to its suppression in Armenia by the Soviets. One of my colleagues on the production theme for this movie, a member of his family was a repatriate, who was sent to prison for painting churches.
That is where I was inspired to create the character of Tigran, who was previously imprisoned for the same crime. Having the characters communicate through artwork instead of just a message also conveys a powerful message which shows that you can never destroy a person's creativity.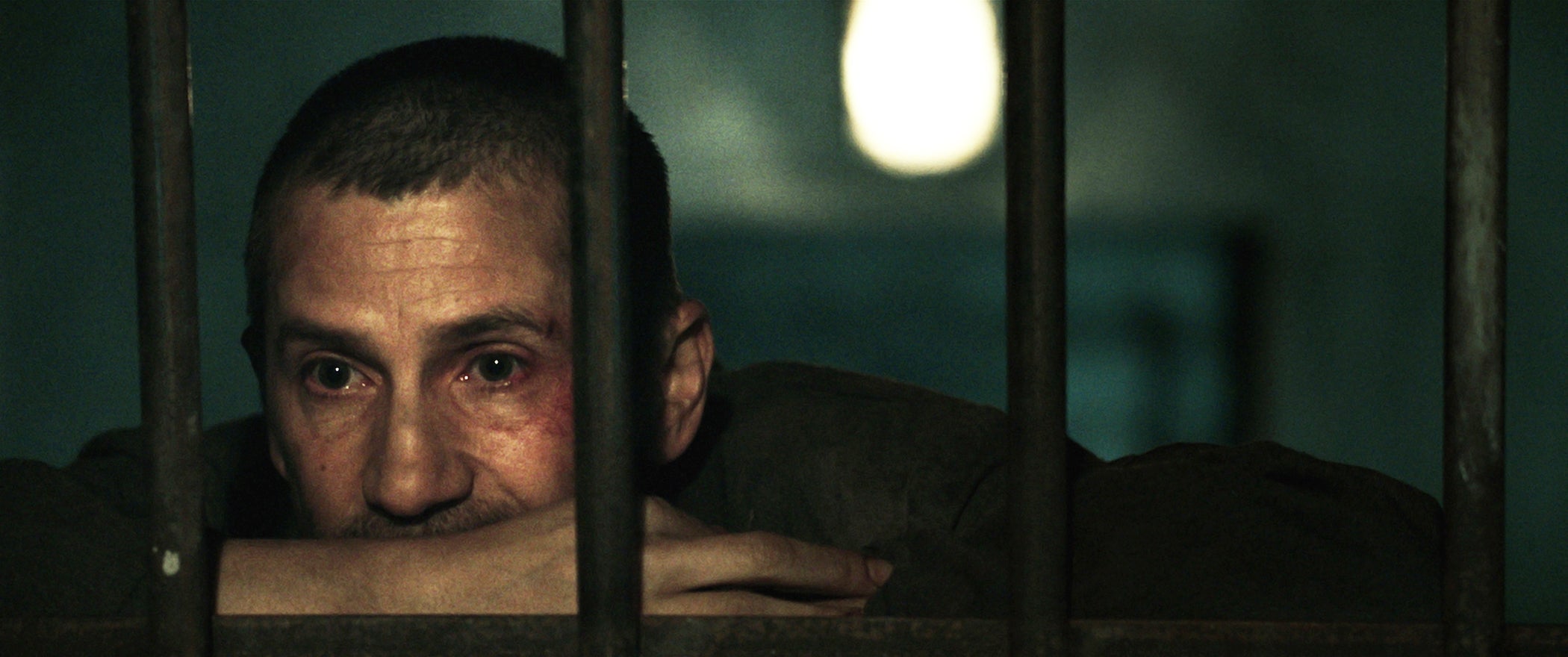 Serj Tankian from System of a Down was on the production team for the movie. How was working with Serj and did he have a role in the music?
Serj is not just one of the nicest Armenian-Americans I know, but he is one of the nicest people I know. Not only is he a talented musician, but he has been a major activist for Armenian issues and humanitarian issues in general. He did in fact play a major role in scoring the music for the movie, as he has a vast understanding of traditional Armenian folk music and instrumentation. He did a really good job capturing a variety of Armenian musical styles for this movie.
A major theme in the movie is the oppressive Soviet leadership in post-war Armenia, especially under Stalin. Does this narrative hold true to today?
In order to understand the current situation Armenia is in, you have to understand the complicated relationship Armenia has with Russia.
Throughout history, Russia protected Armenians from getting wiped out completely during the Ottoman Empire's genocide, and then again during the Turkish War of Independence when the Kemalists attacked Armenia.
In this regard, Russians were long seen as friendly by Armenians and Russian culture has a major influence on Armenia.
That being said, thousands of Armenians were sent to Siberia by Stalin, and he also is directly responsible for the ongoing conflict in Nagorno-Karabakh, as he redrew the borders between the Armenian and Azerbaijani SSRs causing the Armenian-majority region to cede to Azerbaijan.
Furthermore, as Armenia's government moves closer to the West, you see Russia's apprehensiveness to coming to Armenia's aid, which directly contributed to Armenia's recent failure to maintain control of Nagorno-Karabakh. However, it's important to separate people from their governments.
What's your message for non-Armenians watching "Amerikatsi"?
I am hoping that non-Armenians watching this might think, "Wow, I wonder what that food is they're eating?" or "That music sounds really cool, I wonder what that musical style is and what those instruments are called?"
While modern-day Armenia is a small country geographically and far too often overlooked on the geopolitical field, Armenians have made so many achievements in every country they immigrated to around the world, whether it be in politics, science, technology, art, music or literature.
What's your connection to the Boston area?
I have visited Boston many times and worked with many people from there. The Armenian community in Boston is the oldest and one of the largest in the country, and that's why it was very important to me to have "Amerikatsi" shown in theaters there.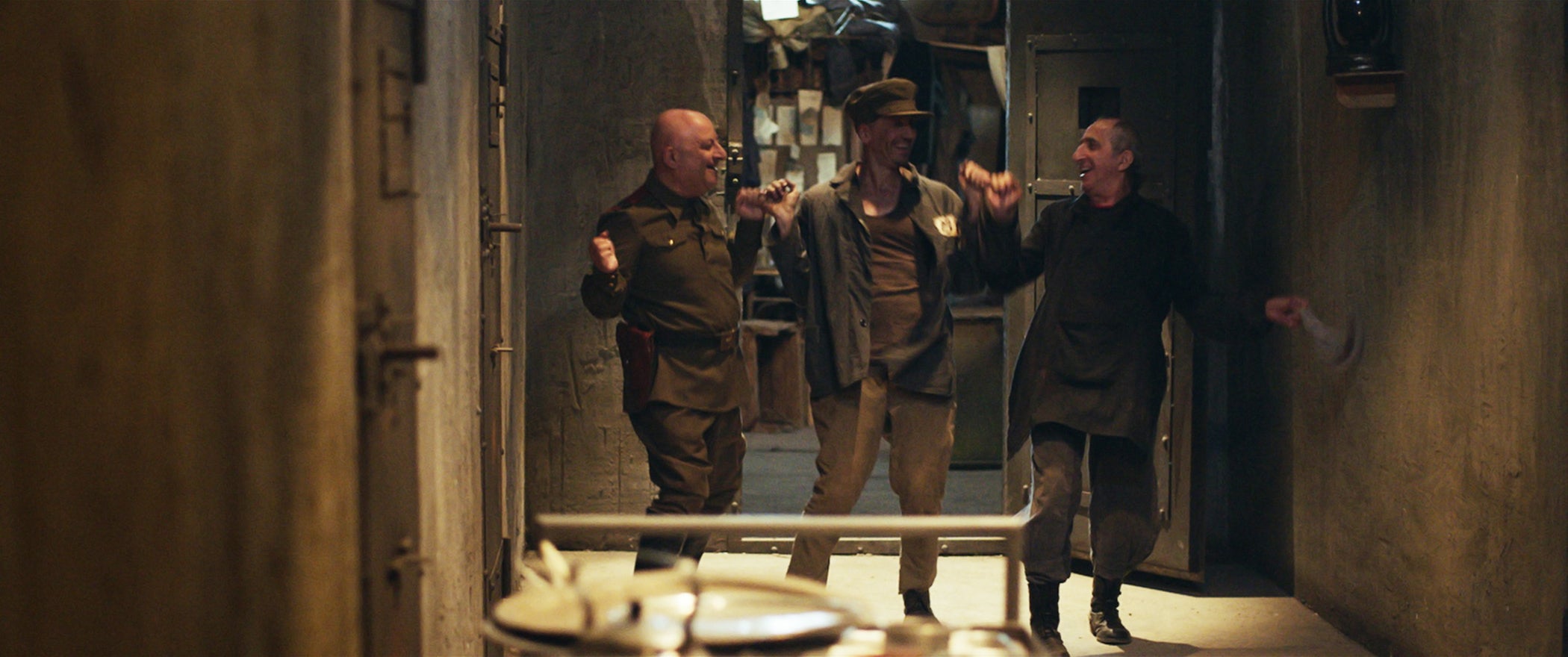 Amerikatsi was recently released on digital platforms and is now available for streaming on Prime Video, AppleTV, Vudu, and Google Play.
Newsletter Signup
Stay up to date on all the latest news from Boston.com