Music
Blink-182 Promises New Album, Apologizes for Wait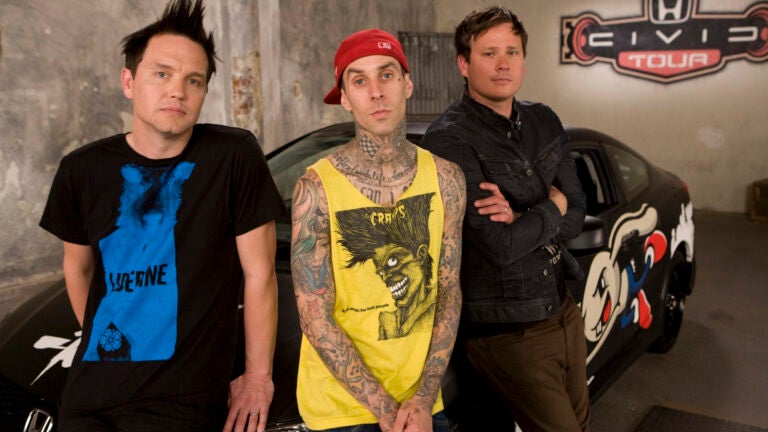 What's my age again?
Tom DeLonge announced the band's official plan to release a new album on Instagram with the caption, "Rehearsals start today… And yes there will be a new album #SorryForTheWait #Blink''
[fragment number=0]
The trio, made up of DeLonge, Travis Barker, and Mark Hoppus, are set to play the 2014 Reading & Leeds Festivals in England next month.
Barker posted an Instagram picture of his own, proving that he's hard at work rehearsing for the overseas shows on Aug. 22 (Leeds) and Aug. 24 (Reading), captioned "#RehearsalLife #BLINK #EuropeanTour #NobodycaresGoharder.''
[fragment number=1]
The groups last album, "Neighborhoods,'' came out in 2011.
Plan to pick up the new Blink stuff? Want to see them tour? Let us know in the comments.