Music
And now, Macklemore is here to burn Ben Affleck in a song
Ben just can't catch a break this week.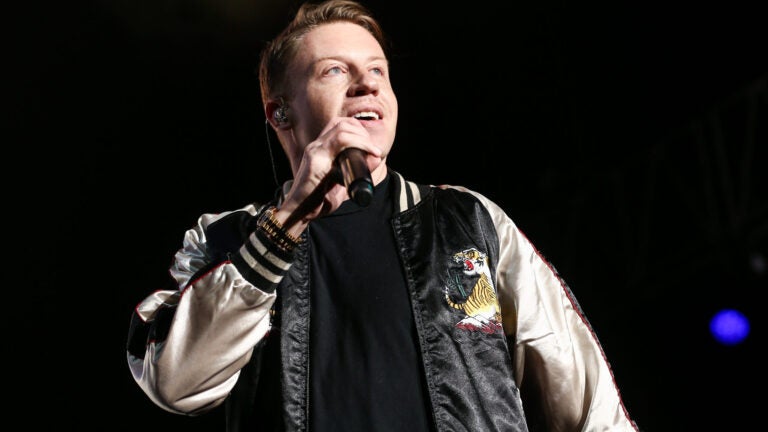 Recent recipient of the post-divorce back tattoo Ben Affleck is having a rough week in the media.
First, his ex-wife Jennifer Garner laid out their divorce details in a Vanity Fair cover story. Then his former flame Jennifer Lopez openly dumped on said back tattoo on live TV.
Now hip-hop duo Macklemore and Ryan Lewis are coming in hot with another Ben burn. In a track called "Let's Eat'' featured on their new album, This Unruly Mess I've Made, which dropped last week, Macklemore calls out Affleck for treatment of Garner:
I wanna be the 2015 Batman And send Ben Affleck packing If you ain't gonna treat Jennifer Garner right You don't deserve to have that You better pass that to the homie Matt Damon
This assumingly takes aim at Affleck for allegedly cheating on Garner with their nanny. Burn!!!! (However, one should not "pass'' a woman to one's best friend, guys.)
Side note: Best of luck to Macklemore on his newly announced Batman ambitions.