Music
KISS will hit Worcester on its Freedom to Rock tour
Shout it out loud, rock and roll all nite, etc.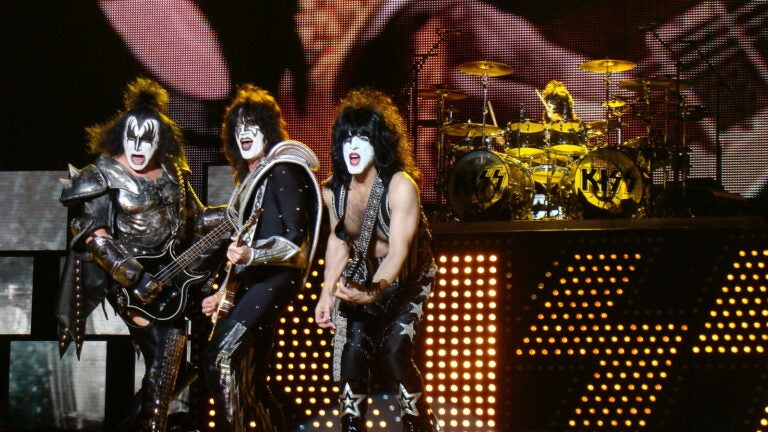 The beloved, makeup-laden quartet KISS is known for its guitar-fueled classics such as "Rock and Roll All Nite" and "Detroit Rock City." Now, more than 40 years after the band's debut album, KISS is hitting the road and making a stop in Massachusetts.
As part of its 36-date Freedom to Rock tour, the group will play the DCU Center in Worcester on September 3. Other New England dates include Portland, Maine on September 4 and Bridgeport, Connecticut on September 7.
Massachusetts has always had a large KISS fan contingency. There is a Boston chapter of the KISS Army and a Boston-based KISS tribute band called KISS Forever. Not to mention, KISS has played venues that range from TD Garden to Worcester Centrum. Here's the band playing Boston 20 years ago on its reunion tour:
Tickets for the Worcester show go on sale Friday, April 15 at 10 a.m. via Ticketmaster.