Music
60 public pianos are returning to the streets of Boston this fall
Time to start dusting off "Heart and Soul."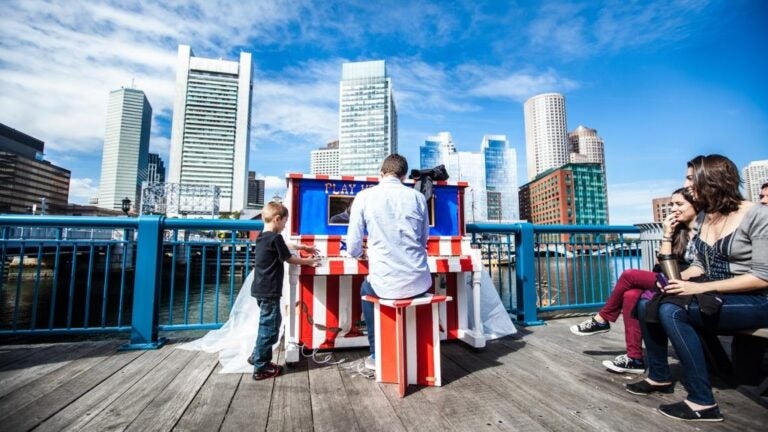 In 2013, the city of Boston got a bit more musical when an initiative called Street Pianos placed 75 pianos in public spaces throughout Boston for anyone to play.
From September 23 to October 10 this fall, 60 pianos decorated by local artists will once again hit the streets, each with the invitation, "Play Me, I'm Yours," thanks to Celebrity Series of Boston.
The Street Pianos installation is the brainchild of U.K. artist Luke Jerram and has been featured in more than 50 cities internationally since 2008. Celebrity Series of Boston is an organization that brings artists and musicians to Boston and constructs education initiatives to bring the community together through music. It will partner with Arts for All!, an initiative that provides master classes in public schools and conservatories along with interactive workshops and other educational opportunities run by Boston-area artists, to bring Jerram's project back to Boston.
"Street Pianos Boston is an extraordinary, interactive public art experience that has the potential to impact hundreds of thousands of Boston resident and visitors," said Julie Burros, Chief of Arts and Culture for the City of Boston in a release. Street Pianos gives us an opportunity to celebrate and showcase creativity in our city and will engage people across every neighborhood."
Along with giving Boston the power of music, Street Pianos Boston will also be accepting applications from artists of all backgrounds and skill levels to decorate these pianos before they're set out in the wild. Applicants must submit before May 25 to be considered, and can apply through Street Pianos Boston's website.