Music
An Allston bar was recognized as one of the greatest music venues in America
Great Scott was ranked one of the top 10 places to see a concert.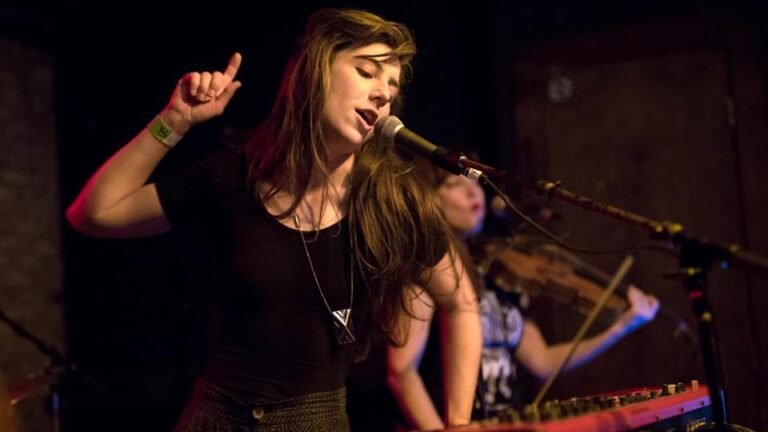 Last week, national music website Consequence of Sound published a ranking of the 100 Greatest American Music Venues. Among them were three venues in Boston, including one in the top ten.
Great Scott, nestled on the corner of Harvard Avenue and Commonwealth Avenue, was named the eighth greatest American music venue, ahead of places like Cat's Cradle in North Carolina and Washington's natural amphitheatre, The Gorge. Great Scott, which opened officially in 1975, transformed from neighborhood joint to a venue showcasing both local and national talent when it began booking touring bands in the early 2000's. As Consequence of Sound mentions, however, the modest bar has never shaken that neighborhood character.
"It's a group of music obsessives and live show veterans that are willing to chat (even if they don't know you), ready to welcome you to the family (even if you're not local), and know the songs playing over the loudspeaker between sets (just kidding, only the sound guy seems to know that answer)."
Also on the list is Paradise Rock Club, which is just down the street from Great Scott, ranking at 79. The Sinclair, Cambridge's newest concert space, was ranked 33. Other New England venues on the list include The Space in Hamden, Connecticut at 100, Lupo's Heartbreak Hotel in Providence at 90, and Toad's Place in New Haven at 15.
Great Scott ranks just eight places behind The Fillmore in San Francisco, which Consequence of Sound deemed number one. The Fillmore helped launch the careers of Jimi Hendrix, The Grateful Dead, and Janis Joplin. Not too shabby!