Music
Festival at the Farm brings big music names back to Canton
The former site of the Life is Good Festival will be rocking again this summer.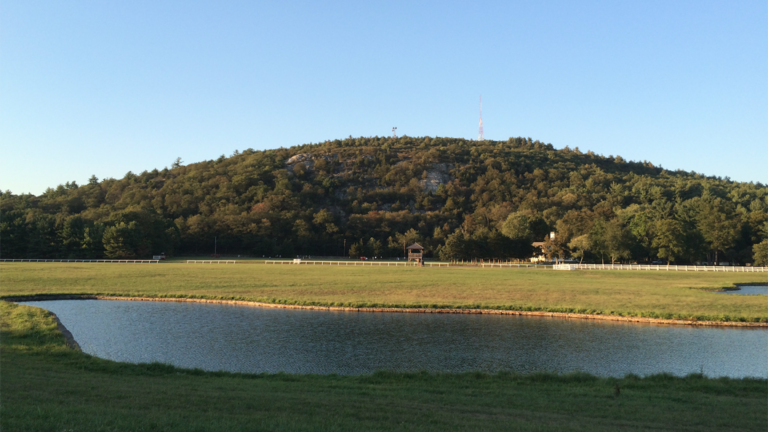 In 2013, local lifestyle brand Life is Good discontinued its annual multi-day music festival of the same name on Canton's Prowse Farm, which had run for four years. While a reprioritization of marketing efforts kept Life is Good from putting on the festival again in 2014, James Macdonald, who initiated and ran the concert, knows that it certainly wasn't due to lack of popularity.
Three years later, in response to passionate demand, Macdonald is producing a new event to bring music back to Prowse Farm.
Festival on the Farm will take place Saturday, July 30 in the same Canton location. Partnering with local restaurant b.good, the event will combine music, food, beer, and other entertainment options for a family-friendly summer day that's just outside of Boston. The initial lineup boasts names like Brooklyn funk collective Turkuaz and local veteran Ryan Montbleau.
Festival on the Farm initial lineup:
Ryan Montbleau Band
Turkuaz
The Motet
The Soul Rebels
The London Souls
Jesse Dee
Kat Wright & The Indomitable Soul Band
Muddy Ruckus
Josh & The Jamtones
Located just off of 93, 95, Route 3, and Route 24 in Canton, Prowse Farm is remarkably close to Boston, but tucked right up next to Blue Hills.
With b.good on board as a sponsor, the menu will be a farm-to-table experience curated by Tony Rosenfeld, known to most as "Chef Tony," the executive chef at b.good. The goal of the menu, as the festival's website says, is "to throw the best backyard BBQ you've ever been to."
Planned food items include a grilled summer vegetable sandwich from Dick's Market Garden in Lunenburg, Massachusetts, which includes charred local peppers, eggplant, and zucchini, Maple Brook mozzarella, and a balsamic glaze, as well as a watermelon and feta salad with baby arugula, baby spinach, white beans, snap peas, mint, and red wine vinaigrette.
"He created this menu with a summer music festival in mind, and wanted to make something that was really extraordinary," Macdonald said. "When you buy your food at this event, you're going to know exactly what farm it came from and that it's made with love by real people."
Festival on the Farm will be Macdonald's inaugural event as head of Six Chair Productions, which specializes in festival development and event production. In addition to this event, Macdonald already has a second festival planned for Prowse Farm for the fall, the details of which will roll out in the coming weeks.
Macdonald believes that many have remained attached to the idea of music events at the venue, despite the fact that it has been a few years since the site last hosted live bands.
"I saw a huge festival audience that was hungry for a certain kind of event," Macdonald said. "I wanted to create an event for people who really loved their experiences at Prowse Farm to be able to come back and enjoy music in that space. For me, it was about bringing back to life this really amazing venue."
Tickets for Festival at the Farm go on sale Thursday and are available through the festival's website. One hundred percent of b.good's profits from the festival will go toward the b.good Family Foundation, which provides micro-grants for people who are building initiatives to improve their communities. For more information about the nonprofit, visit b.good Family Foundation's website.