Music
Boston Calling is moving to Allston and nixing its September '16 edition
Natalie Portman is also developing an accompanying film festival.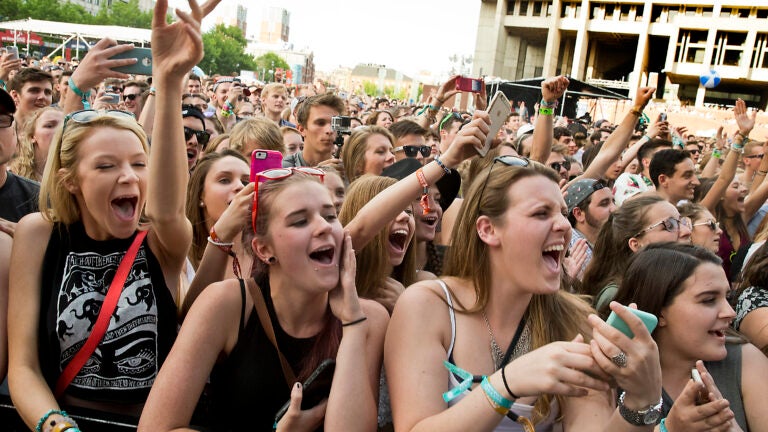 Boston Calling, the music festival on the brink of its seventh edition this weekend, will change locations and expand into film beginning next spring.
Instead of its usual three days at City Hall Plaza, the event will take place in Allston at Harvard's Athletic Complex.
There will be no September edition of Boston Calling in 2016, with organizers focusing on the festival's expansion for spring 2017. According to a release, this expansion not only includes more music and comedy, but a new film festival curated by actress Academy Award-winning actress Natalie Portman, who is a Harvard graduate.
"I'm excited for Boston Calling to take place at Harvard for the first time," Portman said in a release. "I'm proud to be curating a new film section for the festival, and feel lucky to celebrate the art form I love in a place that means so much to me."
"Since 2013, we have enjoyed three successful years and six festivals at City Hall Plaza," Brian Appel, CEO of Crash Line Productions and the festival's co-founder, said in the release. "We are so grateful to have had the opportunity to call City Hall the festival's home. This change of location will allow us to expand and enrich Boston Calling while still keeping it proudly located in Boston. Before we move, however, we plan to host a fantastic festival on the Plaza this weekend, and look to continue to produce a range of other events on the plaza for years to come, beginning with Copenhagen Beer Celebration this September."
More details will be released about the festival's location shortly, as well as a new "Superfan Presale" option.