Music
Steven Tyler talks Aerosmith 'farewell tour' on Howard Stern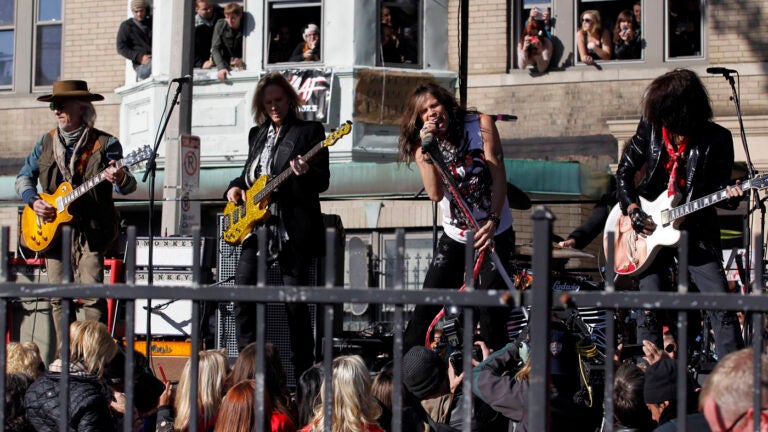 Steven Tyler says Aerosmith's days as a band are numbered.
In an appearance on Howard Stern's show Tuesday, Tyler said the Boston band will go on a "farewell tour" next year.
"I love this band. I really do," Tyler told Stern. "I want to squash every thought that anybody might have about this that the band's over, we're doing a farewell tour, but it's only because it's time…"
Skeptical of the final tour after bands like Kiss have toured upwards of 10 times since their first goodbye to fans, the hosts jokingly asked Tyler how long Aerosmith's farewell tour might last.
"Probably forever," Tyler said.
https://soundcloud.com/howardstern/steventyler_aerosmith