Music
How Boston's female musicians helped define alternative rock
During "that five minutes in rock 'n' roll radio history where they played women,'' female-led bands out of Boston wowed fans.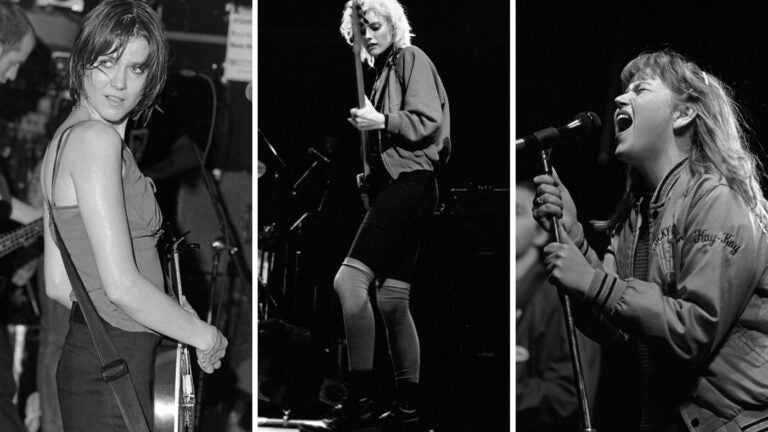 The yowly maelstroms of Throwing Muses. The sweet-and-sour harmonies of The Breeders. The fever-dream pop of Belly. The biting jangle of Juliana Hatfield. They all broke out of Boston and helped define what came to be known as "alternative rock.''
Do you see a common denominator there? "It was definitely a magical period,'' says Kay Hanley. "That five minutes in rock 'n' roll radio history where they played women.'' Hanley's giddy power-pop outfit Letters to Cleo made the jump from the Rat and T.T. the Bear's to MTV's Buzz Bin in the '90s.
Female musicians got a boost from the new wave era of the late '70s and early '80s, which rebuilt ideas of "rock'' from the ground up. "It really did open a door for 'Hey, anything goes,' '' says Aimee Mann, who was in a "kind of punk-art'' trio The Young Snakes before going on to front the more pop-minded 'Til Tuesday. "You could get out of the box that women were put in a little bit more.''
The boisterous club scene in Boston, Mann says, also helped bands that wanted to go their own way. "People went out to see live music all the time, and there were a million fans,'' she recalls. "I can't believe this city could take it when I look back on it.''
Hanley remembers seeing female musicians in the '80s who were matter-of-factly doing their own thing, and wowing crowds while they were at it. "I never actually met them, but I knew from afar Kim Deal from the Pixies,'' she says, "and I knew that Kristin and Tanya of Throwing Muses'' were stepsisters. And then there was Jackie Starr of Bim Skala Bim — "she was the original American Gwen Stefani.''
Mann also credits what she calls the "super supportive'' environment fostered by the city's music press and radio stations.
"There weren't really as many of us as you would think,'' Hanley adds. "But for some reason we started to break through the noise. Because of WFNX and WBCN and the really healthy college music scene, our band started to get traction on the airwaves. And so female-led bands started to become the headliners. . . . To have local radio — not just college radio, but the big-market stations — supporting this scene was just so incredible.''