Music
Mighty Mighty Bosstones' anti-bigotry anthem 'Let's Face It' is resurgent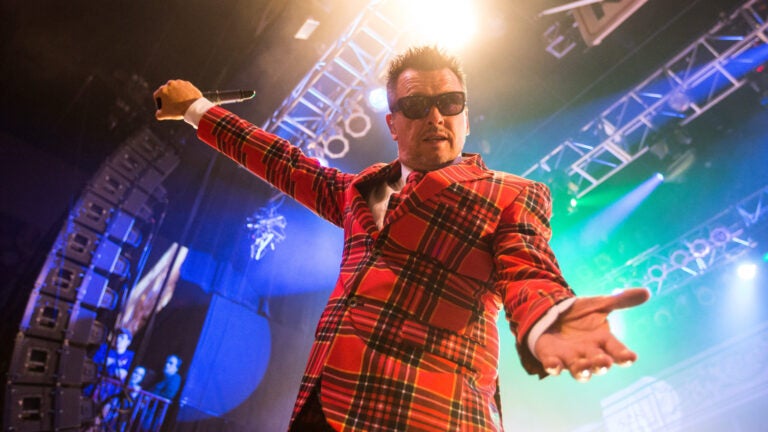 Twenty years after it was released, the Mighty Mighty Bosstones's song "Let's Face It'' is popular again — for all the wrong reasons.
The song, from the Boston-bred ska band's platinum-selling 1997 album of the same name, calls out bigotry in all its forms.
Frontman Dicky Barrett sings: "It's so hard to face/ That in this day and age/ Somebody's race/ Could trigger somebody's rage/ And somebody's preference/ Can drive a total stranger to make somebody/ Somehow feel the wrath of their anger.''
Fans of the band have been posting the song's lyrics on social media in the aftermath of the deadly violence in Charlottesville, VA, where 32-year-old Heather Heyer waskilled when James Alex Fields Jr. allegedly slammed hisDodge Charger into a crowd of people protesting a rally by neo-Nazis and white nationalists.
Reached in Los Angeles — where he works as the announcer on "Jimmy Kimmel Live!'' — Barrett said he takes no pleasure in the song's sudden resurgence, and is appalled that bigotry and hate is so prevalent all these years later. This summer, prior to the tragedy in Charlottesville, the Bosstones performed the "Let's Face It'' album in its entirety to celebrate its 20th anniversary — the band's closest shows to Boston were in Pawtucket, R.I., and Portland, Maine — and Barrett was thinking a lot about the lyrics.
"It depressed me to think, 'This stuff is still happening. Are you (expletive) me?' '' said Barrett. "A certain amount of depression can set in. I mean, I didn't expect a song to change the world, but I did expect the world would change in 20 years.''
"Let's Face It'' yielded three hit singles, including "The Impression That I Get,'' which reached No. 1 on the Billboard Modern Rock chart.
So, we wondered, what if the Bosstones's anti-bigotry anthem is still relevant in 2037?
"At that point, I'm done,'' Barrett said. "I keep having faith and hope in humanity and civilization, and thinking right-minded people will use their brains. If 20 years from now, this is still happening, come on, I'm done. I don't want to live in that world.''
[fragment number=0]