Music
15 can't-miss concerts in Boston this April
From P!nk to Lorde, Tony Bennett to Bon Jovi.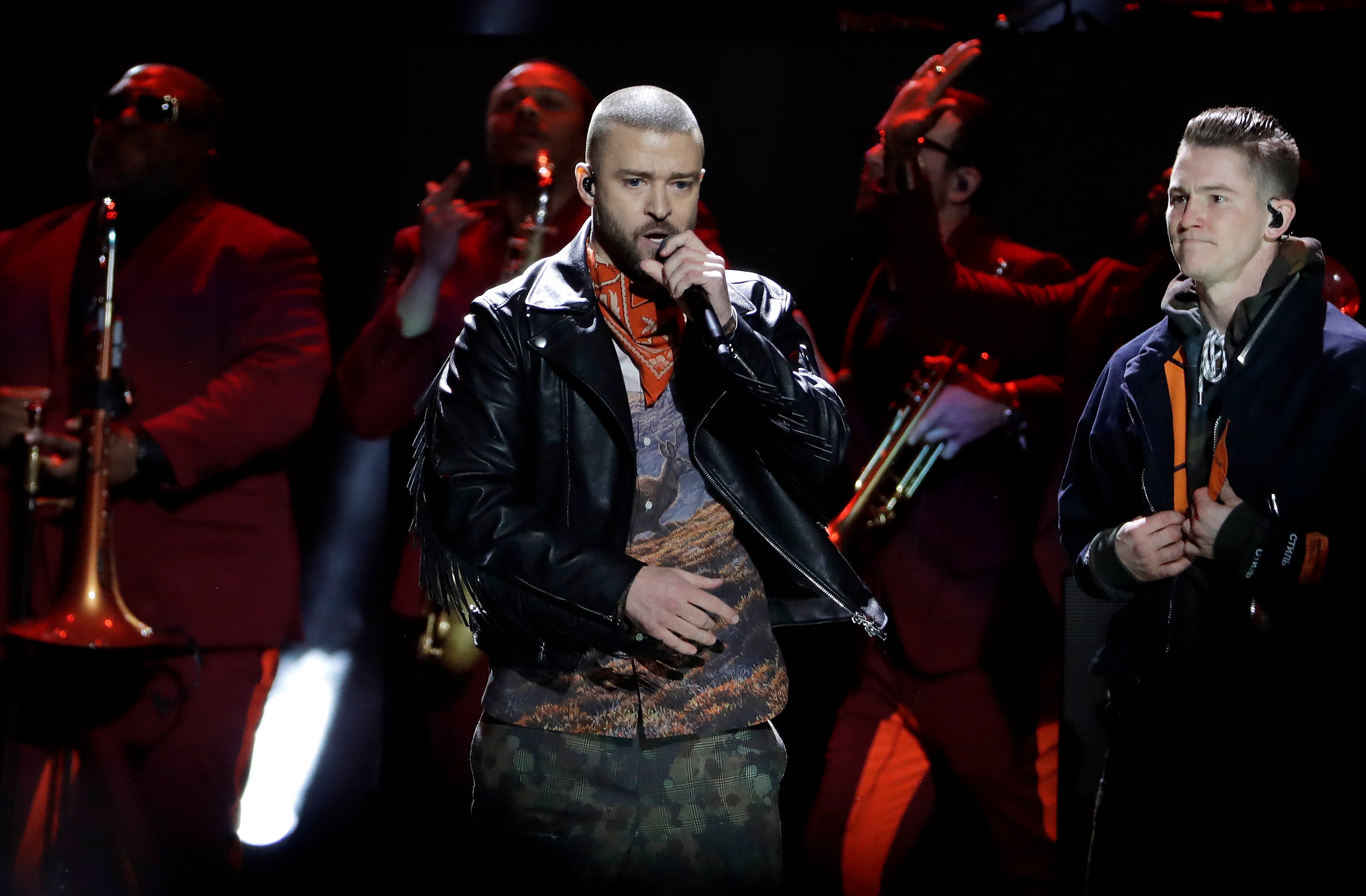 For an essential guide to the city, sign up for How to Boston, Boston.com's weekly culture and lifestyle newsletter.
Shows from a velvet-voiced jazz maker and an influential art school noise duo are just two music events hitting Boston in April.
Pop royalty
Lorde
New Zealand songwriter Lorde has found tremendous success in the past five years, releasing two albums and earning just as many Grammys. As part of her Melodrama World Tour, the singer will stop at TD Garden with hip-hop duo Run the Jewels and New York-based bassist and songwriter Mitski. (Tuesday, April 3 at 7 p.m.; TD Garden, Boston; $39-$99; all ages; with Run the Jewels, Mitski; tickets available here)
Justin Timberlake
Radio-friendly jack-of-all-trades Justin Timberlake has had a momentous 2018 so far, playing the Super Bowl Halftime Show and releasing his fifth solo album, "Man of the Woods." The N*SYNC graduate will perform back-to-back nights at TD Garden with Atlanta pop trio The Shadowboxers. (Wednesday, April 4 at 7:30 p.m. and Thursday, April 5 at 7:30 p.m.; TD Garden, Boston; $59.50-$279.50; all ages; with The Shadowboxers; tickets available here)
P!nk
Singer, songwriter, and dancer P!nk has approached pop with an edge for the better part of two decades now, from her hip-hop collaborations to her empowering ballads. As part of her Beautiful Trauma World Tour, the singer will play two nights at TD Garden. (Monday, April 9 at 7:30 p.m. and Tuesday, April 10 at 7:30 p.m.; TD Garden, Boston; $47-$227; with Bleachers, Kid Cut Up; tickets available here)
Camila Cabello
"X-Factor" graduate, former Fifth Harmony vocalist, and "Havana" singer Camila Cabello has made an indelible impression in just a few short years. Having hit the road with the likes of Taylor Swift and Bruno Mars, Cabello will headline a show of her own at The Orpheum, touring behind her debut solo album, "Camila." (Sunday, April 29 at 7:30 p.m.; Orpheum Theatre, Boston; $35-$55; all ages; with Bazzi; tickets available here)
Industry veterans
Bon Jovi
Arena rock staple Bon Jovi will join the Rock and Roll Hall of Fame this year. The quintet is also hitting the road for its This House Is Not for Sale Tour, and will play Boston for the first time with a new lineup, along with Boston's own glam rockers Sidewalk Driver. (Monday, April 2 at 7:30 p.m.; TD Garden, Boston; $29.50-$549.50; all ages; with Sidewalk Driver; tickets available here)
Tony Bennett
Ninety-one-year-old golden-voiced crooner Bennett has put out more than 70 albums throughout the course of his illustrious career, racking up 19 Grammy Awards, two Emmys, and collaborations with everyone from Aretha Franklin to Lady Gaga. The jazz legend will perform for an intimate evening at the Boston Opera House. (Friday, April 13 at 7:30 p.m.; Boston Opera House, Boston; $71; all ages; tickets available here)   
They Might Be Giants
From children's albums to TV theme songs to several acclaimed albums of their own, this Lincoln-Sudbury-bred duo has seemingly covered it all in their 35-year career. They'll find their way to the House of Blues and pull from 20 albums' worth of material. (Friday, April 27 at 8 p.m.; House of Blues, Boston; $27.50; 14+; tickets available here)
Hip-hop heavy hitters
Eric B. & Rakim
Few DJ and MC combos have had such massive influence in hip-hop as Long Island's Eric B. & Rakim. The "Paid in Full" pioneers will hit Boston as part of their The Technique tour — the band's first in 23 years. (Sunday, April 8 at 8 p.m.; House of Blues, Boston; $39.50-$65; all ages; with Yo-Yo; tickets available here)
Joey Bada$$
At the ripe age of 23, Brooklyn's Joey Bada$$ has quickly established himself as hip-hop royalty in the New York underground and beyond. The Pro Era co-founder and mixtape wiz will head a bill at The Paradise as part of his Amerikkkana Tour. (Tuesday, April 17 at 6 p.m.; Paradise Rock Club, Boston; $28; all ages; with Boogie, Buddy; tickets available here)
Oompa
Locally bred rapper and poet Oompa describes her mission as, "Forever representing the queer, black, orphaned, hood kids and them." Doing so with clever and empowering rhymes, she will lead a bill at Great Scott. Randolph native Kyle Bent and Boston electronic hip-hop artist Rex Mac will be there, too. (Friday, April 27 at 10 p.m.; Great Scott, Boston; $10; 21+; with Kyle Bent, Rex Mac; tickets available here)
Local favorites
Crumb
Tufts-born quartet Crumb has a balance of bedroom-psych and avant-garde jazz that has quickly captured audiences of all tastes. The band will wrap up its spring tour with a night of its own at Great Scott. (Sunday, April 8 at 8:30 p.m.; Great Scott, Boston; 18+; $12; tickets available here)
Lespecial
Boston-based jamtronica trio Lespecial has frequented local clubs and festivals over the past several years, releasing two full-length albums and amassing a healthy live following in the process. The band will lead a bill at Brighton Music Hall that also features Denver's Cycles and Brooklyn electro artist Eliot Lipp. (Friday, April 20 at 7:30 p.m.; Brighton Music Hall, Boston; $13; 18+; with Cycles, Eliot Lipp; tickets available here)
Fórn
Doom metal may not get the attention it deserves as a genre, but one of the strongest groups playing it is Boston's own Fórn. The quartet will headline a show at Great Scott, accompanied by Allston noise rockers Elizabeth Colour Wheel, local sludge metal trio Rozamov, and hardcaore foursome Vaulted. (Sunday, April 22 at 8 p.m.; Great Scott, Boston; $15; 18+; with Elizabeth Colour Wheel, Rozamov, Vaulted; tickets available here)
Noisemakers
Lightning Bolt
Noise rock duo Lightning Bolt was born out of the Rhode Island School of Design almost 25 years ago, and they've put out six albums in the years since. Through just bass and drums, the band achieves a frenetic live sound that has both punk volumes and jazz-inspired exploration. (Sunday, April 1 at 8 p.m.; The Sinclair, Cambridge; $15; 18+; with Glockabelle; tickets available here)
Ought
Montreal post-punks Ought are hitting the road behind their latest album, "Room Inside the World," their first on venerable rock label Merge. They'll appear at The Sinclair, along with local songwriter Mal Devisa and Brooklyn rocker Katie Von Schleicher. (Saturday, April 7 at 8 p.m.; The Sinclair, Cambridge; $15; 18+; with Mal Devisa, Katie Von Schleicher; tickets available here)
https://www.youtube.com/watch?v=go21hUCroPs