Music
Boston Calling adds Lil Nas X, Chvrches, more after Janelle Monae, Black Star bow out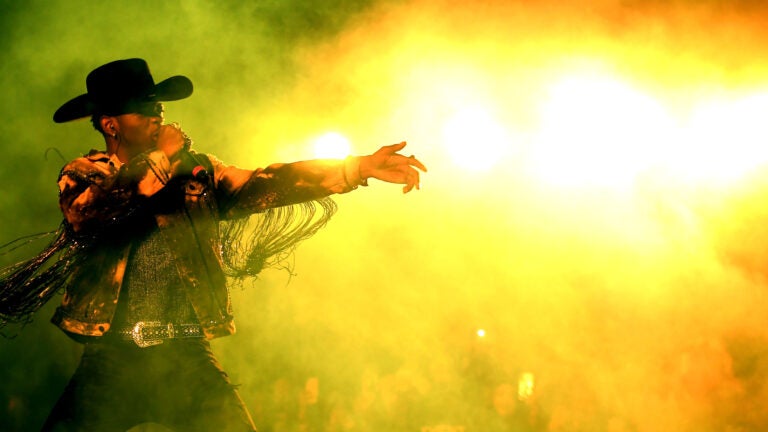 "Old Town Road'' breakout Lil Nas X, Scottish electro-pop act Chvrches, "Heartbreak Dream'' singer Betty Who, and Brooklyn indie-rockers Bear Hands have been added to this year's Boston Calling lineup.
The additions come as the May 24-26 festival — less than a month away from its 10th edition — reckons with the high-profile exits of "Dirty Computer'' pop provocateur Janelle Monae and Black Star (Mos Def and Talib Kweli's acclaimed, long-dormant rap duo), as well as those of Boston-bred singer Sasha Sloan and Scottish rap experimentalists Young Fathers.
"Lil Nas X has one of the hottest singles in the country right now and Betty Who, who attended Berklee, is such an incredible pop star on the rise,'' said booking director Trevor Solomon in a statement to the Globe. "Chvrches is without a doubt a must-see performance this year and if you haven't been turned onto Bear Hands yet, I highly recommend seeking them out at the festival.''
Boston Calling's Friday and Saturday dates were both affected by the exits. Monae and Black Star had been set for Friday, while Sloan and Young Fathers were slated to play the following day. Now, Chvrches and Bear Hands will sub in on Friday, with Lil Nas X and Betty Who appearing on Saturday. Snakehips the DJ, already scheduled to play Sunday, will also play an arena set on Saturday.
When Black Star fell off the lineup mid-March, the fest cited "unforeseen circumstances,'' and a similar explanation followed Monae's exit in early April; a Facebook post with a quote attributed to Monae cited "a scheduling conflict.''
Last year's Boston Calling slate — toplined by Jack White, Eminem, and The Killers — drew criticism from some who felt an all-male, all-white set of headliners was tone-deaf given calls for improved gender parity and racial representation on music fest grounds. The decision to replace Friday's most prominent artists of color (Monae and Black Star) with two bands populated solely by white musicians (Chvrches and Bear Hands) could reignite that conversation.