Arts
Boston Calling is in Allston this month. In Dorchester, there's Boston Answering.
Boston Answering organizer and headliner Cliff Notez said the new event is more than a direct response to the Harvard Athletic Complex-based music festival.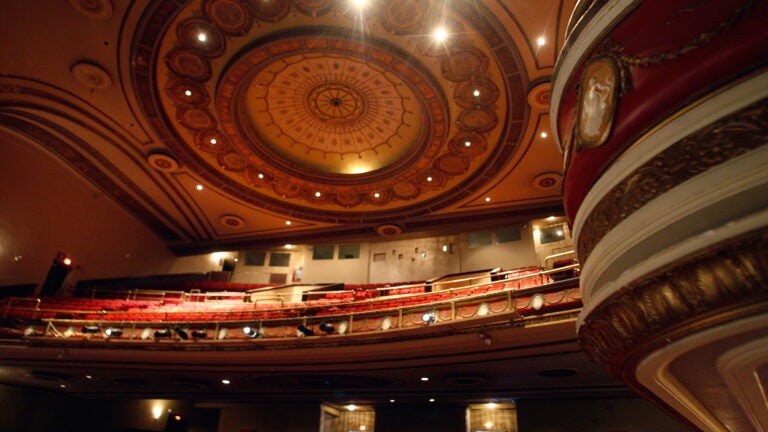 Last year, Tim Hall, the co-owner of arts group Hipstory, attended Boston Calling for the first time. He was there to see his friends, hip-hop group STL GLD, perform. It filled him with a hope, he said. They did it, so maybe members of Hipstory could too.
But although some locals, such as indie rocker Sidney Gish and comedian Lamont Price made it onto the lineup this year, Hall noticed the lack of local hip-hop.
"It was like, 'Wow. OK. How do we, instead of hoping that bigger platforms like that recognize what's going on locally here, how about we just create and build and put something on ourselves?'" he explained.
As it has done for the past six years, Boston Calling will host a slew of acts on Memorial Day weekend. In Dorchester that Saturday, you'll find Boston Answering.
Billed as a "cultural response manifested into a show" by Hipstory's website, the show will bring five local acts to the stage. The name and timing of the event may seem like it's targeted specifically at Boston Calling. But according to Hipstory founder and co-owner Cliff Notez, it goes deeper.
"We're responding to the fact that we as, one, marginalized voices and identities being people of color and, two, being hip-hop acts, have been kind of left out of the conversation historically, whether it be directly with Boston Calling or just Boston as a whole," he said. "It can be seen as a direct [response] to Boston Calling, but I think it's a larger conversation than that."
Cliff, a hip-hop multi-hyphenate who took home the Boston Music Awards' accolade for best new artist last year, will headline the event. His supporting acts are also embedded in the local scene. There will be hip-hop performances from Somerville's Forté and Dorchester's Red Shaydez, whom Cliff describes as a "hard-hitting lyricist." He said to expect "powerhouse" vocals from both the pop ballads of Andover-born Photocomfort and R&B stylings of "disco and sequin queen" VQnC.
Boston Answering will be held at the Strand Theatre, a locale that Cliff said he thought could be Boston's Apollo Theater. The venue also feeds into Hipstory's larger goal of making these types of events more accessible. He noted that Harvard Athletic Complex, Boston Calling's hub since 2017, can be difficult to get to from Dorchester and Roxbury.
"Not only is it hard to get down there, it's even harder to get back to these tougher neighborhoods late at night. That's not something that's thought about by Boston Calling, I don't think, because their main audience is college students that are already right there in the city," he said. "So it just didn't seem like something that was designed for people who are actually from Boston."
After the last beat drops and last note is sung on May 25, Hall hopes that those who attend are inspired to support the community, whether it be by buying the artists' music, asking radio stations to play their songs, or advocating for local acts to play Boston Calling and similar events.
"There's a whole music and arts scene that is thriving and growing. There's a massive hip-hop scene that is on the verge of making serious waves in the music industry as a whole," Cliff said. "The only way to make that something that lasts…is if we are all embedded and are committed to the community of what Boston is."
Boston Answering; Saturday, May 25 at 8:30 p.m.; Strand Theatre, Dorchester; $15-$20; all ages