Music
Mötley Crüe and Def Leppard add second show at Fenway Park
Along with Poison and Joan Jett & the Blackhearts.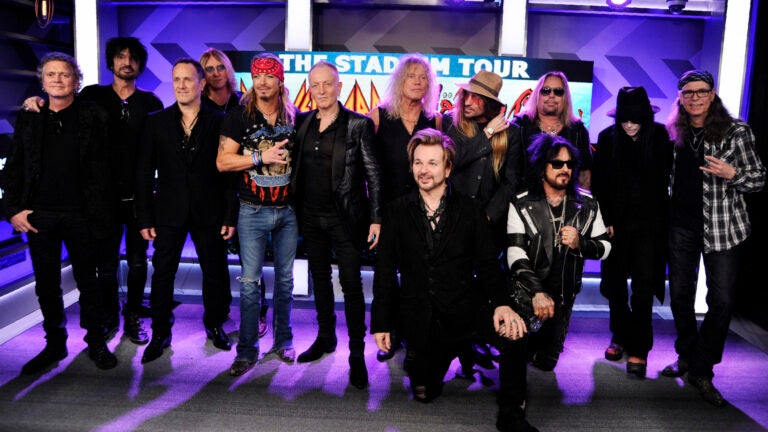 80's music fans, this one's for you.
Mötley Crüe and Def Leppard will team up for a 2020 stadium tour with fellow rockers Poison and Joan Jett & the Blackhearts in tow. The bands will play two shows at Fenway Park stop on Aug. 25 and 26.
According to a press release, Mötley Crüe has seen a "massive surge" in fans calling for them to tour coming off the March release of their Netflix biopic "The Dirt," despite a 2014 retirement pact. The timing of their reunion seems particularly apt, considering this year marks the 30th anniversary of the band's chart-topping album "Dr. Feelgood."
Def Leppard, meanwhile, completed a sold-out worldwide tour last year, and most recently rocked the home of the Red Sox last summer.
Poison, which had a No. 1 hit in 1988 with "Every Rose Has Its Thorn," will return to the stage with their original lineup. Jett and her crew last appeared in Boston with Styx at the Blue Hills Pavilion in June 2018.
The first night at Fenway is sold out. Tickets for the August 26 show go on sale next week.
Citi cardmembers can get pre-sale tickets between Tuesday, Jan. 14, at 10 a.m. Eastern Standard Time and Wednesday, Jan. 15, at 10 p.m. through Citi Entertainment. Regular sale starts Thursday, Jan. 16, at 10 a.m. at RedSox.com/MotleyCrueDefLeppard.
The performers are joining the likes of  Maroon 5 and James Taylor, who will also play the ballpark for the 2020 Fenway Concert Series.