Music
The Boston.com 'we'll get through this together' playlist
Times are scary and you're stuck inside. Here are some tunes to help get you through.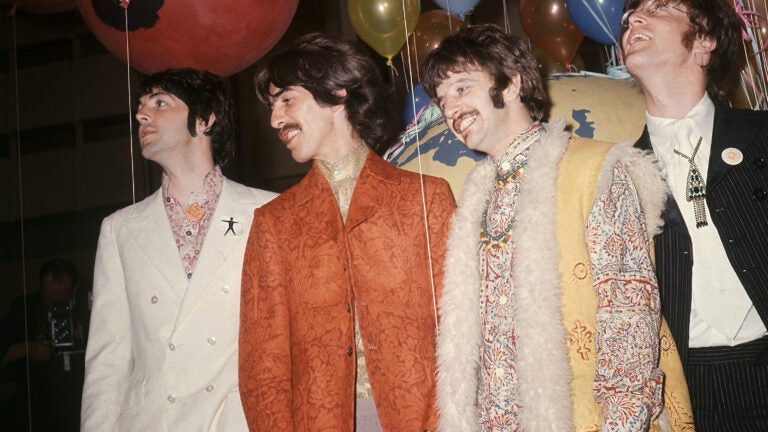 To quote the great John Lennon, these are strange days indeed. But while the future may be uncertain — closed schools, social distancing, and, well, rampant uncertainty will tend to do that — one thing remains true: We're better off getting through this thing together, even if we have to do it (mostly) apart.
And what better way to do that than with a little music? With that in mind, Boston.com has compiled two hours (and nine minutes!) of songs from the last 50 years or so for you to blast through the speaker of your choice while you're spending time indoors, or perhaps while you're out enjoying some fresh air while making sure to stay at least six feet away from any passing strangers. (Not a bad policy even in normal times.)
We're in good company, too: No less than Tom Hanks and Rita Wilson themselves have released their own playlist while in quarantine for the coronavirus. But unlike their list, ours doesn't include any Rita Wilson songs. Sorry, Rita. 
You'll notice these aren't angry songs, even though we have plenty to be mad about these days. Instead, they're hopeful, like The Beatles' "Getting Better," Genesis' "It's Gonna Get Better," or fun's "It Gets Better"; defiant, like Sara Bareilles' "Brave," Pearl Jam's "Alive," Destiny Child's "Survivor," or the great "My Shot" from Hamilton; or just plain uplifting, like U2's "Beautiful Day," Jackie Wilson's "Higher and Higher," or Bruce Springsteen's "Land of Hope and Dreams."
And don't think we've left out Boston artists — you'll find Aerosmith, The Cars, Boston, and, kicking things off, Beantown blues-master Susan Tedeschi, expressing her appreciation for "The Feeling Music Brings," which is kind of the whole point. 
Listen below (or here), and let us know what songs lift you up in the comments or by email at [email protected].