Music
'Quite simply, we need your help': Newport Folk and Jazz Festivals canceled as organizers ask for support
The 2020 Newport Folk and Jazz Festivals were officially canceled, with organizers asking fans for donations.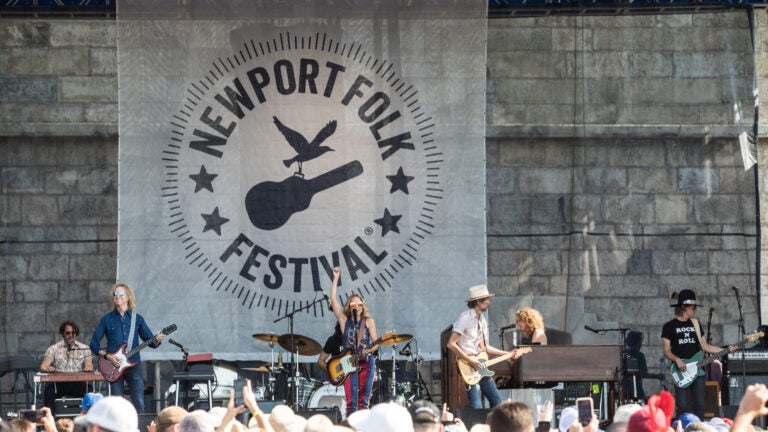 The Newport Folk Festival and Newport Jazz Festival became the latest music events forced to cancel their 2020 concerts due to the coronavirus pandemic, joining the likes of Coachella, Governors Ball, and Boston Calling 2020.
Newport Festivals executive producer Jay Sweet announced the cancellation of the festivals — originally scheduled to run from July 31 to August 2 and August 7 to 9, respectively — in a letter posted on the festivals' websites and social media pages Wednesday afternoon.
While Sweet said he believes the festival community would "emerge from this hardship stronger and more connected than ever before," he also said that community support would determine the future of the festivals, writing, "Quite simply, we need your help."
"This is the letter I was praying I wouldn't have to write, feeling we need the healing powers of live music more now than ever," Sweet wrote. "It is with the heaviest of hearts we announce the cancellation of the 2020 Newport Folk Festival. As devastating as it is to write those words, it's balanced with a renewed sense of, well, HOPE. It's Rhode Island's motto for good reason and it's also the feeling you, our festival family, constantly exudes when we come together in good times and perhaps more importantly, in difficult times as well."
Sweet wrote that everyone who bought a ticket to either festival would be offered a full refund if desired, but asked ticketholders to consider two alternatives due to the "financial and institutional uncertainties" that cancelling the festivals would cause: donating their tickets directly to Newport Festivals or using the value of the tickets to purchase a one-time 2021 Revival Membership that guarantees members three-day passes to the 2021 festival.
All acts expected to perform at the 2020 Folk festival, including Andrew Bird, Grace Potter, Mandy Moore, and Randy Newman, will be invited to perform at the 2021 festival as well. The same is true for the 2020 Jazz festival, which was expected to welcome artists like Norah Jones, Wynton Marsalis, and Diana Krall.
Sweet also asked that fans who had not planned to attend the 2020 edition consider donating to Newport Festivals to support its year-round programming.
"For those of you who didn't have tickets for this year, PLEASE consider making a tax-deductible donation," Sweet wrote. "Help us continue these festivals, support year-round music education initiatives, and provide grants to artists in need."
https://www.instagram.com/p/B_k0g4EAVQy/?igshid=lcl0ntnp4j25