Music
Taylor Swift concert train tickets are sold out on the MBTA ticket app
Some fans expressed disappointment over Twitter.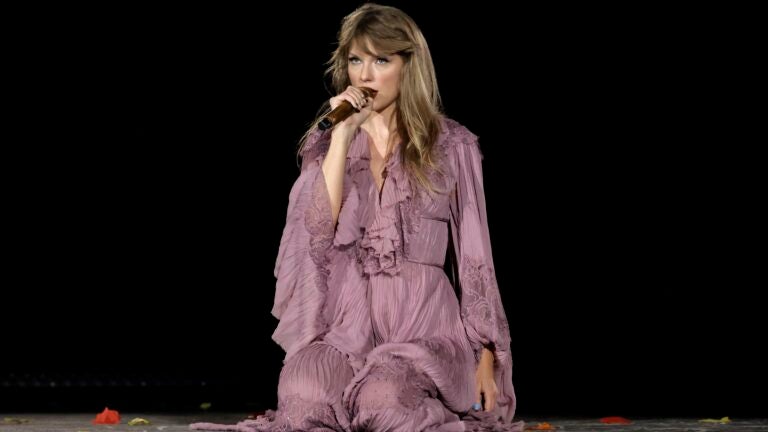 Fans looking to take the commuter rail to Taylor Swift's "The Eras Tour" show at Gillette Stadium may be running up against some complications.
Train tickets went on sale for $20 each on Friday morning and sold out on the mTicket app within hours, according to CBS News. The MBTA announced on Twitter at 8:24 a.m. that tickets purchased through the app were already sold out.
For some fans, there was still a way to secure a ride. "No need for 'bad blood;' we still have a limited number of paper tickets at our hub stations (North Station, South Station, and Back Bay) while supplies last," the MBTA posted on Twitter. However, Boston 25 reported that the limited supply of paper tickets at South Station were bought up by 1:15 p.m. Friday.
In March, the MBTA announced special events, round-trip commuter trains from Boston and Providence to upcoming concerts at Gillette, including Swift's shows on May 19 through 21.
Concert-goers have responded on Twitter, expressing disappointment and asking the MBTA to add more trains.
"Will another train be added? There's a lot of us it seems that were counting on taking the commuter rail but were unable to get tickets before they sold out," wrote one Twitter user.
The show at Gillette will feature performances of songs from all of Swift's albums, taking audience members through a journey across the eras of her career. Many fans had difficulties securing tickets, while one even told Boston.com that they will be traveling out of state to see her perform instead.
"We couldn't get tickets in pre-sale or Capital One, though we tried for about eight hours combined," a reader who identified as O.G. Swiftie said. "Gillette tickets are some of the highest in the country, so we found cheap floor tickets in Seattle and are making a weekend of it."
---
Tell us: Have you been able to secure train tickets to Taylor Swift's "The Eras Tour" concert at Gillette? Let us know in the survey below. Share your thoughts below or e-mail us at [email protected]. We may feature your response in a future article or on Boston.com social media channels.
Tell us: Have you been able to get train tickets to Taylor Swift's concert?
Need weekend plans?
The best things to do around the city, delivered to your inbox.