Music
Boston Calling 2023: Live updates from the festival
All of the best photos, videos, and stories from all three days at Boston' Calling 2023.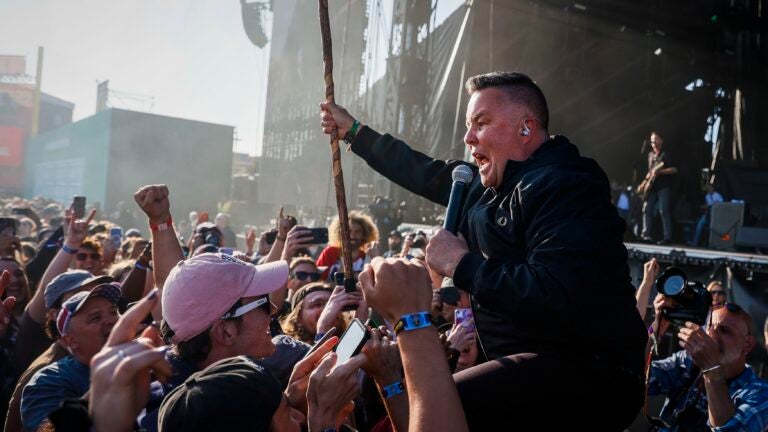 Believe it or not, Memorial Day weekend is already upon us, which means Boston Calling 2023 is here. The city's premier music festival is celebrating its 10th anniversary this year, with Foo Fighters, The Lumineers, and Paramore headlining a stacked lineup at the Harvard Athletic Complex from May 26-28.
Whether you're heading to your first Boston Calling or your tenth, we've got all the information you'll need to make the most of your festival experience. Even if you're not going to make it to Lower Allston this weekend, Boston.com will be at the festival grounds all three days providing live updates on the best performances, the must-try food, the forward-thinking fashion, and more.
Be sure to check back throughout the weekend as we add photos, videos, and interviews featuring all your favorite artists at Boston Calling 2023.
Sunday
See photos from Day 3 of Boston Calling
Monday, 10 a.m.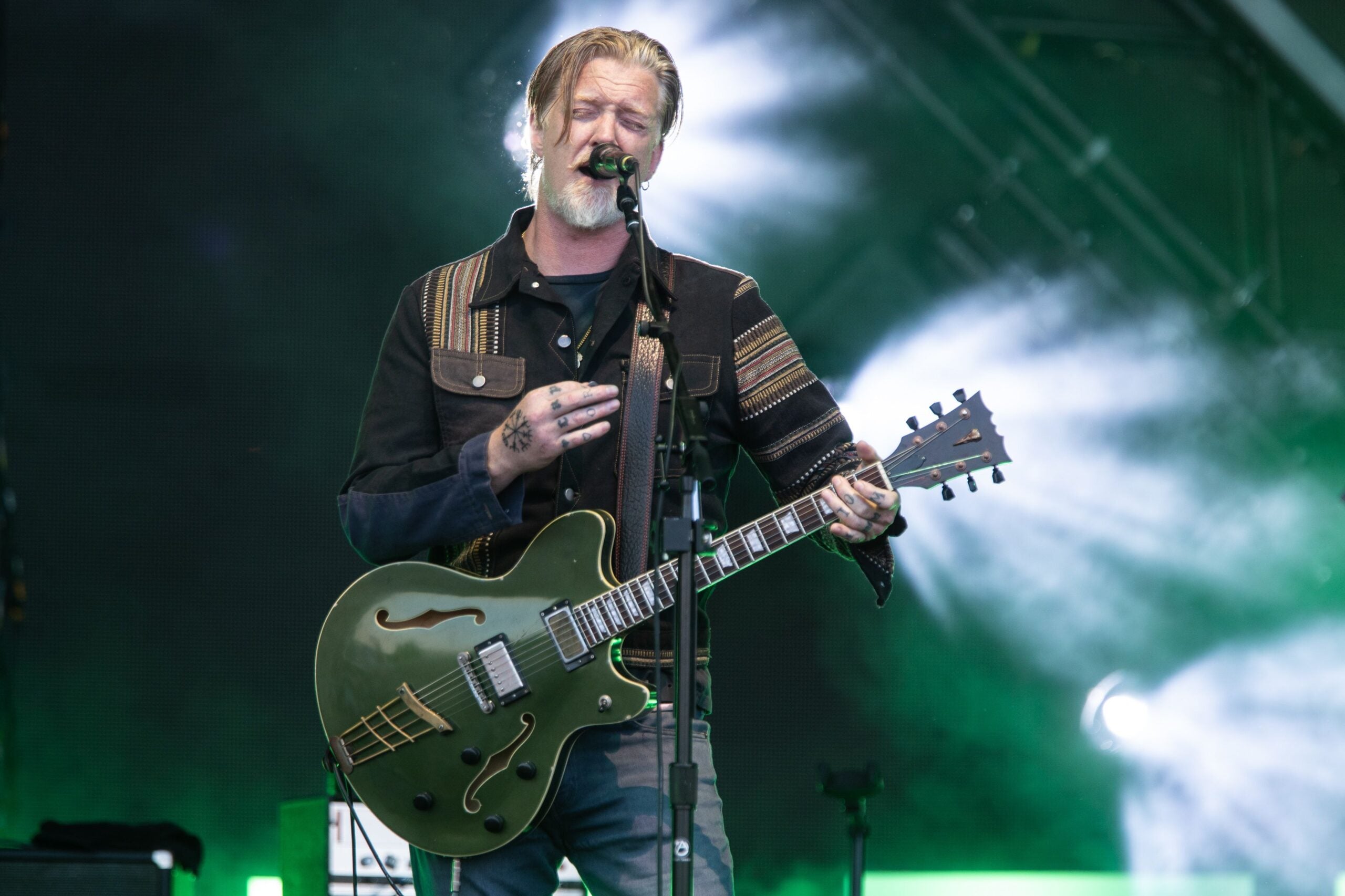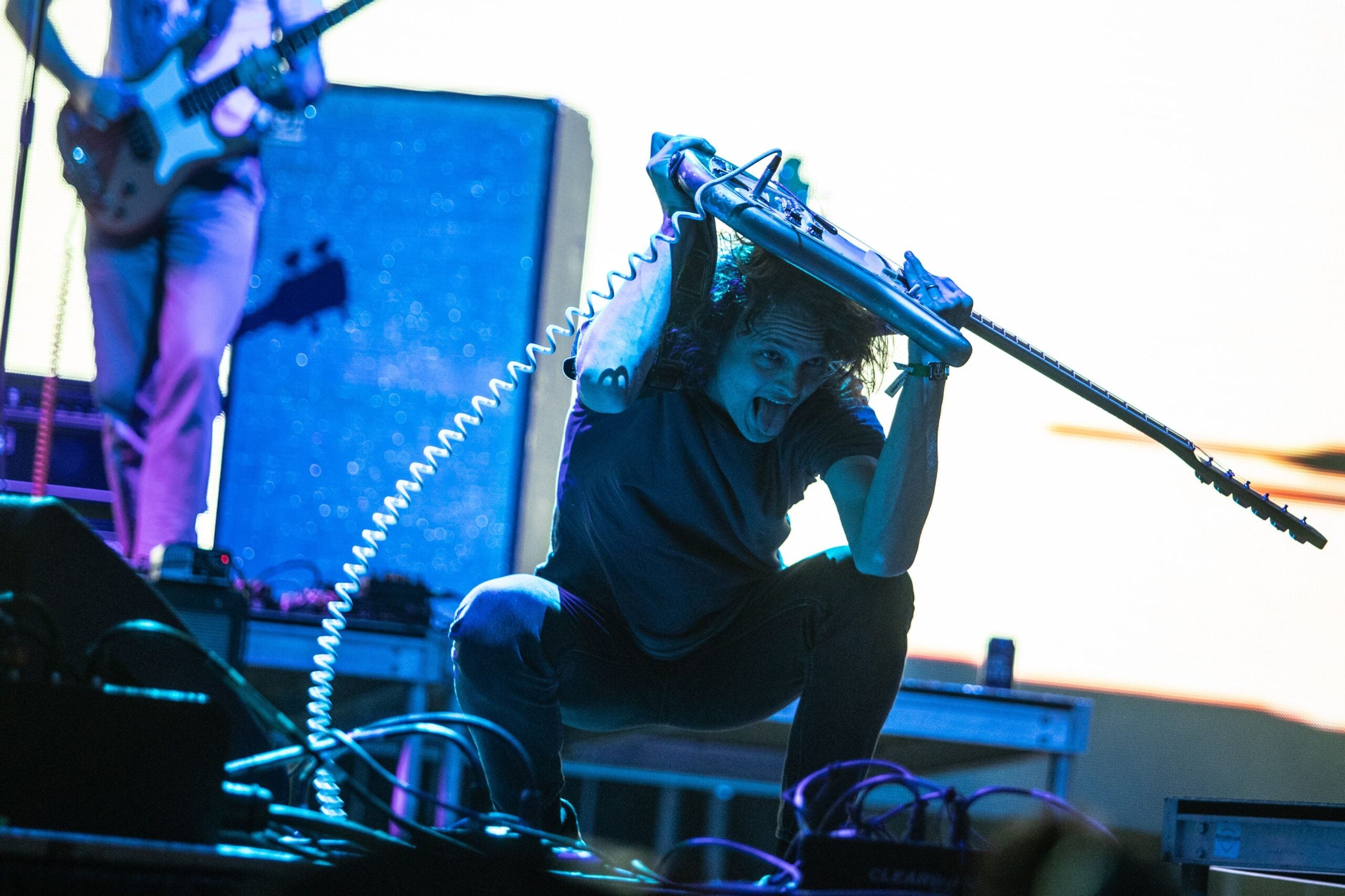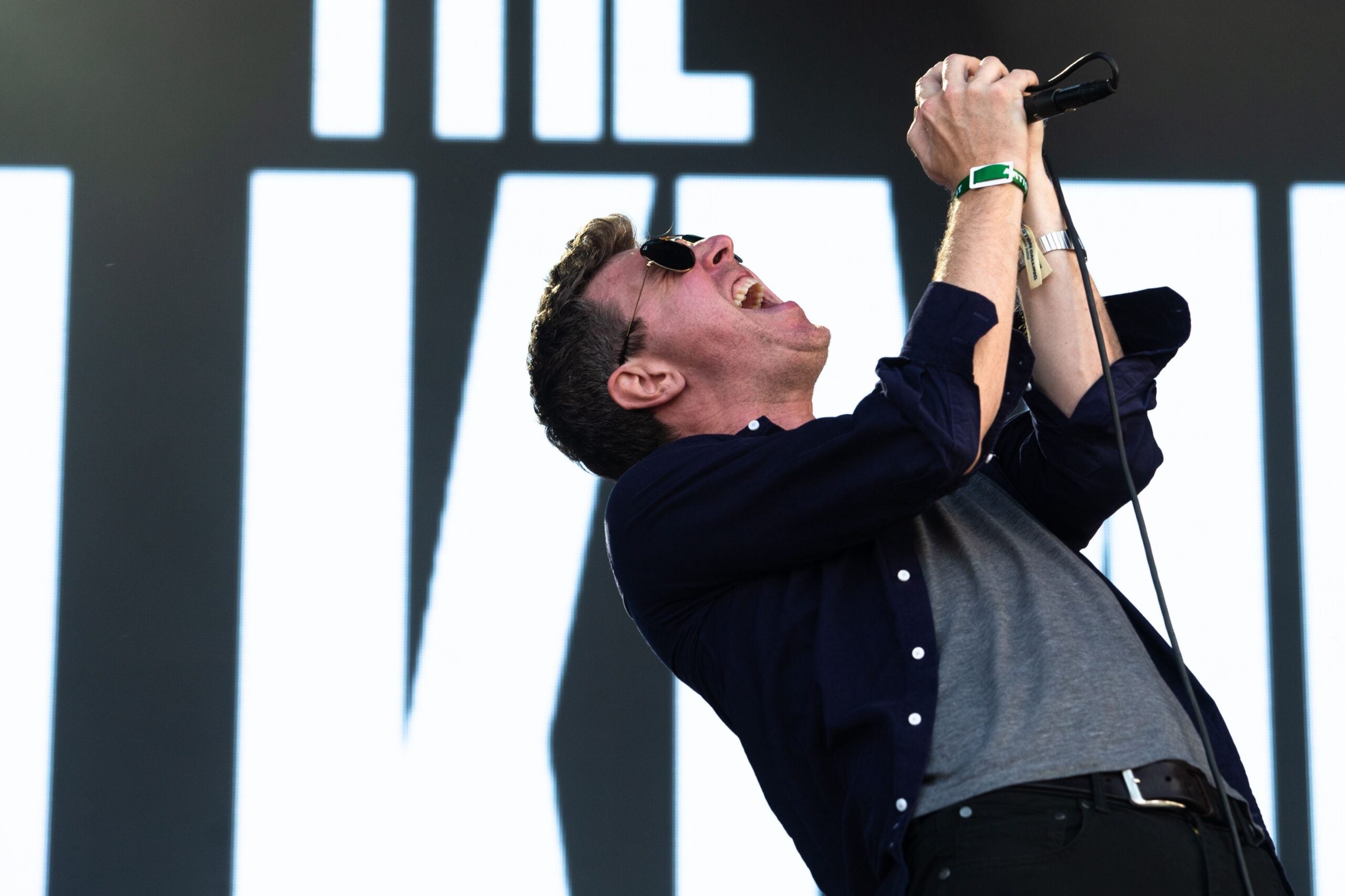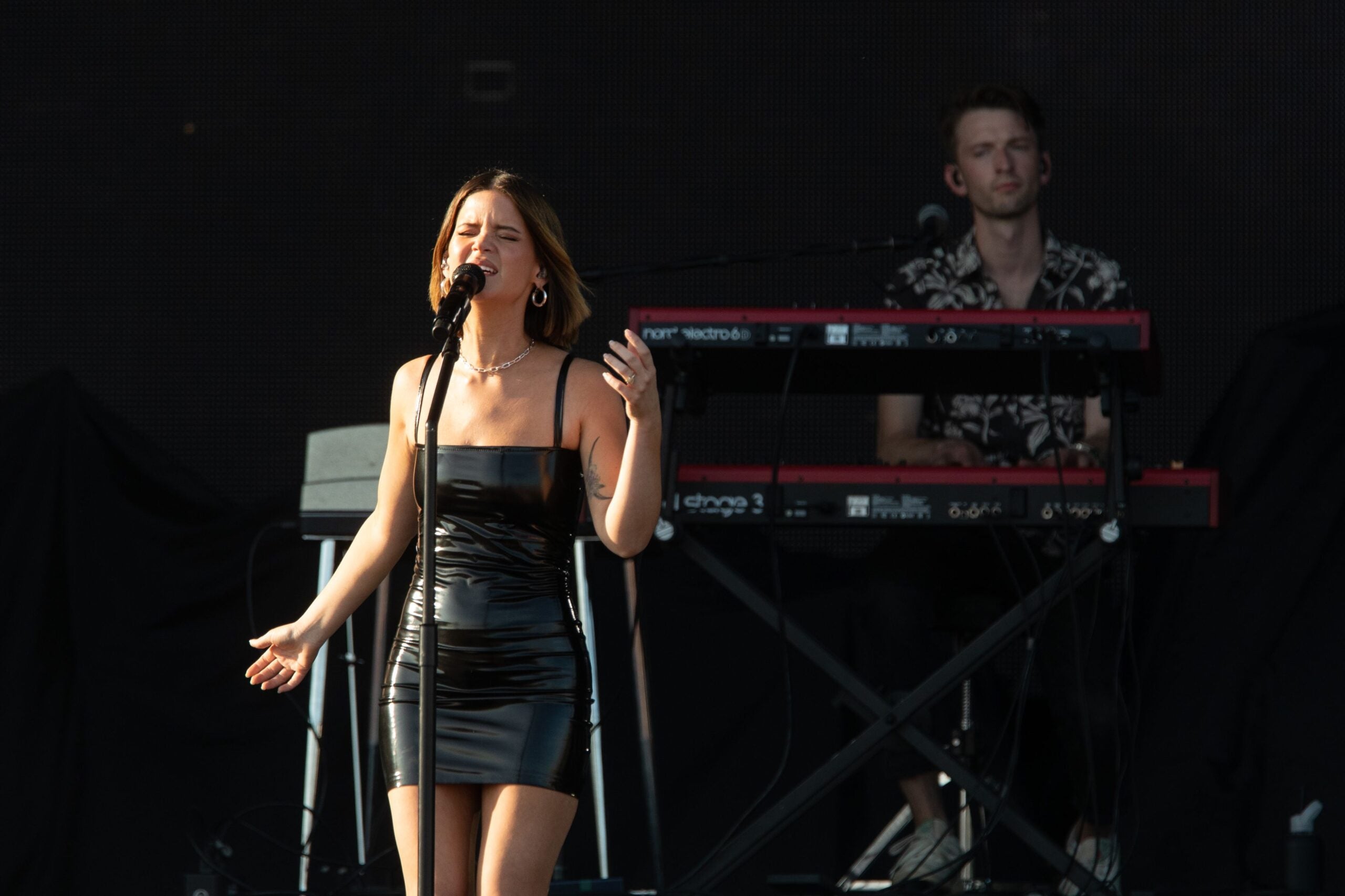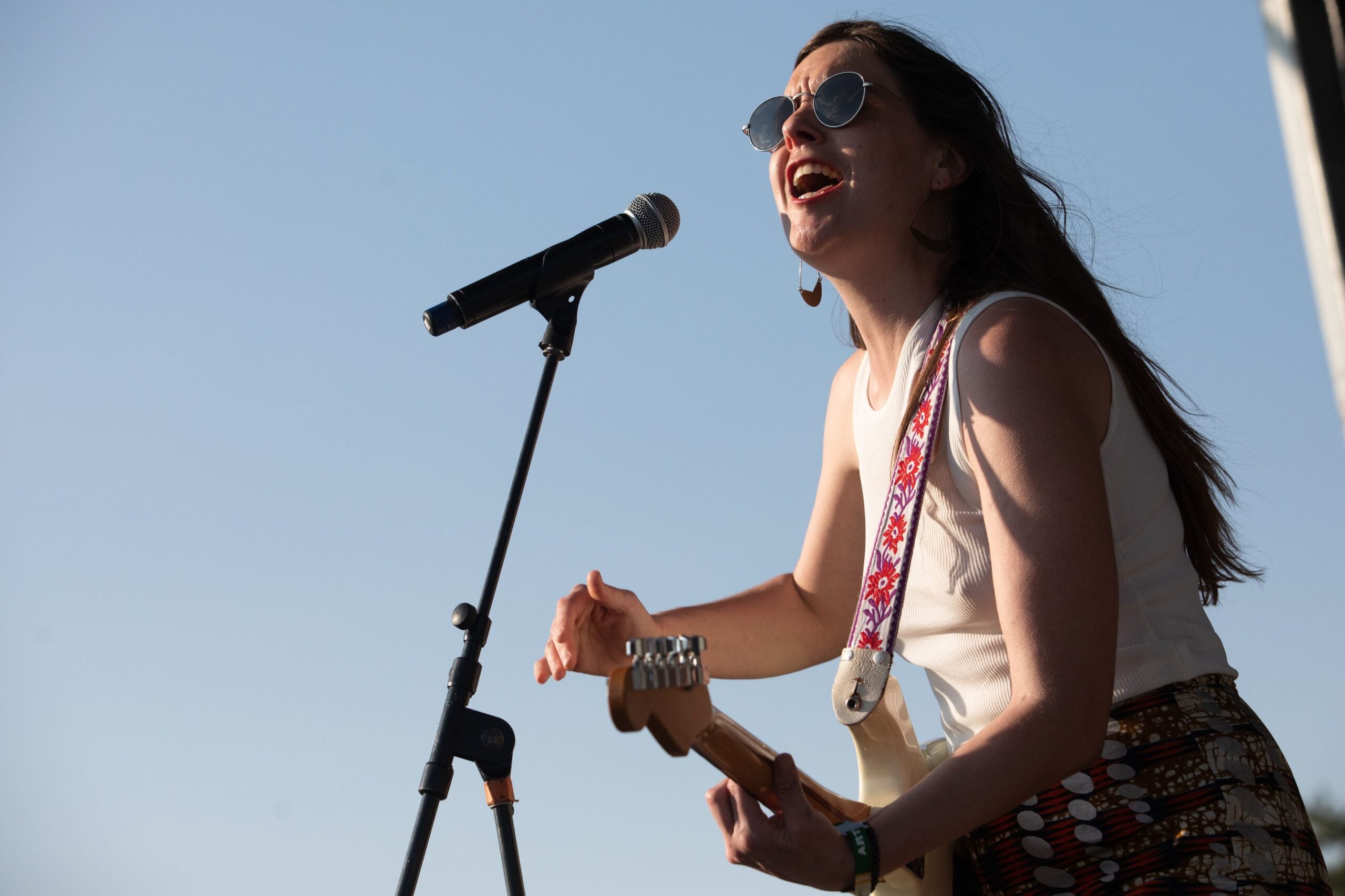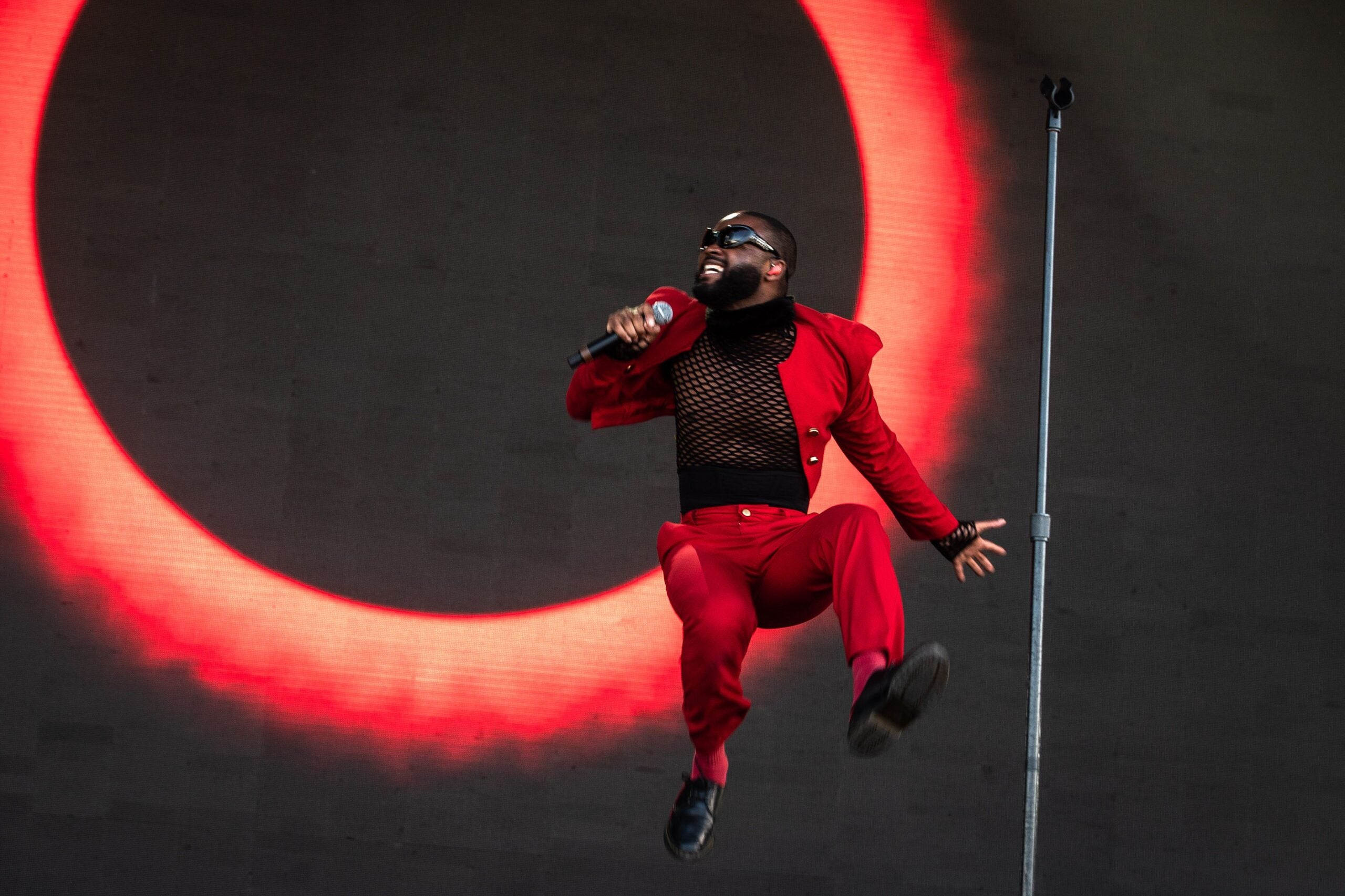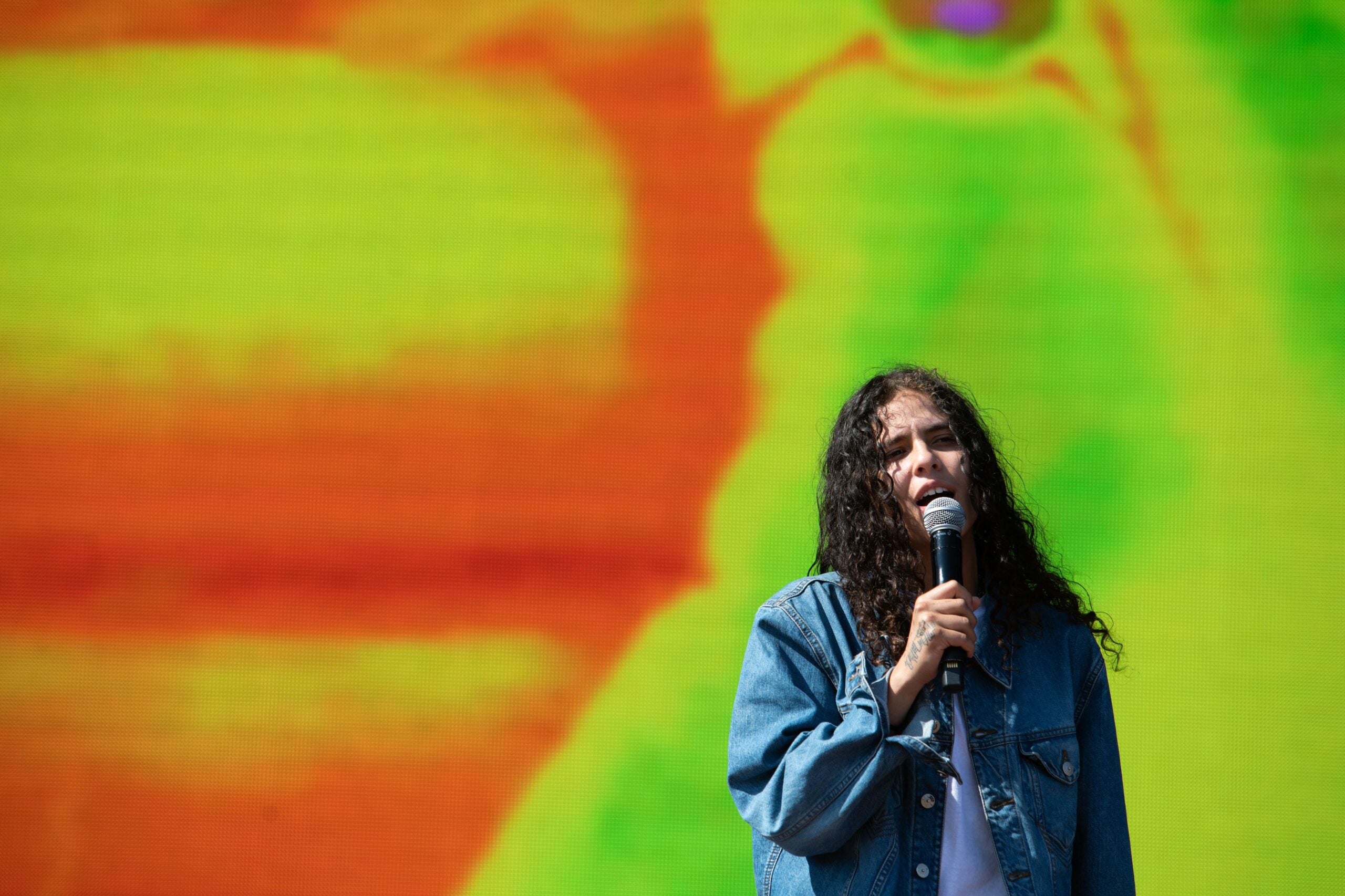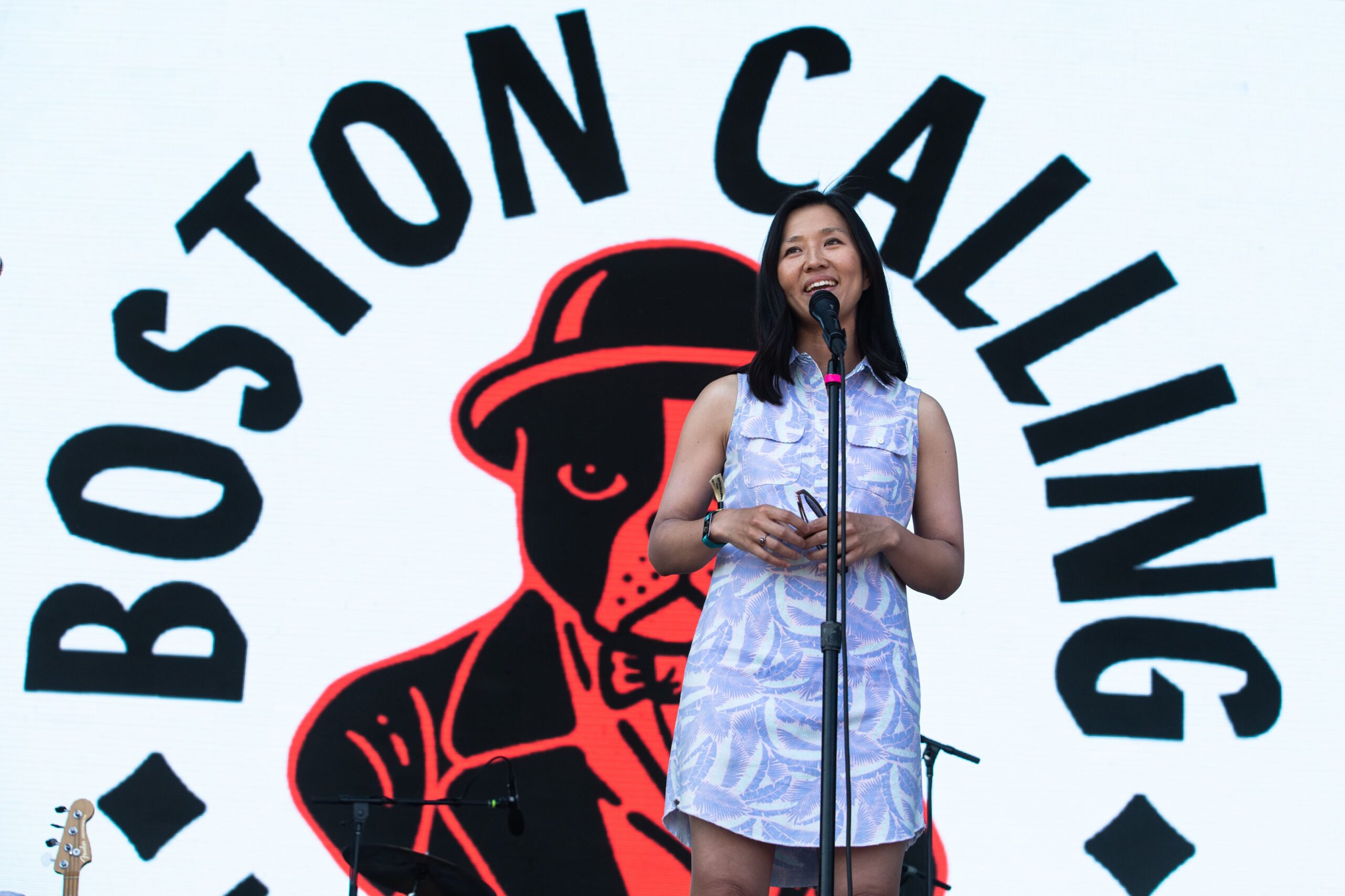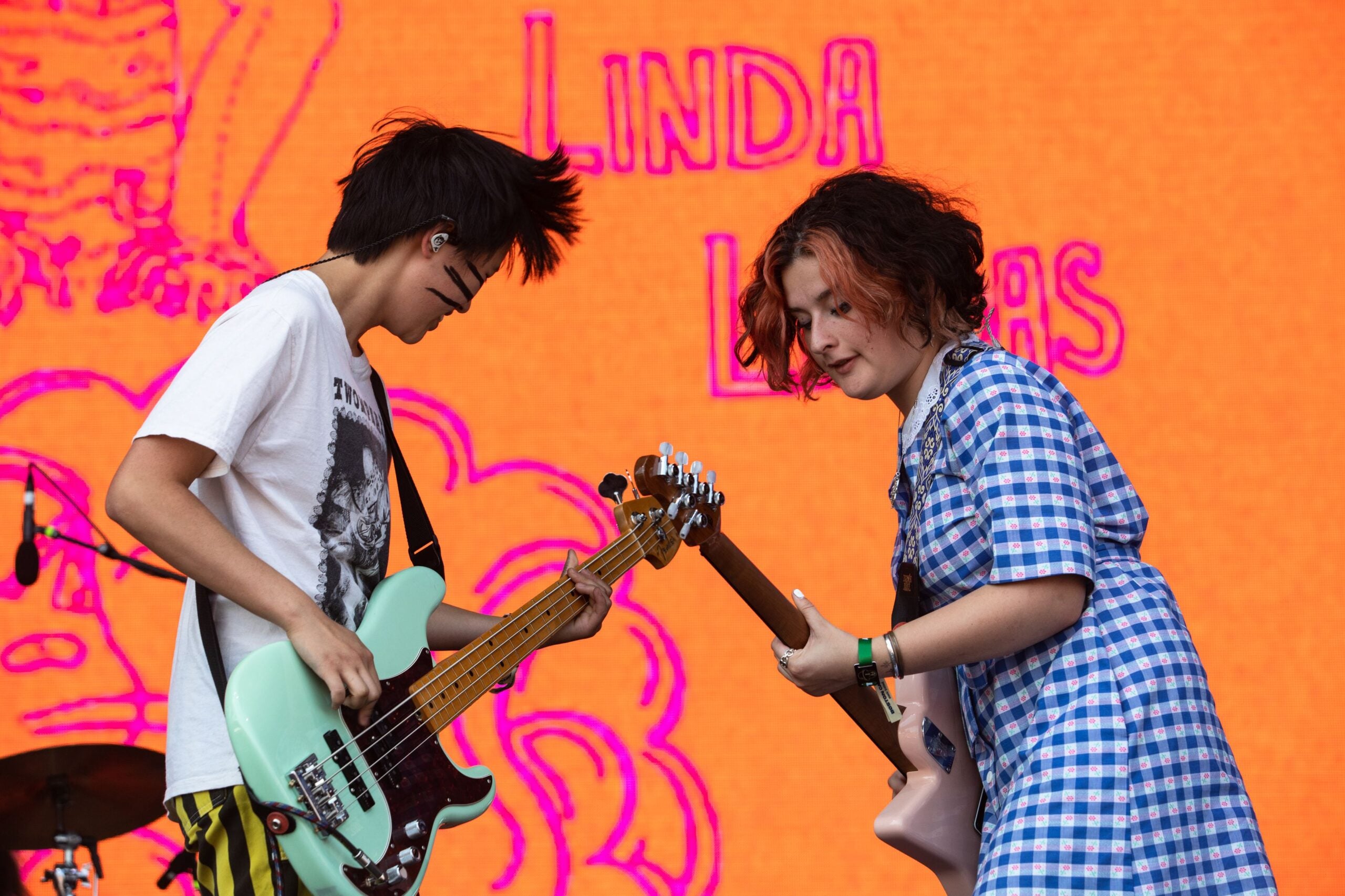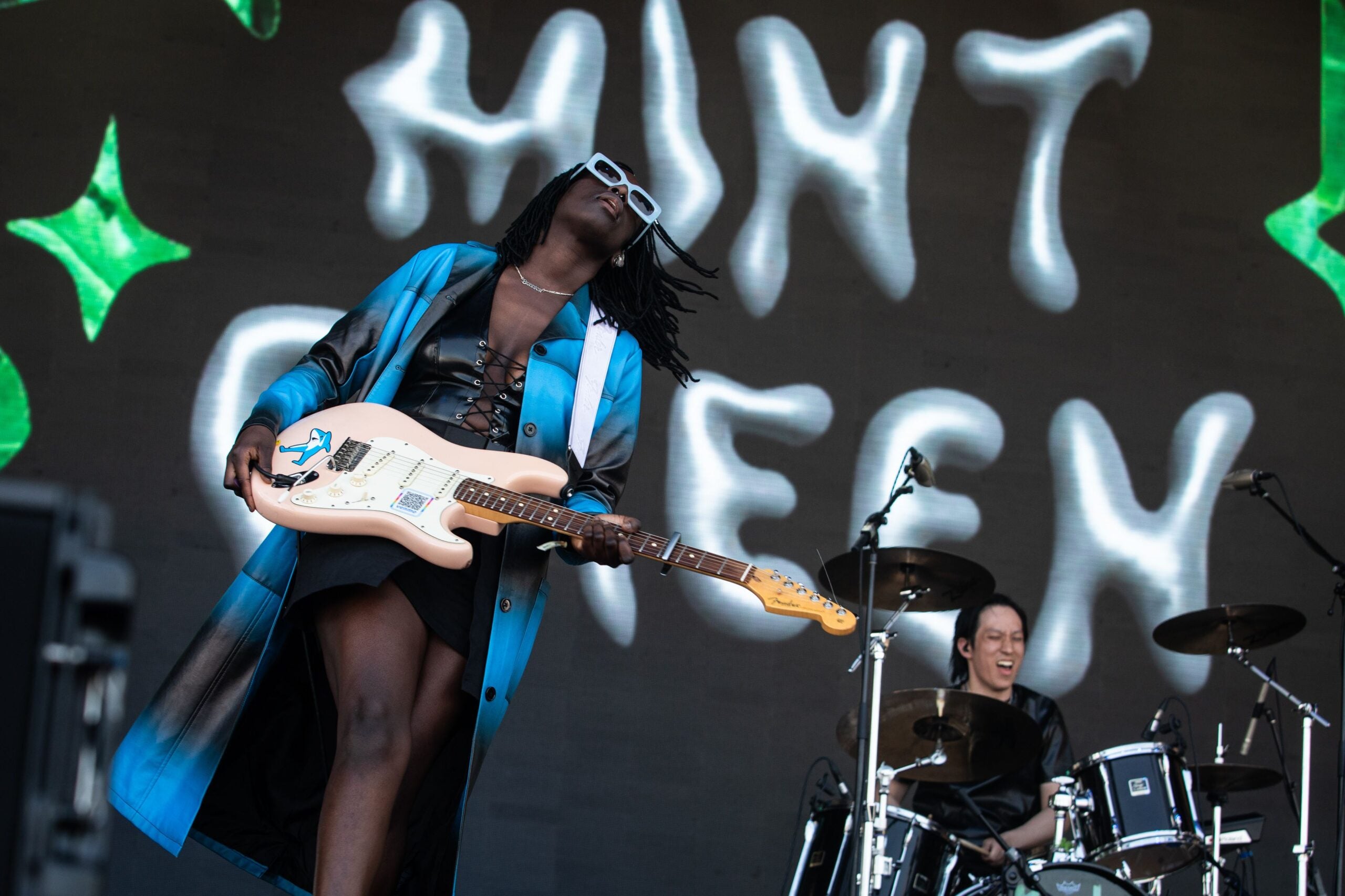 Paramore electrifies Boston Calling on closing night with the help of a superfan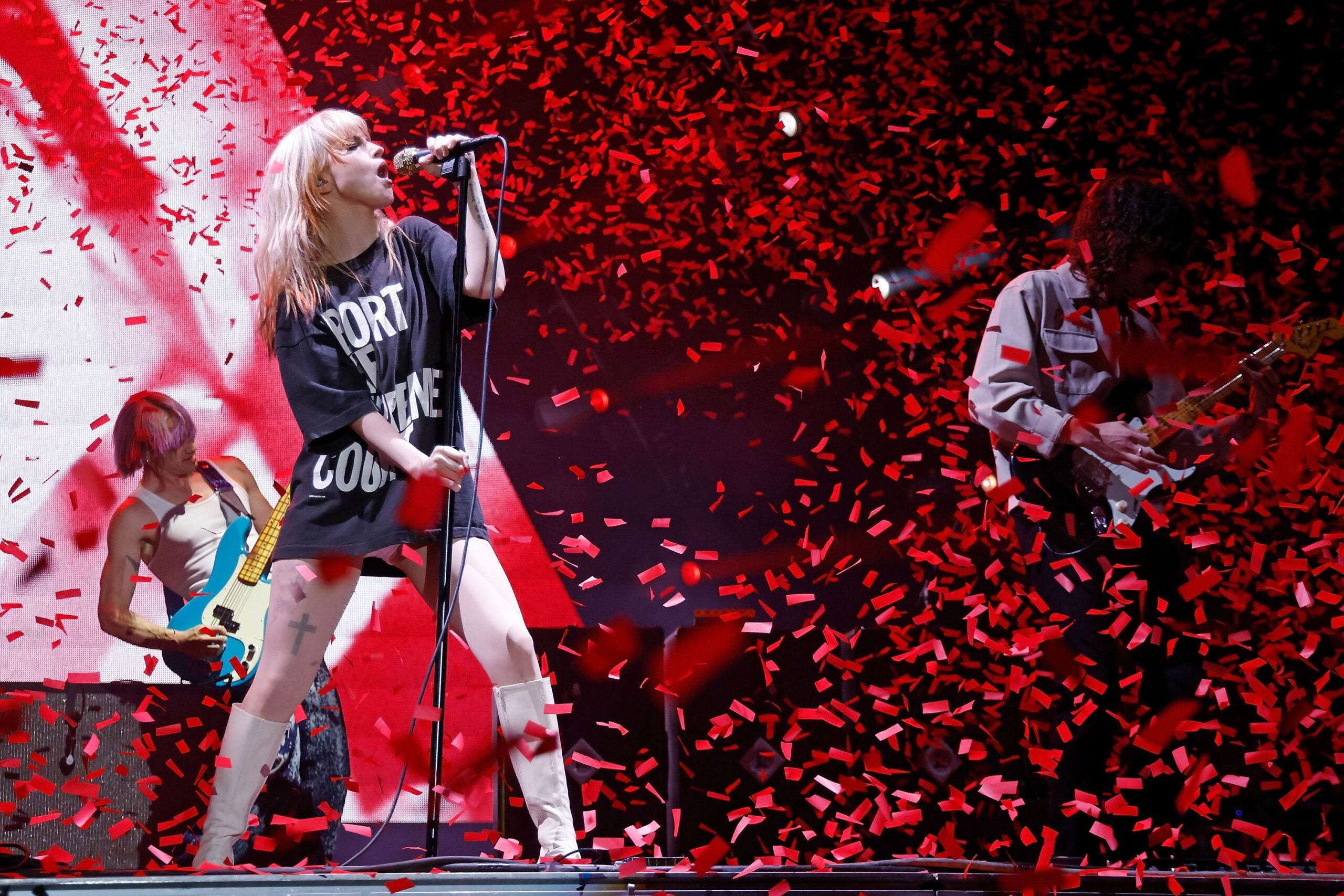 Monday, 7:45 a.m.
As Hayley Williams reminded the audience when she and her bandmates took the stage to close out Boston Calling, Paramore has been making music for 20 years, and their catalog runs deep.
The band, which Williams reclaimed on stage as "too rock for pop, and too pop for rock" has six albums worth of hits, and that showed at Sunday night's performance as the audience sang along with equal enthusiasm to songs from their decade-old self-titled album to the newly released, "This is Why."
Paramore previously played Boston Calling in 2018 and thanked Boston for welcoming them back as a headlining act.
No stranger to nostalgia, the group peppered in old favorites that got the crowd belting like "That's What You Get," "Decode" — a win for the "Twilight" fans in the audience — and "The Only Exception."
The band also played tributes to artists who inspired their sound. At a recent show in Atlanta, following the death of Tina Turner, Williams said that there would be no Paramore without the "Queen of Rock 'n' Roll" so it was no surprise when their song, "Told You So," blended seamlessly into Turner's "What's Love Got to Do With It."
The highlight of the performance came when the group launched into one of their biggest hits, "Misery Business." Williams stayed true to the band's tradition of inviting a fan on stage to sing the song with them. The chosen fan was Sammy Jo, a Nashville high school biology teacher who electrified the audience with her performance of the song's iconic hook.
This may be the greatest fan performance I've ever seen at a concert at #ParamoreBoston #BostonCalling #Paramore pic.twitter.com/Cf9wuGZyZU

— Damon 🏹 (@DamonTweet) May 29, 2023
Williams was fluid on stage through every performance and encouraged fans to match her energy, whether they were diehard fans or seeing Paramore for the first time.
"If you did not believe before tonight…you're going to be a believer before you leave," Williams told the roaring crowd.
SOBBED CRIED #BostonCalling @bostoncalling @paramore pic.twitter.com/67ddO5fsi1

— Hobi's Lil Army Wife⁷ 🥺💜 (@MarryMeJhope) May 29, 2023
Couch fills their Boston Calling performance with signature funk-infused songs
Sunday, 8:30 p.m.
Local band Couch grabbed the audience's attention with their very first song. The Boston-based band led with "Saturday," a jazzy song that gave lead vocalist Tema Siegel a chance to show off her powerful vocals.
The band formed specializes in "funk, rock, and R&B/soul" and until 2021, they created their music virtually as all their members were spread out across the country. Just this morning, the pop group was wrapping up a tour on the West Coast before flying back to Boston to perform for the first time at their hometown festival.
During their performance of "Poem," the group got the crowd in step with them as they two-stepped and surfed to the beat. Later, they did an upbeat cover of Harry Styles' song "Late Night Talking," but it was their original songs like "Fall into Place" and "Still Feeling You" that got their audience most excited.
Throughout their set, their funky sound came through with the help of the group's talented trumpet and saxophone players.
Bleachers tells Boston Calling crowd to "blow it up to the sky" for a high-energy set
Sunday, 6:30 p.m.
It's a scorching day in Boston but that didn't stop the Bleachers from giving an animated performance. Jack Antonoff, the indie pop band's lead singer, started the performance with high energy by flinging his jacket off and inviting the audience to "go feral."
Their set list included "Wake Me," "How Dare You Want More," "I Wanna Get Better," and more. The group also invited fellow Boston Calling performer Joy Oladokun to share the stage for a song.
Antonoff gave plenty of love to his home state, New Jersey, throughout the performance but made sure to give special love to Boston as well. Bleachers last played Boston Calling in 2014 during their first album cycle and returned to the festival with a lot of love for the city.
"Boston and Bleachers forever," Antonoff told the crowd. "Blow it up to the sky, Boston Calling!"
The band closed out their set with "Stop Making This Hurt" but not before throwing out three giant inflatable tomatoes — a favorite emoji of Antonoff's during their most recent album cycle — for the audience to bounce as they performed. The crowd was still having a blast with the balloons long after the members had closed out the stage.
The Linda Lindas thank the crowd during their first-ever Boston show
Sunday, 4:15 p.m.
Boston Mayor Michelle Wu took the stage at Boston Calling to introduce The Linda Lindas for their first-ever Boston Calling performance.
The all-girl group performed some fan favorites like "Talking to Myself," "No Clue," and "Remember." Between songs, they told the crowd about some of their experiences visiting Boston, including a visit to a local Cambridge bookstore where they took home a "Make Way for Ducklings" postcard.
Every member of the Los Angeles band is 18 years or younger, with the youngest, drummer Mila de la Garza, just 12 years old. Their youthful energy was matched by the crowd, which consisted of many of their young fans, in addition to the usual Boston Calling audience. When it came time to perform "Growing Up," the girls had the crowd warmed up.
"This song is dedicated to your best friend," de la Garza said. "If you don't have a best friend, I can be your best friend."
By the time they closed with their biggest hit, "Racist, Sexist Boy," the crowd sang along to every verse.
POV: Spend a day at Boston Calling
Sunday, 3 p.m.
Alanis Morrissette was here to remind us at Boston Calling
Sunday, 1:30 p.m.
See photos from Day 2 of Boston Calling 2023
Sunday, 12 p.m.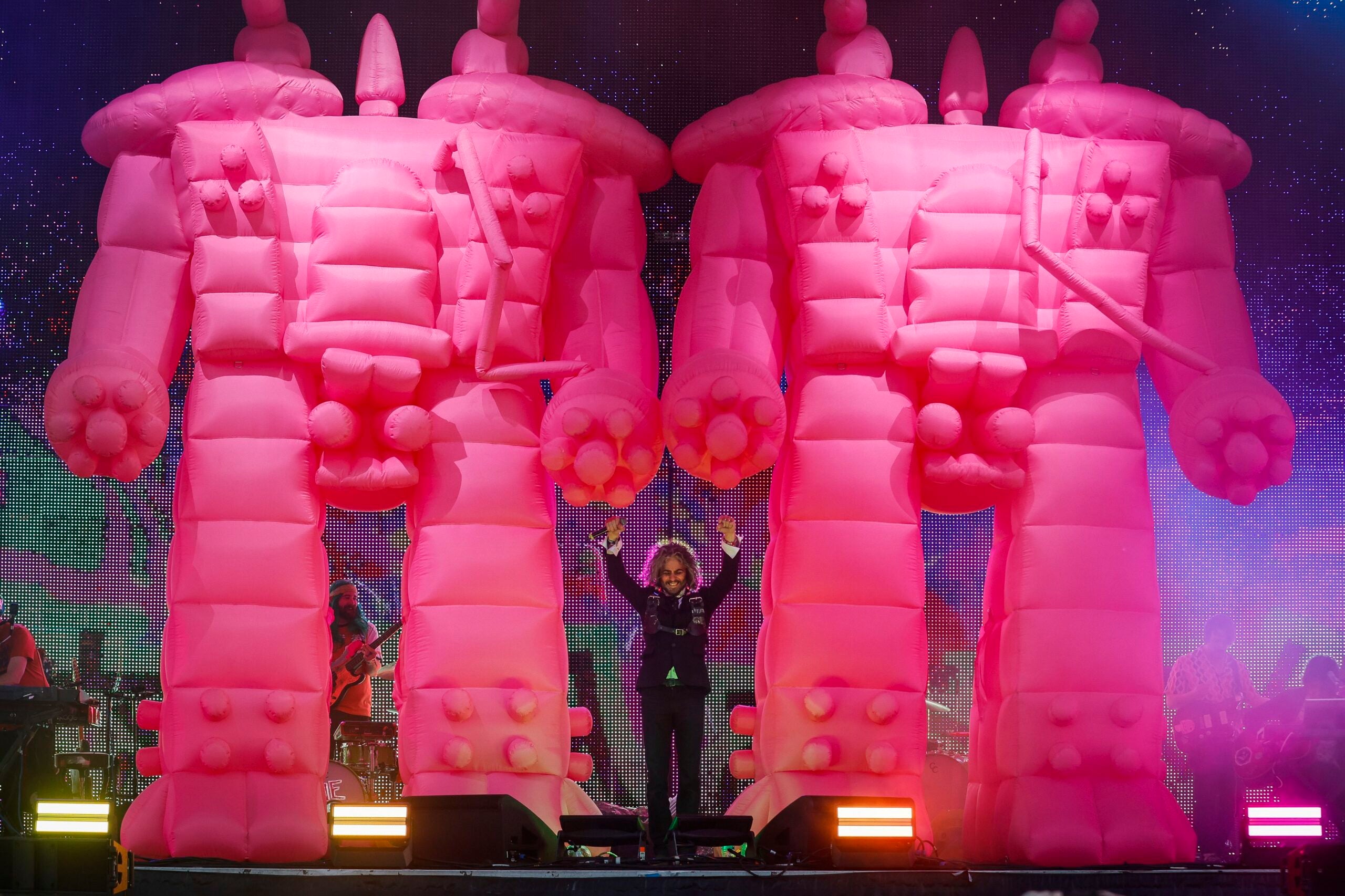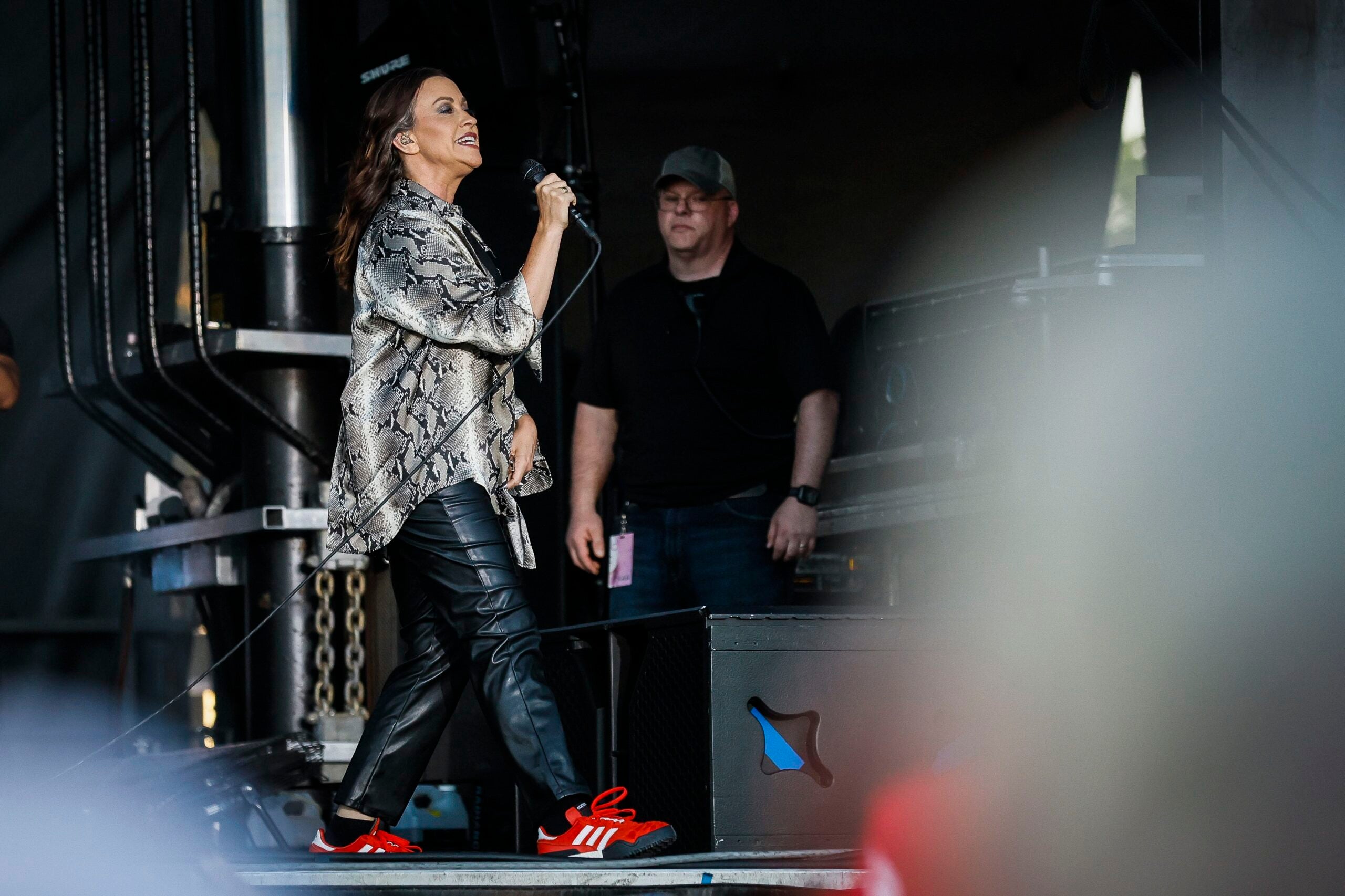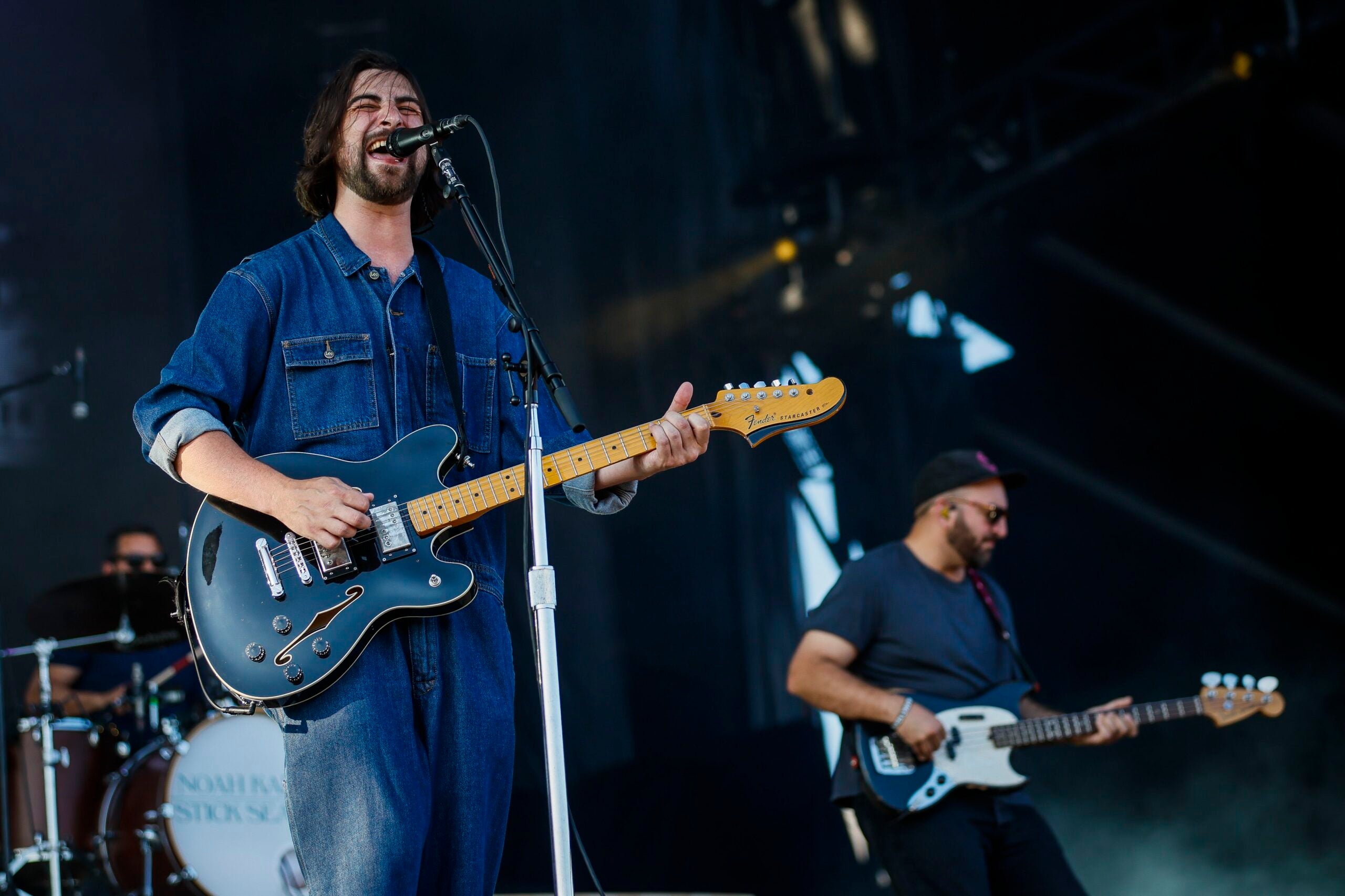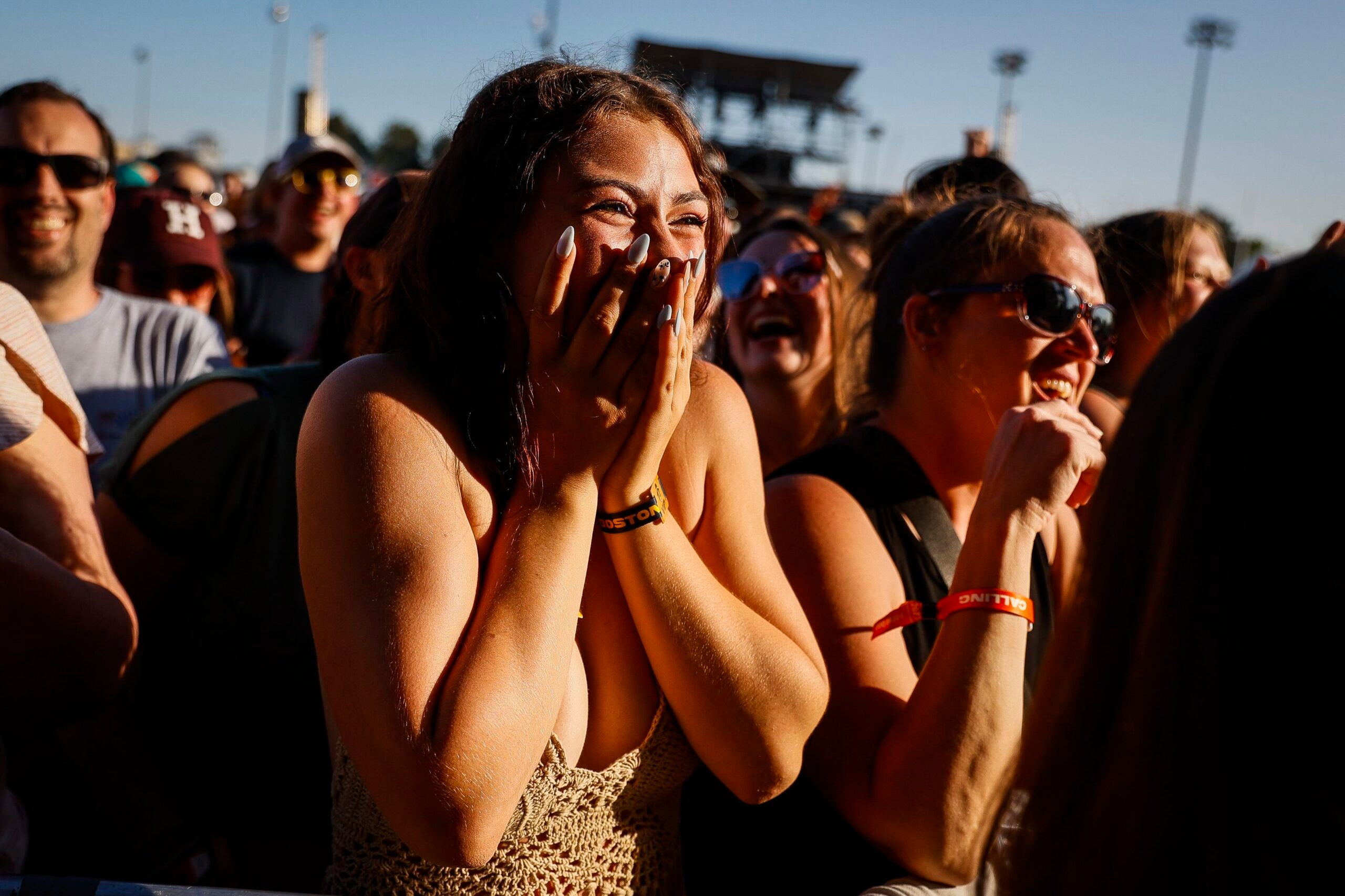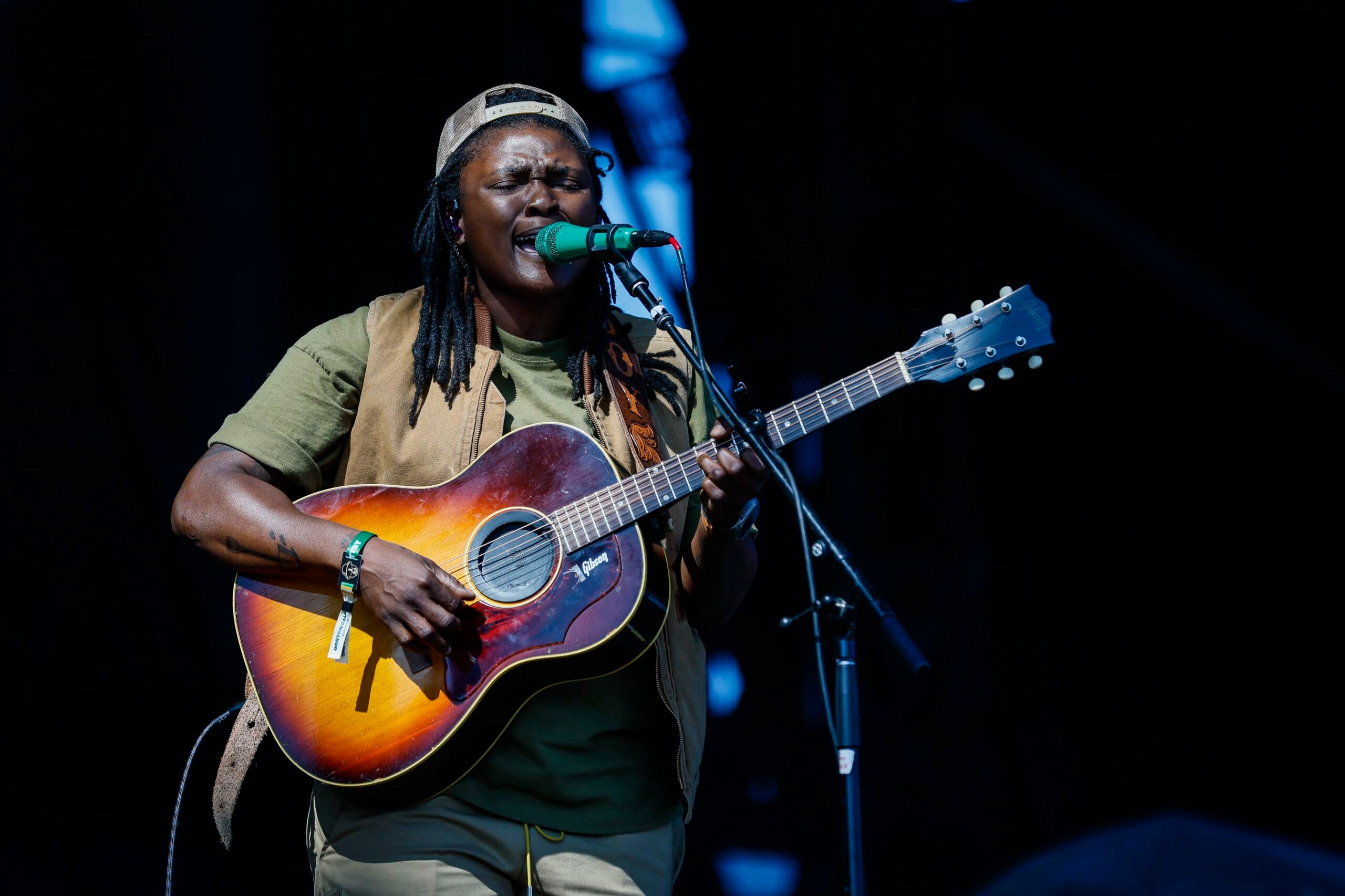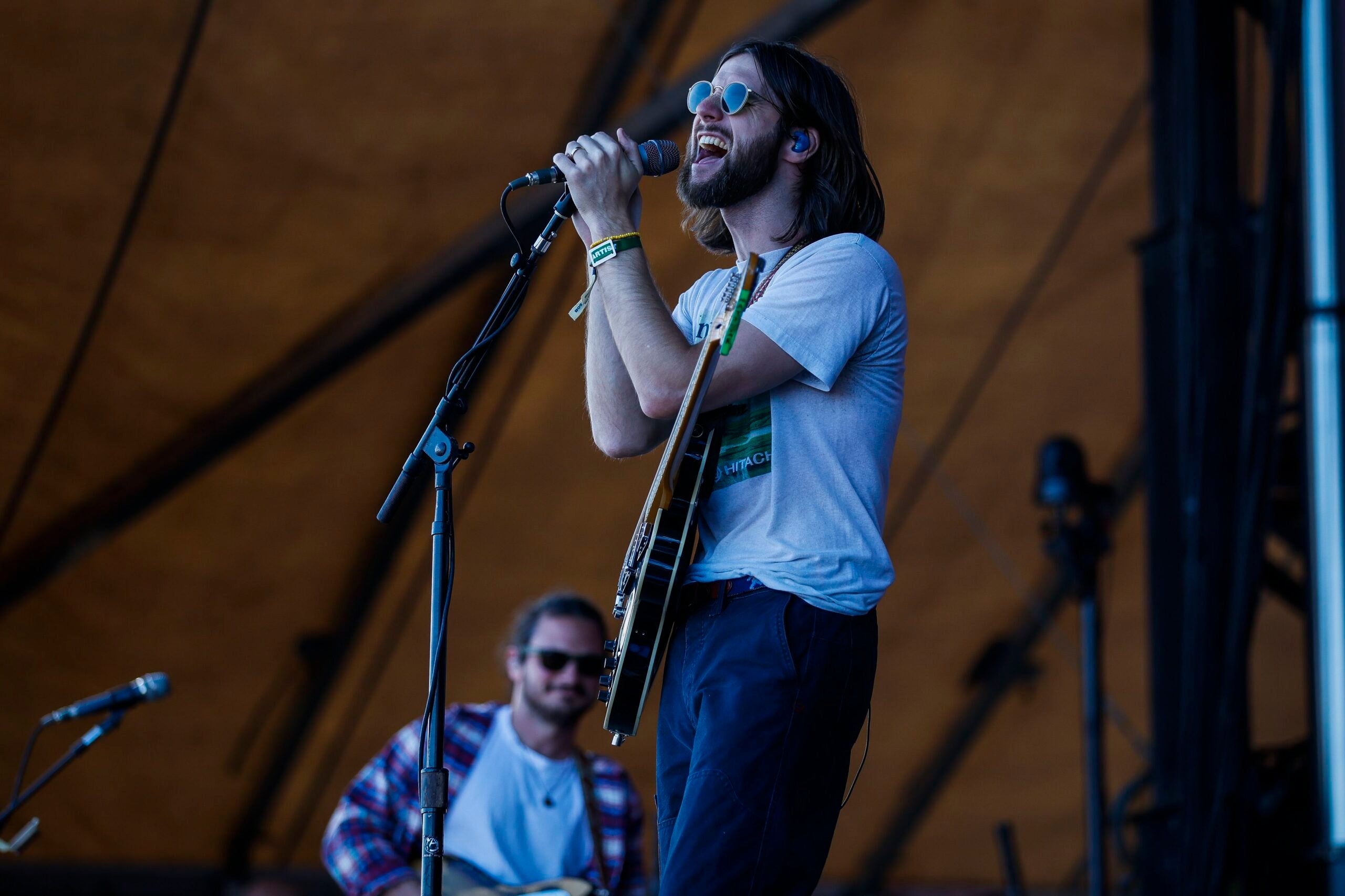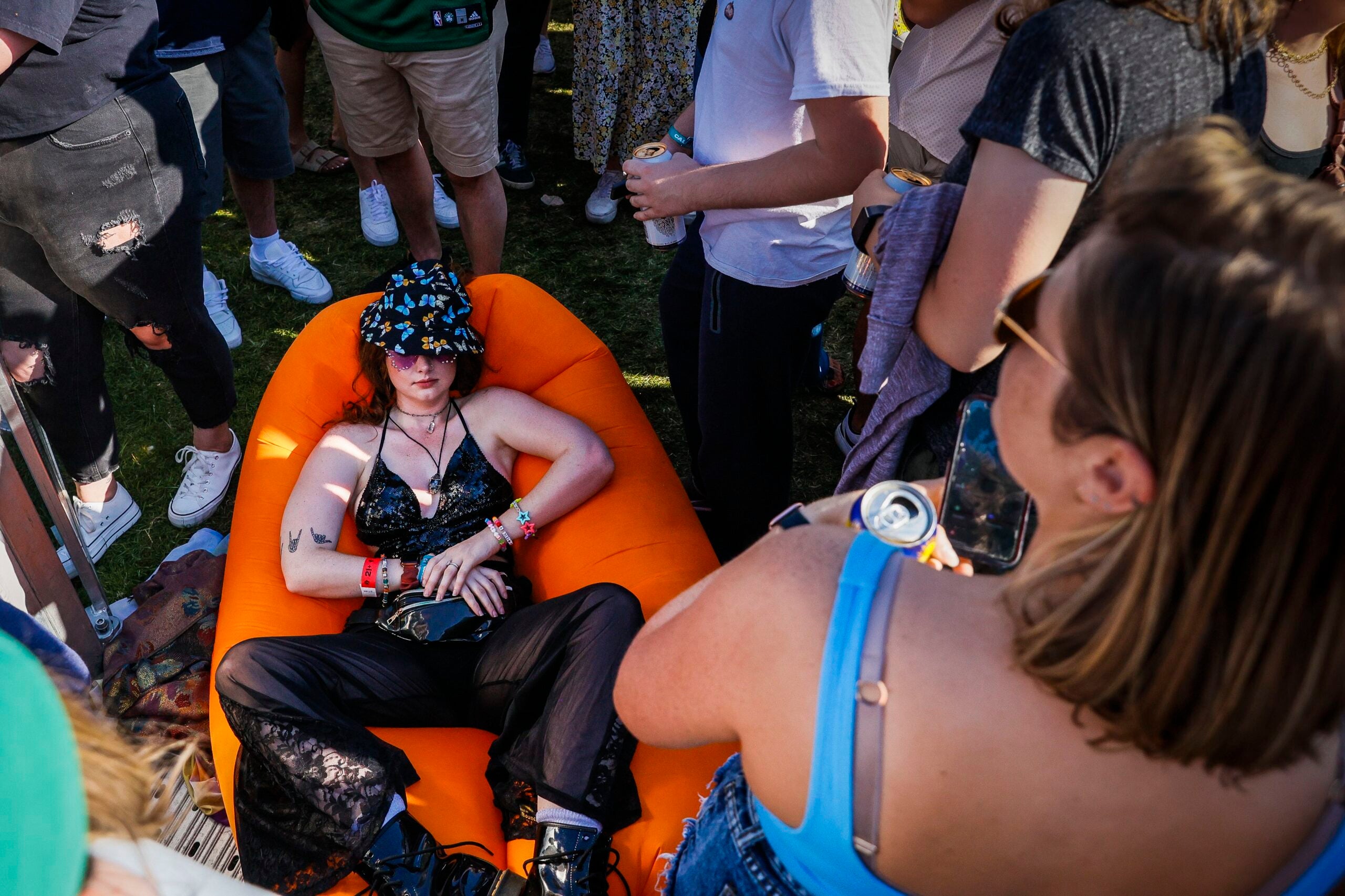 The Lumineers play longtime favorites to huge crowds with special guest Noah Kahan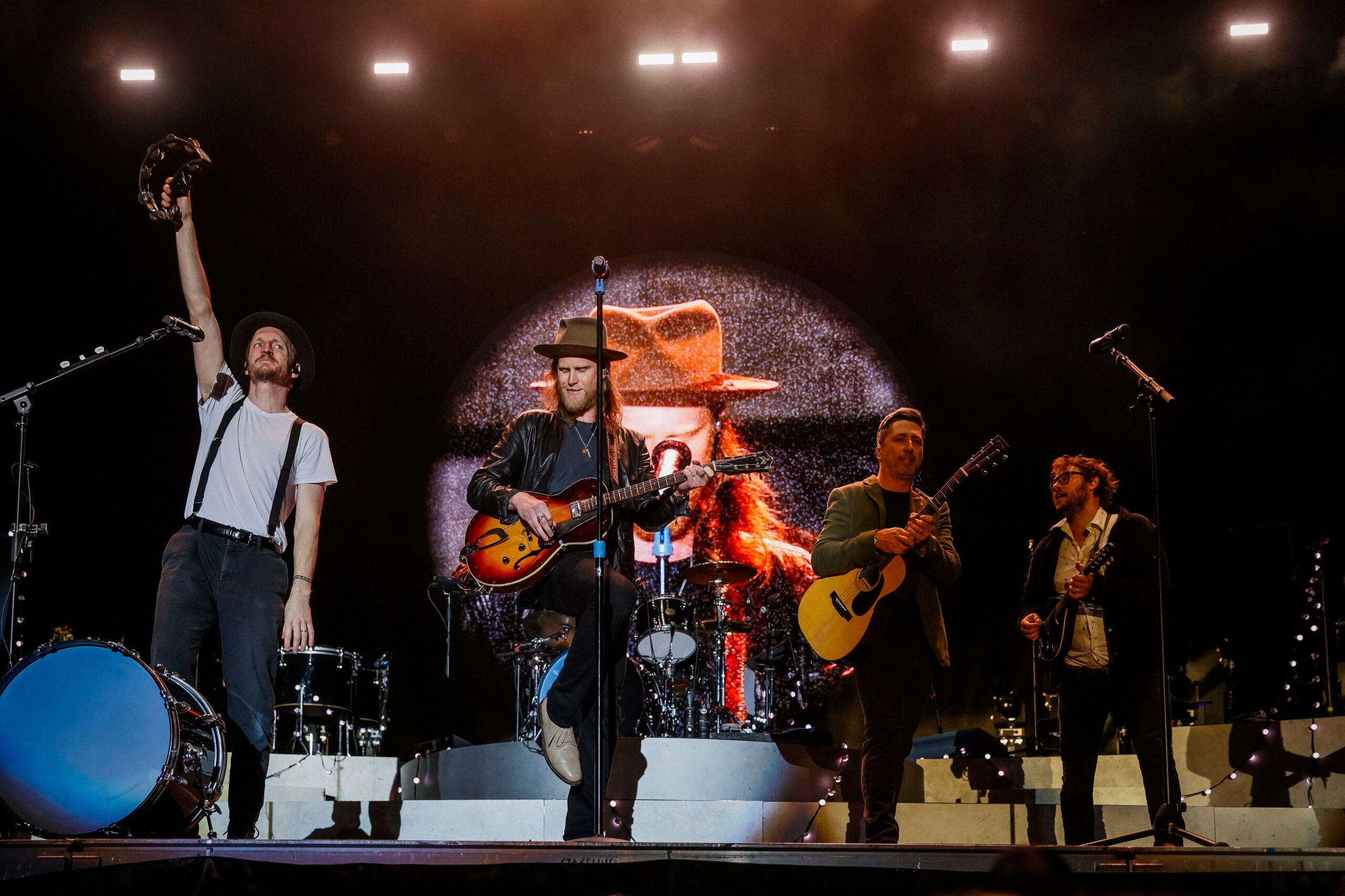 Sunday, 8 a.m.
The Lumineers, the headliners for the second day of Boston Calling, played their 9 p.m. set at the Green Stage Saturday to what looked like oceans of people. Oceans that were perfect for playing one of the band's popular songs "Dead Sea."
Although this folk-rock giant has been performing and growing for almost 20 years, lead vocalist Wesley Schulz said in an interview with The Boston Globe prior to the performance that headlining a festival keeps them sharp.
"Part of your job is to figure out a way to communicate to people who might have no interest in the set. It's like you're opening again for another band, because you essentially are playing amongst a lot of bands that day. So it's a lot of fans of the band and then casual people who walk by, just stop for a minute and might stay for the set and might leave pretty soon after. There's a different energy to it. I like it a lot. I think it keeps you sharp," he said.
And keep it sharp they did.
The set list featured several of the band's well-known hits, which the crowd sang word for word, including "Ophelia" and "Cleopatra." Schulz also led the crowd in a call and response of the lyrics, "I couldn't give you up" from their song "A.M. RADIO."
But what sent the crowd into an almost painful decibel of cheering was Noah Kahan, a previous performer, and New England favorite, walking on stage as a surprise vocal guest.
One internet user reacted to this surprise musical crossover with a meme on Twitter.
"Thank you so much for being here," said Schulz as the crowd erupted and began singing their next song.
Saturday
Noah Kahan is celebrated as a hometown hero at Boston Calling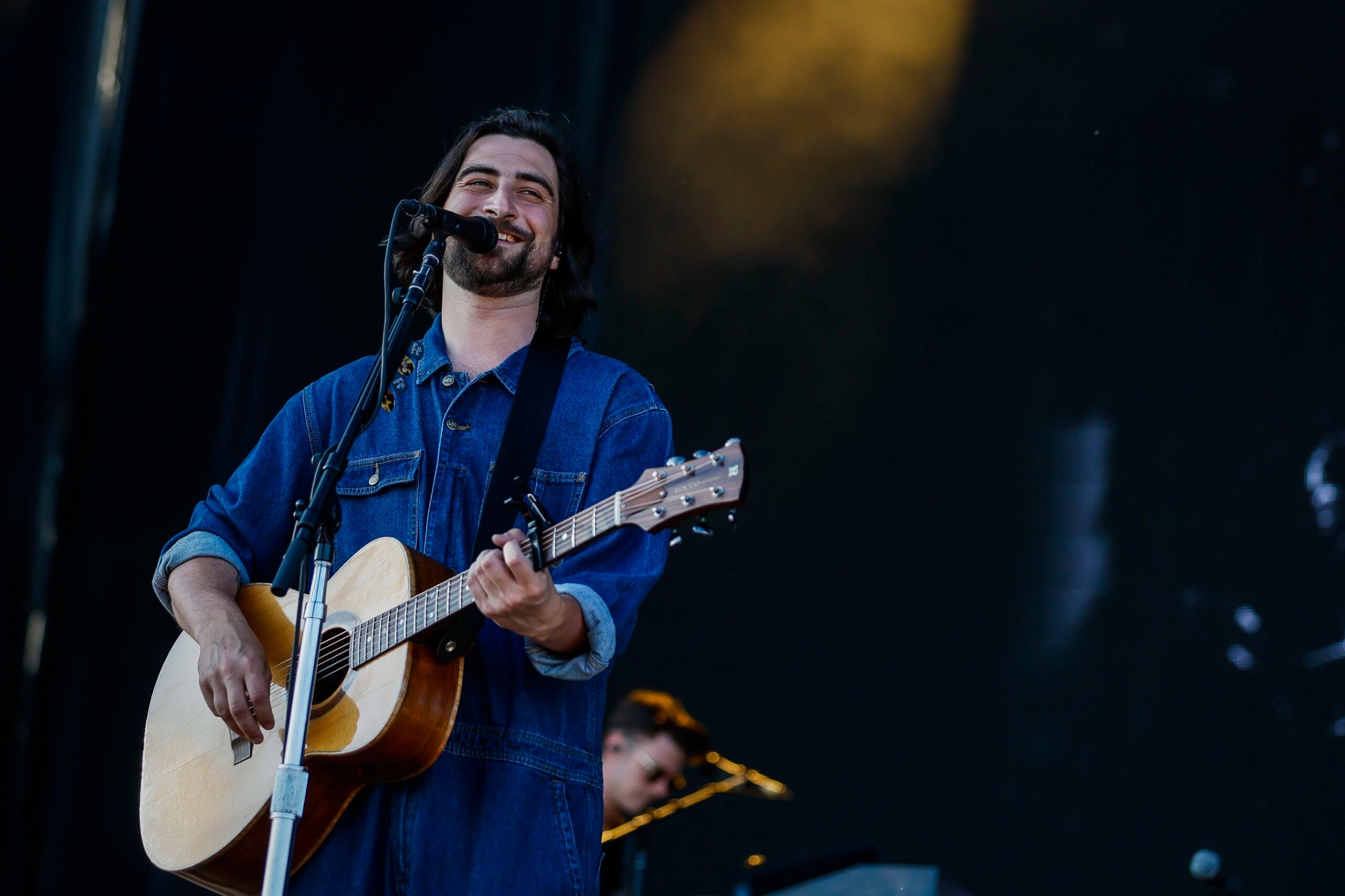 Saturday, 8:45 p.m.
Noah Kahan is a true New England local. His favorite spots include Lolita's and Paradise Rock Club. And his fans appreciate that about him.
"It's good to be home, Boston…Boston I love you so much," Kahan said at the beginning of his 6:05 p.m. set at the Green Stage. "I've dreamed of playing this festival since I learned how to play guitar."
Kahan presided over the main stage on the busiest day at Boston Calling 2023, with packed crowds at the Harvard Athletic Complex extending all the way back to the food tents.
In an interview before his set with Boston.com, Kahan expressed gratitude for his fans and how they've welcomed his music with open arms.
"The biggest validation you can have as an artist is seeing people interpret it, and find meaning in it, and find comfort in it like the way I did when I was growing up listening to music," Kahan said. "It's the biggest achievement ever and it feels like I could retire now and be happy."
Known for his lyrics like "I'm mean because I grew up in New England," Kahan, originally from Vermont, finds inspiration from the places where his life has taken place.
"I think you could spend your whole life writing about New England and not capture all of it," Kahan said. "I think it's big enough for me to write about it forever."
Katie Cole contributed reporting to this article.
Declan McKenna is keeping it fresh 10 years into his career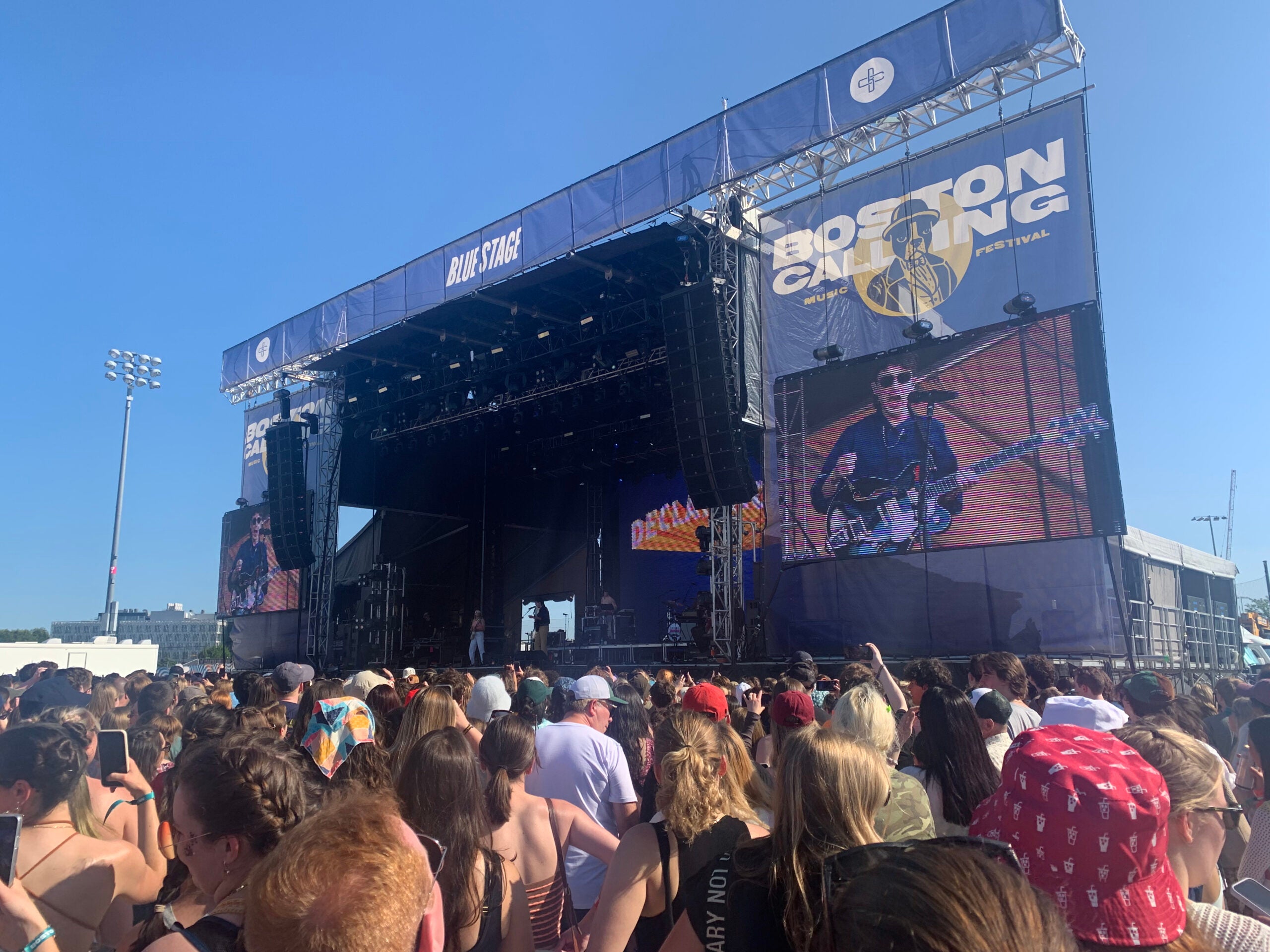 Saturday, 5 p.m.
Two songs into his set on the Blue Stage at 4:35 p.m., Declan McKenna made his U.K. roots apparent to the sweltering crowd.
"I hope everyone out there is wearing their suncream!" McKenna called out, to loud cheers.
McKenna may only be 24, but the Greater London native has been an indie pop music sensation for close to 10 years.
In an interview with Boston.com before his set at Boston Calling 2023, the singer-songwriter stressed the importance of exploring and changing his musical style to maintain creative equilibrium.
"There's a lot of figuring out how you keep it up, how you keep up the energy for creating music," McKenna said. "A lot of that has been down to just, over time, learning to go with the flow and go with what I enjoy at that point in time."
Sporting a yellow patterned button-down, a retro pair of shades, and an approachable, open attitude, McKenna is a seasoned pro at winning audiences over with their favorite songs while keeping his eyes and musical mind on the future.
And, to answer the burning questions from Bostonians everywhere, McKenna did drink a Dunkin' coffee during his time here.
For McKenna, the tea vs. coffee, U.K. vs. U.S. showdown, is more about predicting the general tenor of the coming day for him.
"I had this conversation recently, where it's like, 'Tea, you're going to have a nice chill, relaxed day,'" McKenna said. "If you start with a cup of coffee, you're going to have an intense day."
Q&A with artist Alisa Amador
A look back at Day 1 of Boston Calling 2023
Saturday, 12 p.m.
See photos from Day 1 of Boston Calling 2023
Saturday, 10 a.m.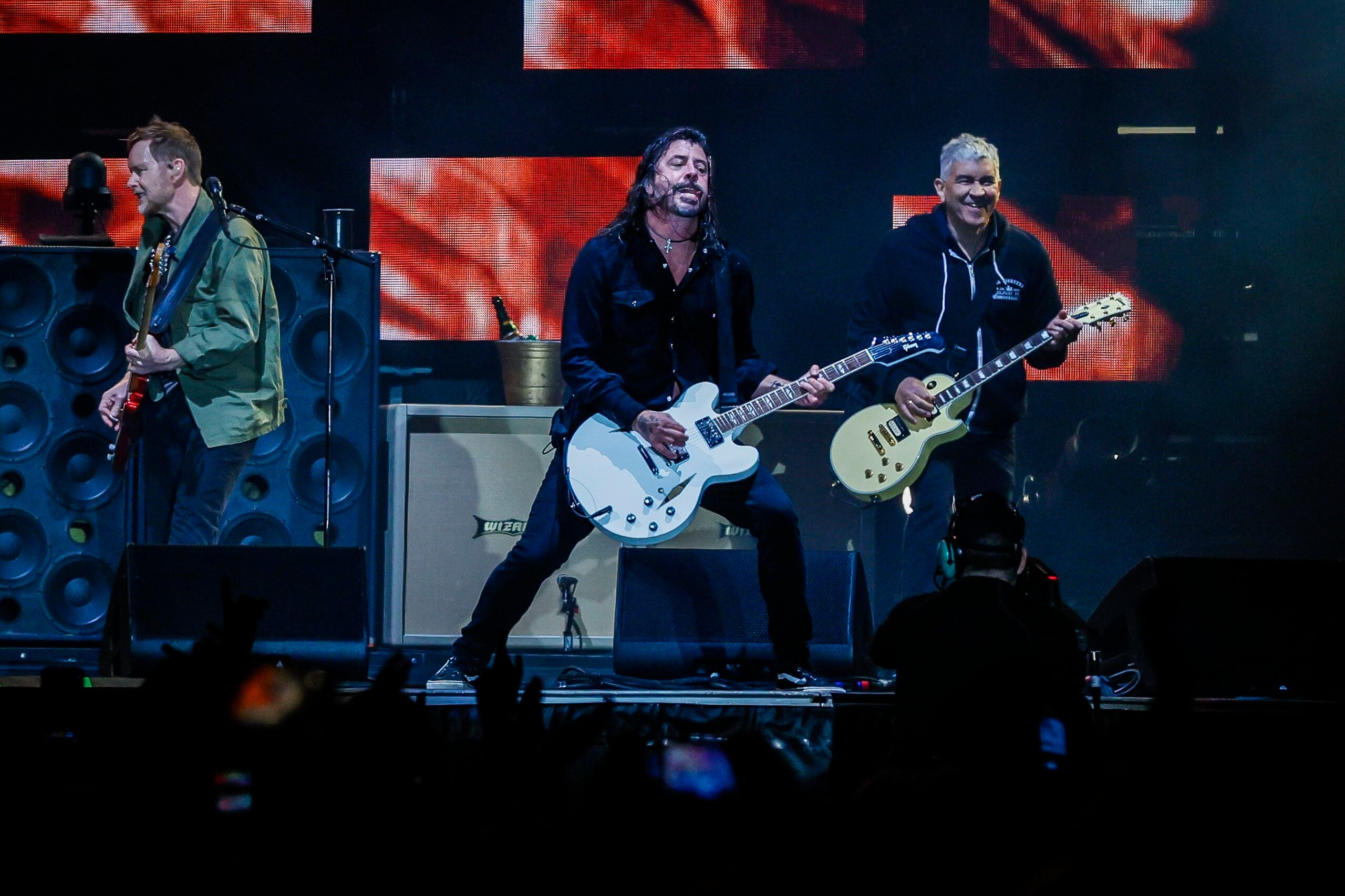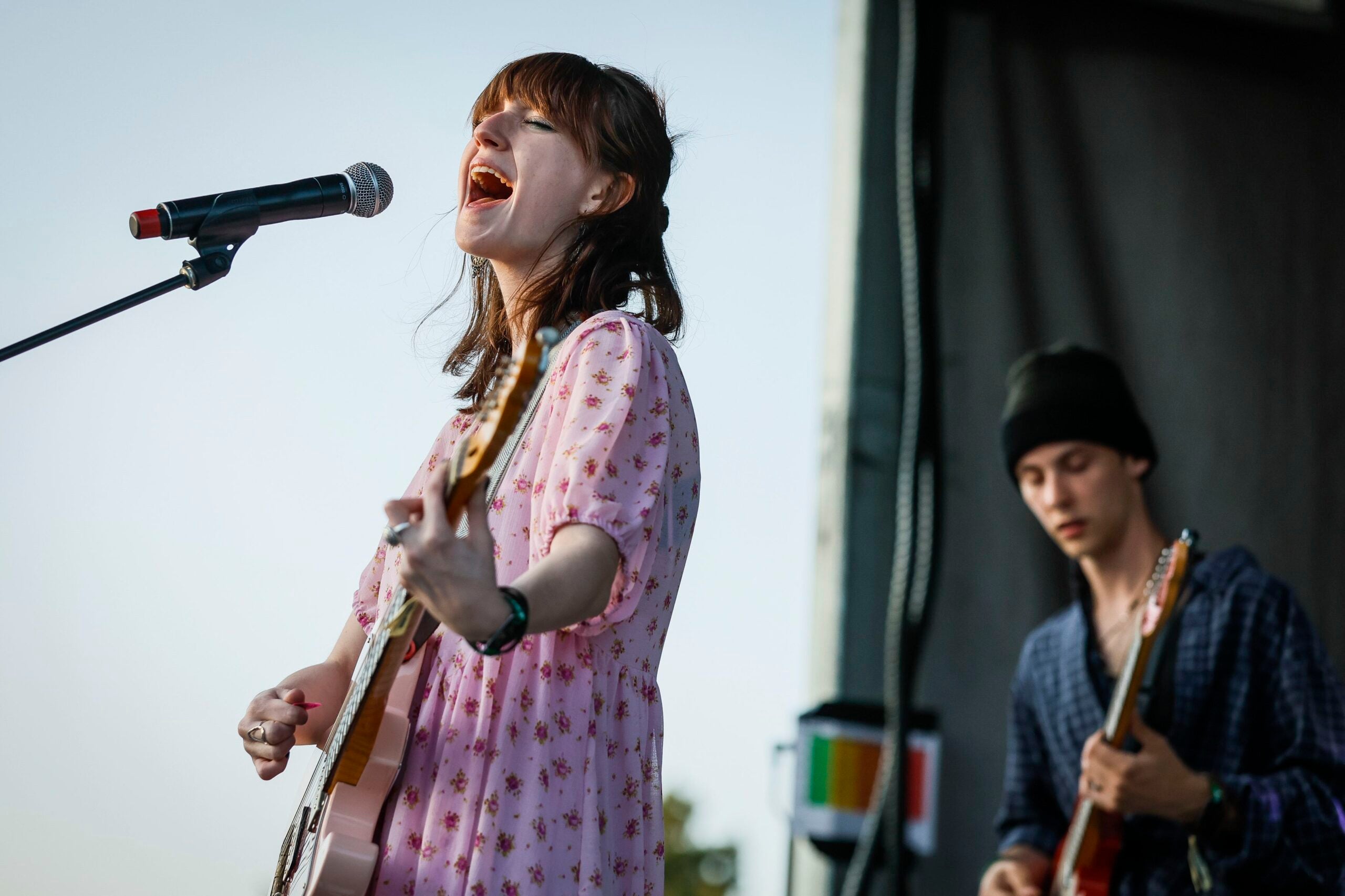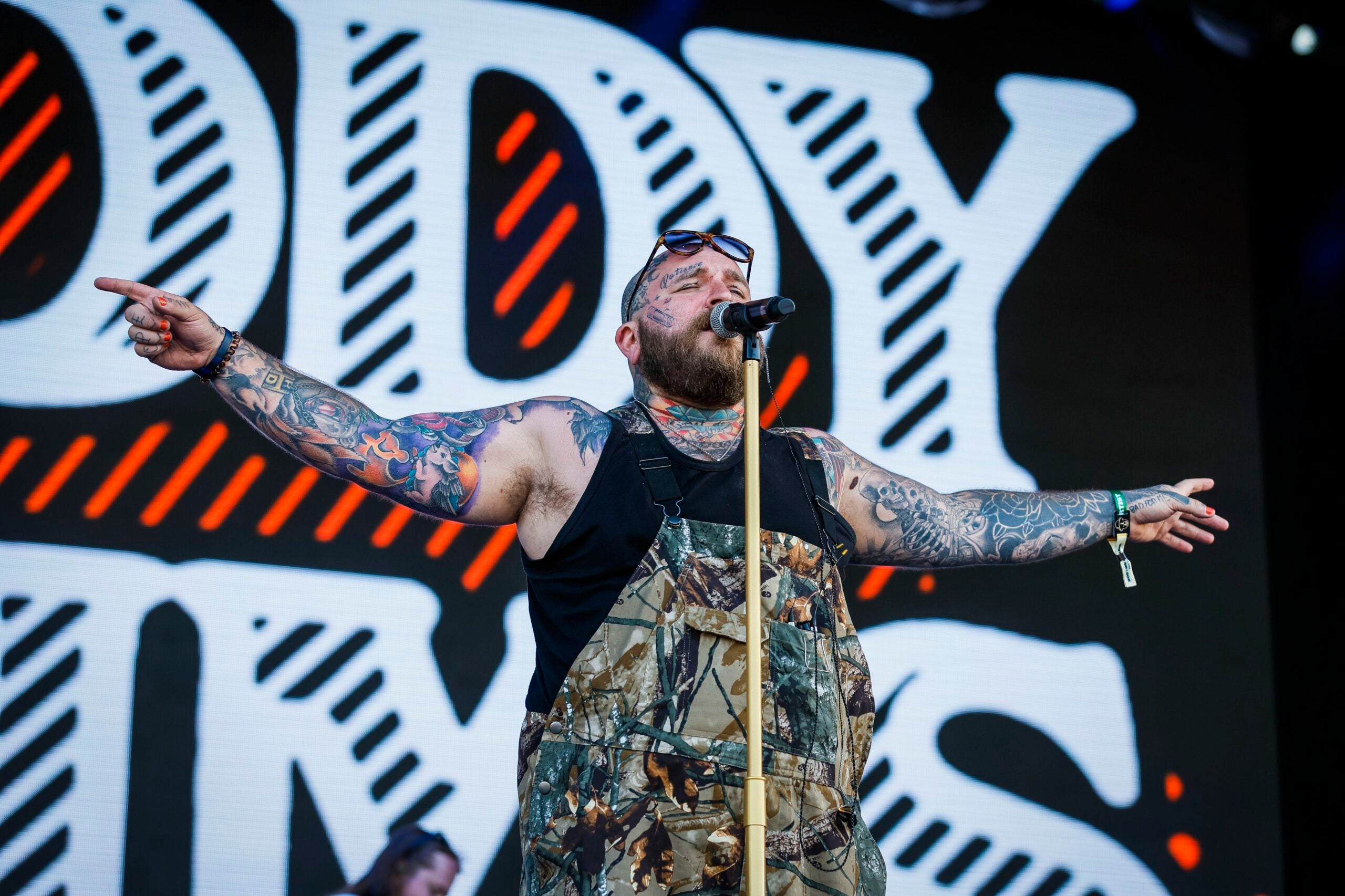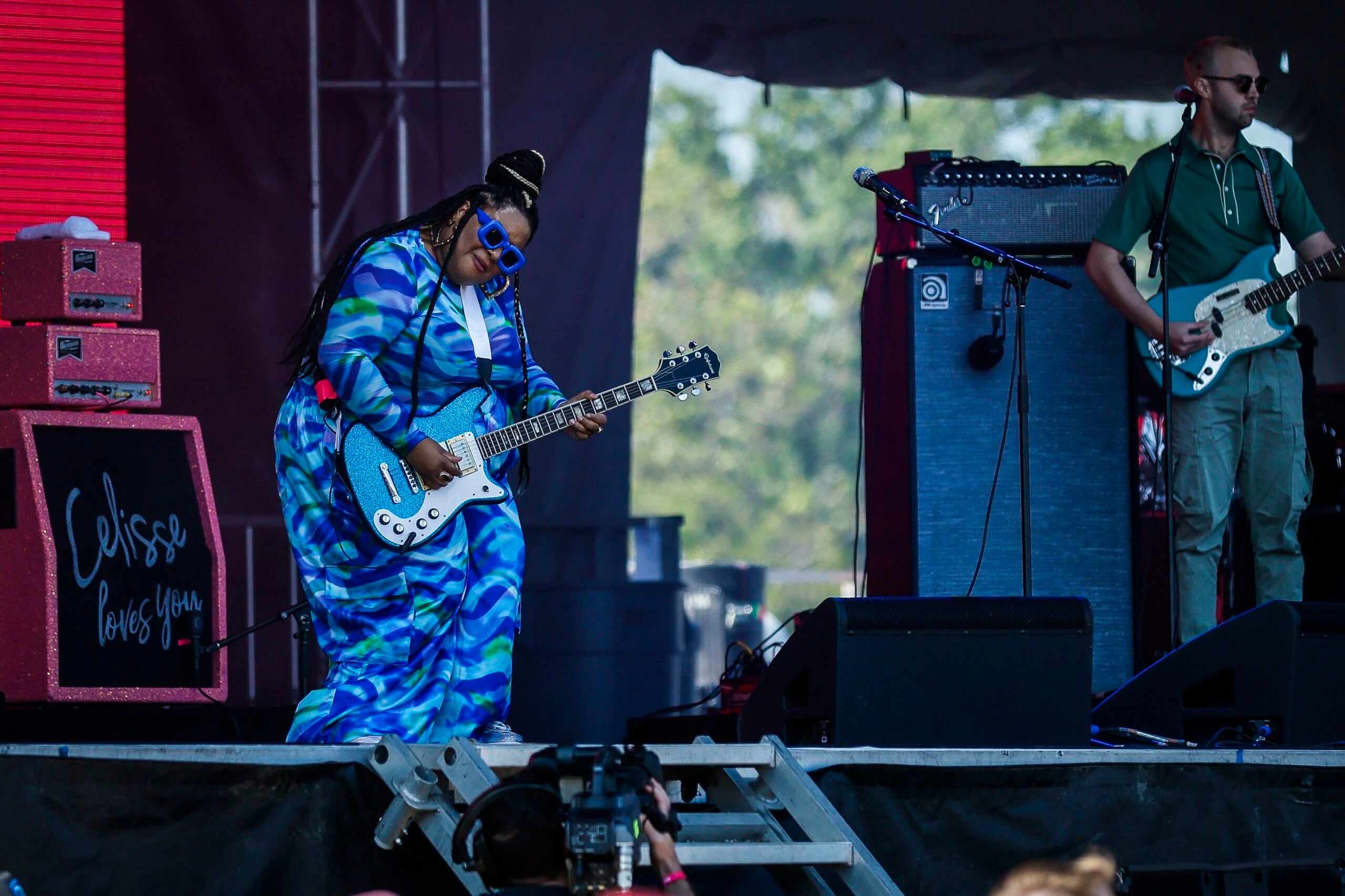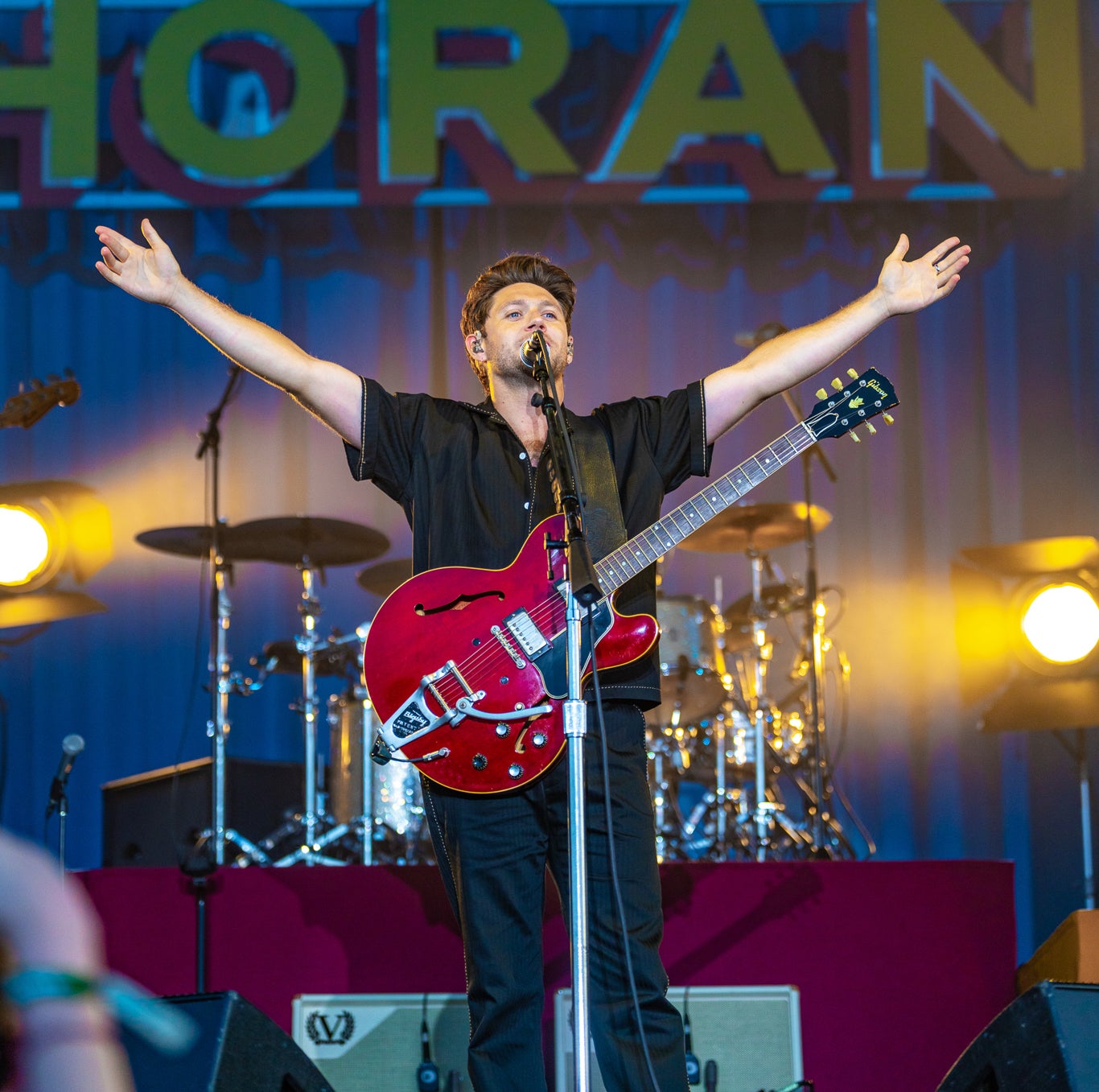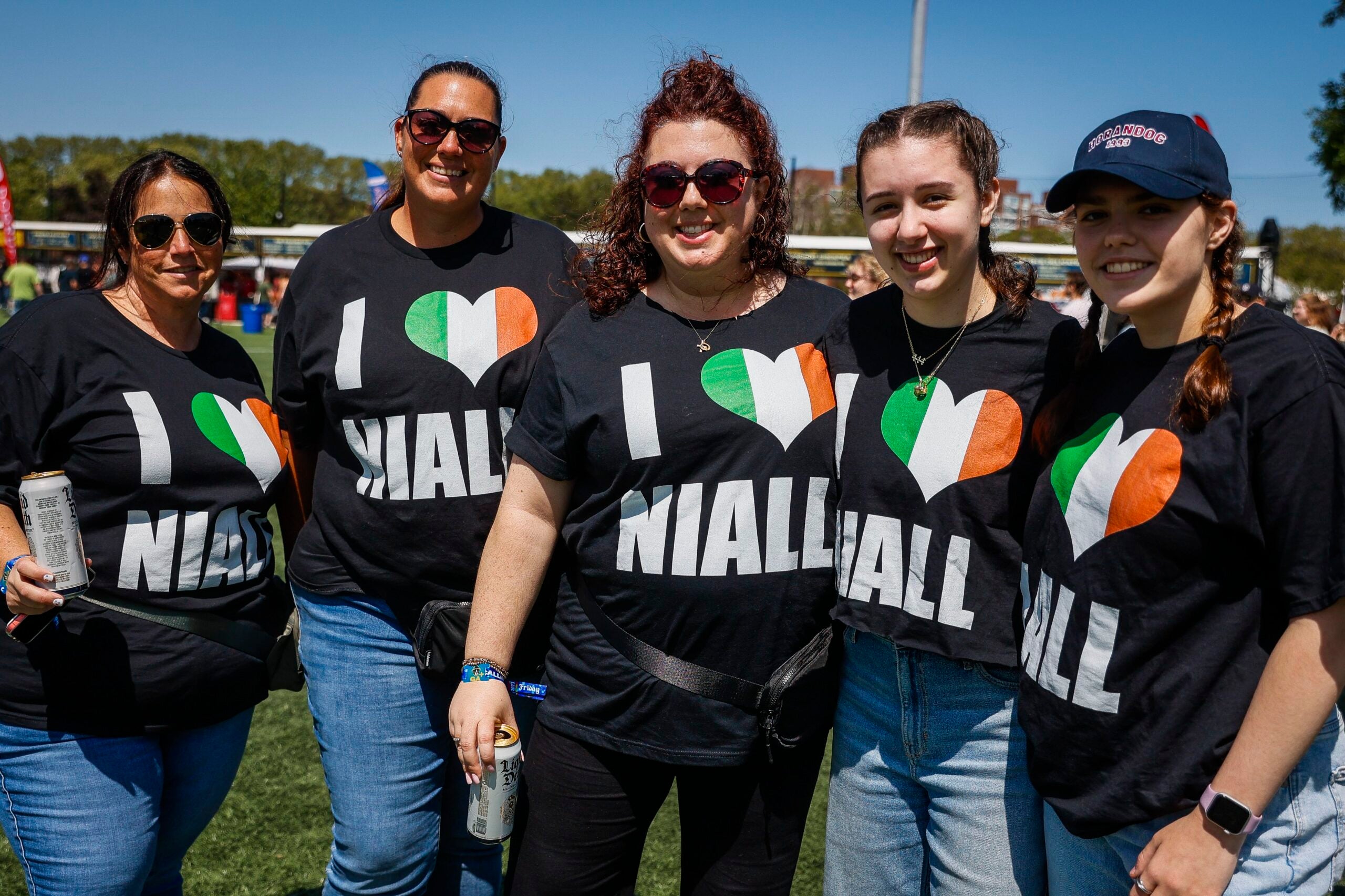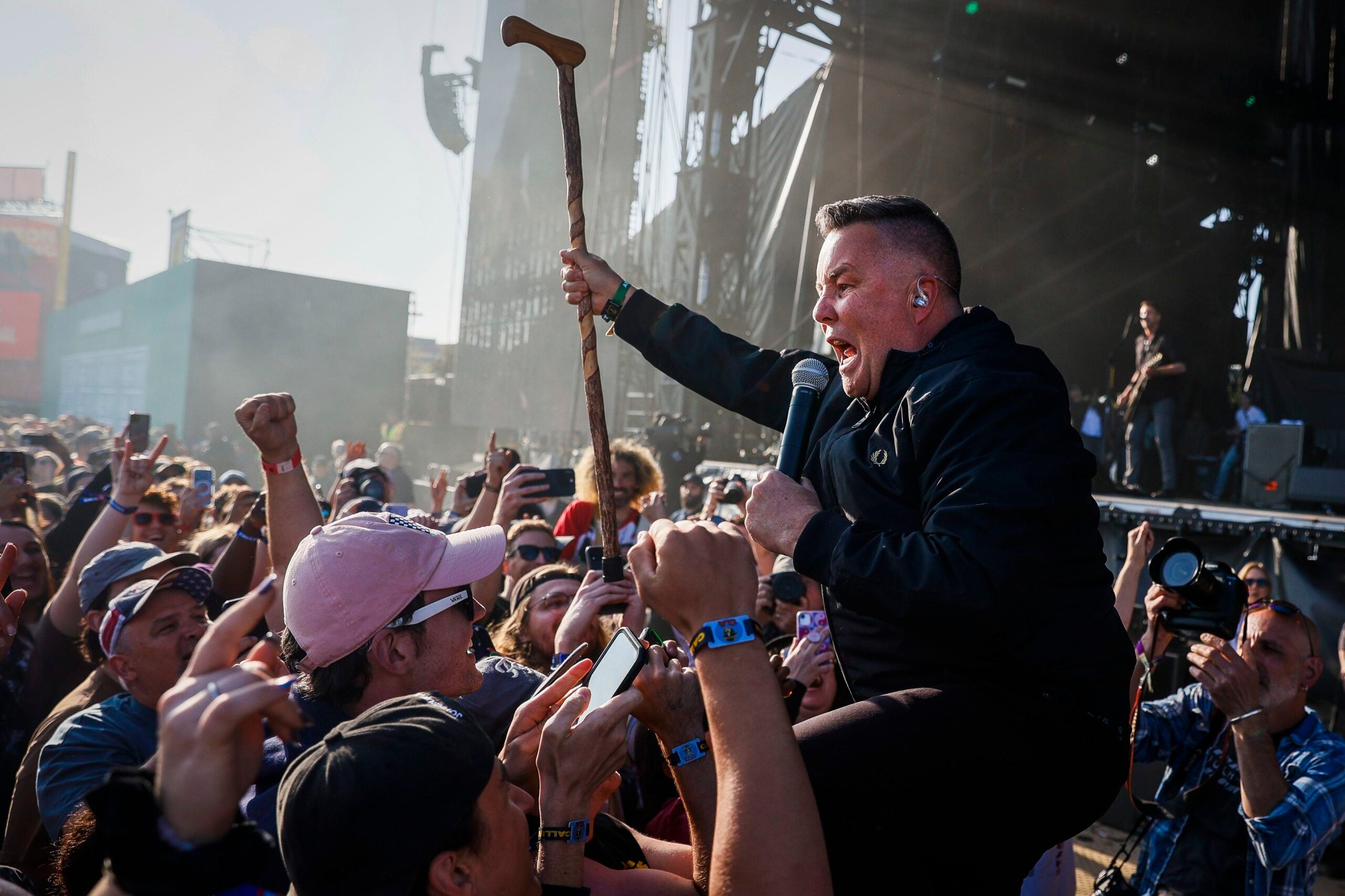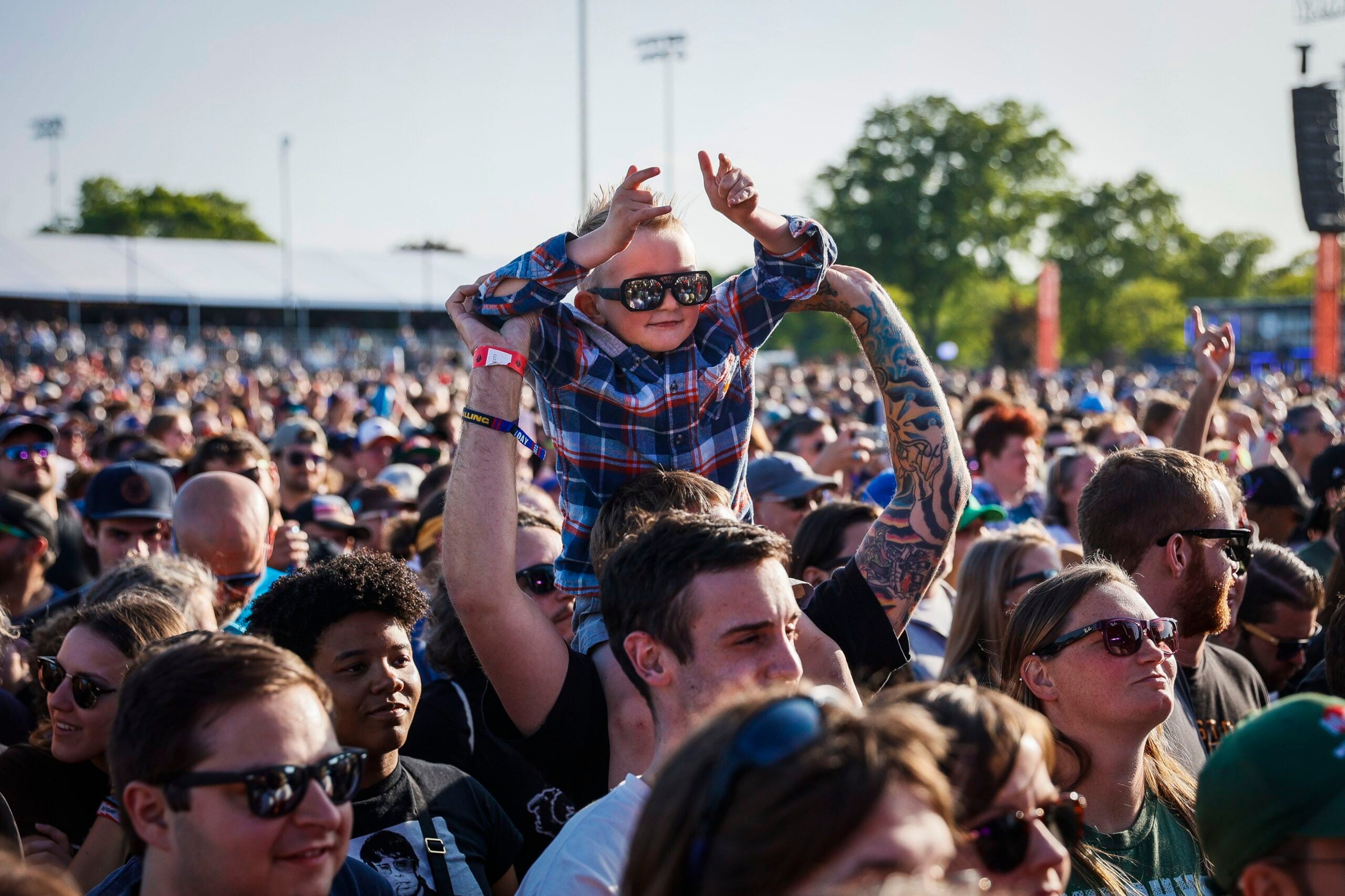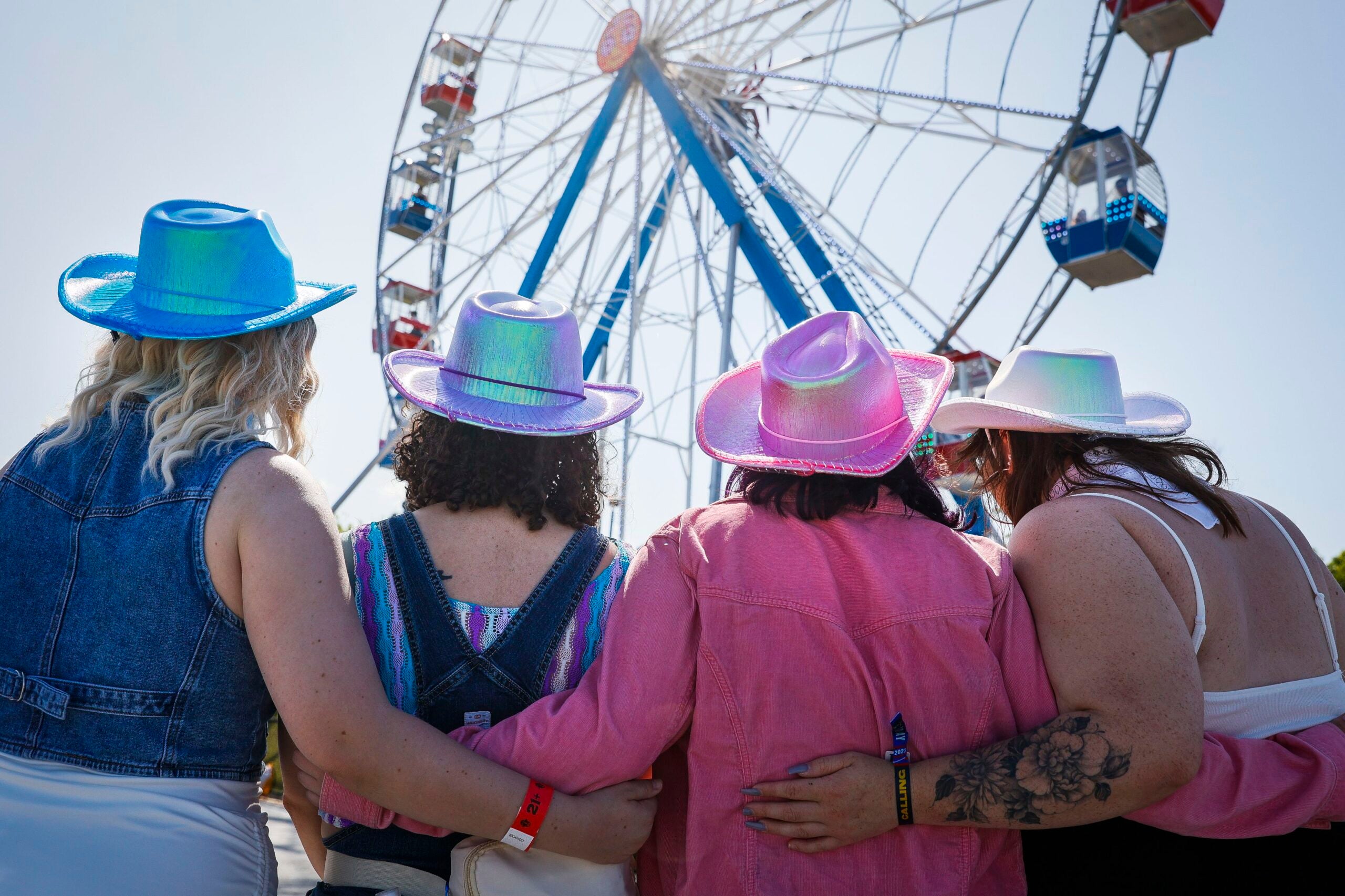 Friday
Foo Fighters mourn Taylor Hawkins, welcome his son Shane on drums at Boston Calling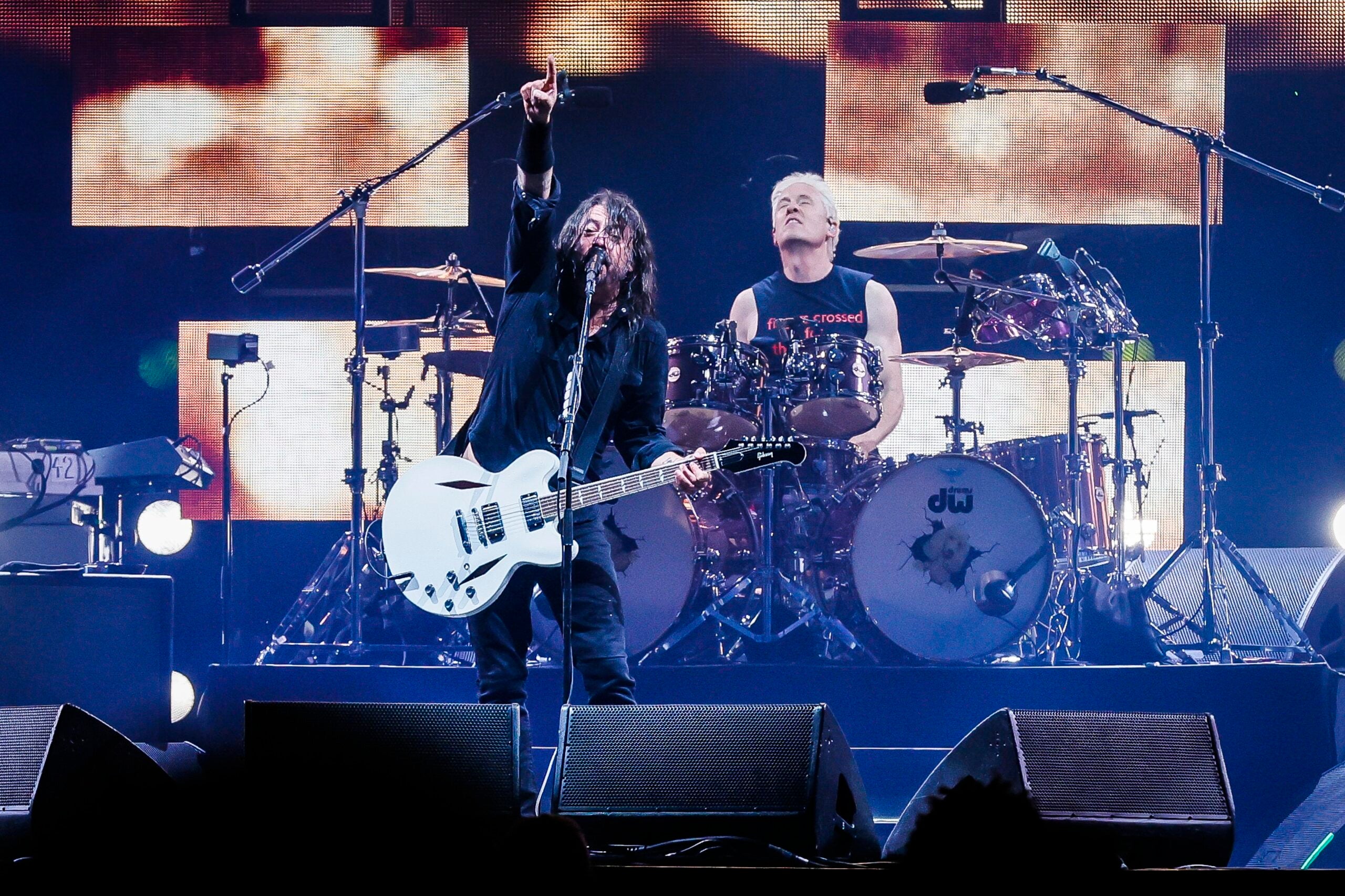 Friday, 11 p.m.
It was a family affair for Foo Fighters at Boston Calling 2023 Friday night.
The band was originally scheduled to perform at Boston Calling 2022, but were forced to back out after the death of drummer Taylor Hawkins in March 2022. In between blistering, triumphant songs like "Monkey Wrench," "Learn to Fly," and "All My Life," frontman Dave Grohl was somber and introspective when addressing the crowd.
"Our band is truly like a family," Grohl told the audience. "Because we've been together so long, we truly love each other. Tonight, all of our families are here. And we have to do this together."
Grohl then performed a stripped-down version of "Cold Day in the Sun" in honor of his dearly departed bandmate.
"I'm going to do it for Taylor's family," Grohl said. "And I want to do it for Taylor. Because we used to sing this one together."
Members of the Foo family weren't confined to the audience: Grohl brought his daughter, Violet, on stage to sing a couple of songs, and later he welcomed Shane Hawkins, the son of late Foo Fighters drummer Taylor Hawkins to sit in on the drums.
"How about we do a song with one of my favorite drummers in the world?" Grohl said, before Hawkins picked up the sticks for "I'll Stick Around."
Shane Hawkins has joined Foo Fighters on stage a small handful of times before, including a tribute performance shortly after his father passed away in March of last year.
Watch video of Foo Fighters performing "I'll Stick Around" with Shane Hawkins on drums below.
Dropkick Murphys say 'Yeah Yeah Yeah' to last-minute performance
Friday, 8 p.m.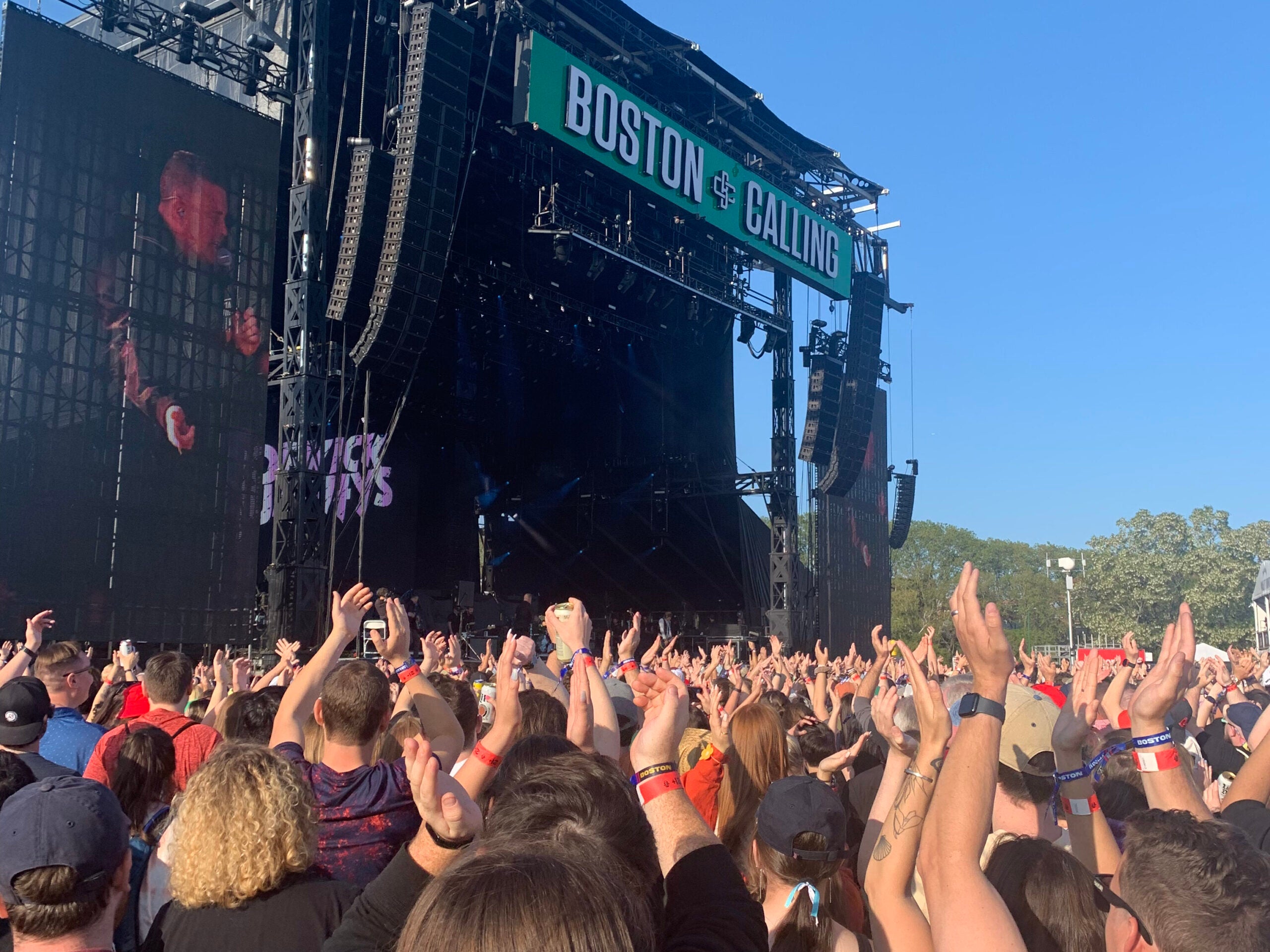 During the first break in their Boston Calling performance Friday evening, Dropkick Murphys frontman Ken Casey addressed the elephant in the room.
"The Yeah Yeah Yeahs said 'No, no, no," Casey joked. "We could never say no."
A little over 24 hours after Yeah Yeah Yeahs were forced to back out of Boston Calling 2023 due to illness, the Quincy-bred Irish punk band ran through 50 minutes of their biggest hits in their first-ever performance at the Boston music festival.
Given the short lead time, there were a shocking number of festival-goers wearing Dropkick Murphys T-shirts in the crowd, and several mosh pits formed during songs like "Rose Tattoo" and "Cadillac, Cadillac."
Casey alluded to the fact that Boston Calling's exclusivity contract conflicted with the group's annual St. Patrick's Day concert. But thanks to the sudden need for a fill-in, the group was ready and waiting.
"We're just gonna block off this weekend every year and hope someone gets sick," Casey joked, before adding that he hoped "everyone was all right" in the Yeah Yeah Yeahs camp.
The group saved the best for last, with the pit peaking in intensity for "Skinhead on the MBTA" before everyone pulled out their phones to capture the first few lines of "I'm Shipping Up to Boston."
Talk's Blue Stage set brings back classic rock 'n' roll hijinks…and rock paper scissors
Friday, 7 p.m.
Nicholas Durocher, known professionally in the music industry as Talk, performed in the 4:35 p.m. slot on the Blue Stage and brought some old school rock 'n' roll attitude alongside a cover of Bon Jovi's "Wanted Dead or Alive."
Durocher frequently called out a group of his fans near the front row as he belted out some of the songs which have garnered him over 1.5 million monthly listeners on Spotify.
His rock 'n' roll theatrics included launching half-full water bottles into the crowd and playing an impromptu game of rock, paper, scissors with someone holding up a "rock, paper, scissors for a pick?" sign.
After their set ended Durocher came back out to personally hand the pick to the audience member, saying, "I always repay my debts."
Boston's hottest nightclub is the Dunkin' Rewards Lounge at Boston Calling
Friday, 5 p.m.
Big festivals like Boston Calling mean big brand activations, as companies attempt to woo young audiences in between sets with free swag.
The early winner of the Boston Calling brand battle was Dunkin', who attracted lines as early as 2:30 p.m. for its Dunkin' Rewards Lounge.
As visitors stepped into a world of pink and orange, the local company served up four types of free iced coffee and bags of Munchkins. Fans snapped photos beneath a glowing neon sign, and Dunkin' Rewards members were granted access to a rooftop lounge adorned with disco balls.
Outside, an orange Boston Calling bus and a doughnut-shaped swing provided even more photo ops.
Zolita energizes crowd at Boston Calling 2023 with representation and charisma
Friday, 3:30 p.m.
Zolita, whose 2:15 p.m. set at Boston Calling 2023 kicked off the weekend's lineup at the Blue Stage, went viral in 2020 for her music video for the song "Explosion."
Three years later, Zolita spoke to an energized crowd of colorful claw-clip-wearing fans about the importance of LGBTQ representation in music.
Her setlist, including songs such as "Ashley" — which she tenderly dedicated to her girlfriend — was peppered with introspective questions and encouragement for the crowd.
The singer spoke about listening to love songs written by men about women, which could then be covered by female singers.
"And when they wouldn't change the pronouns, it meant so much to me," she said to the crowd.
To emphasize her point, Zolita tweaked her cover of Carrie Underwood's "Before He Cheats" to "Before She Cheats," earning big cheers from the crowd.
Everything you need to know for Boston Calling 2023
1 p.m., Friday
To kick the weekend off, we're compiling a quick guide to some of the most frequently asked questions and important information about Boston Calling 2023.
Who are some of the top bands and artists at Boston Calling 2023?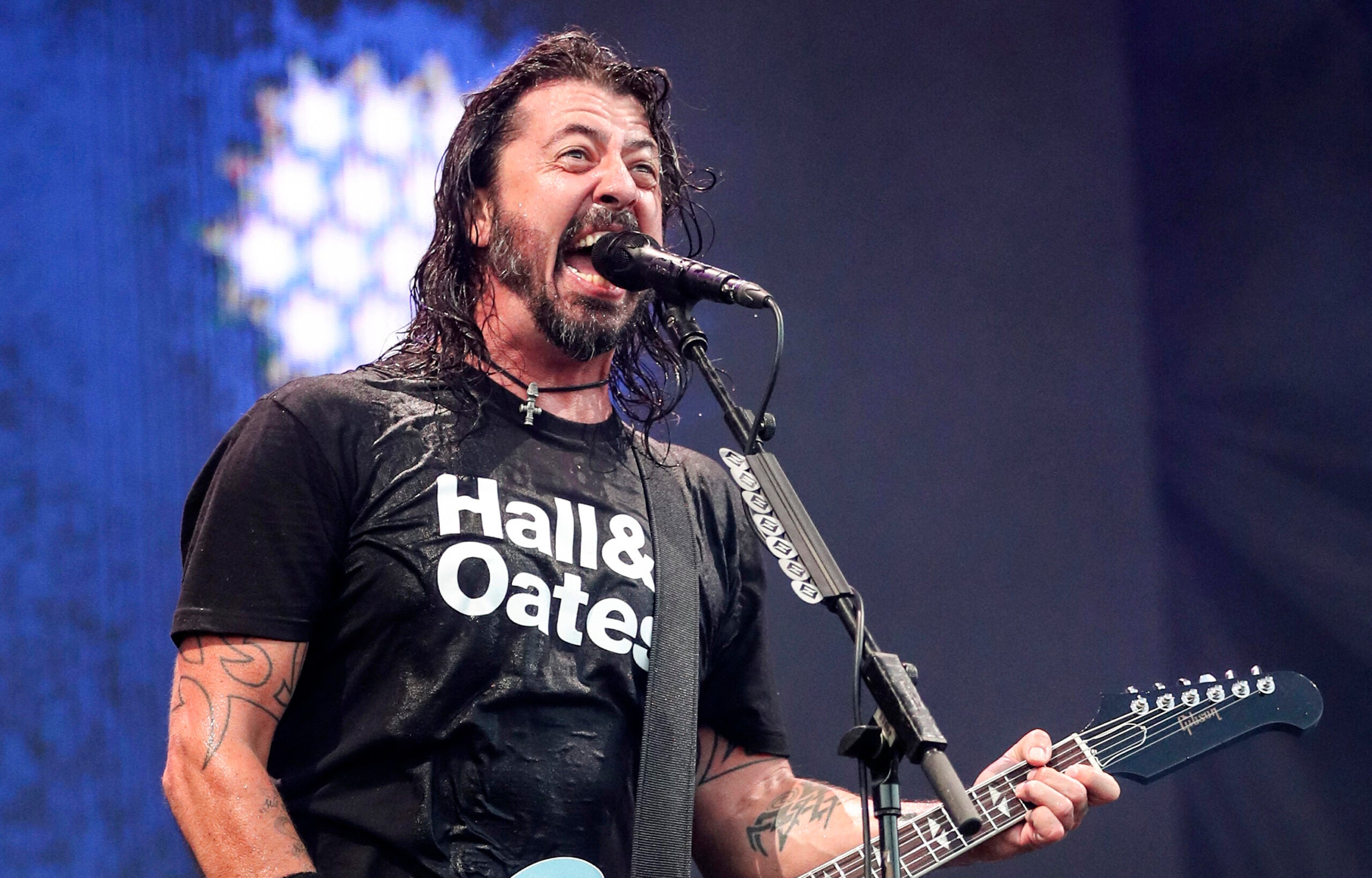 There's an emphasis on rock at Boston Calling 2023 this year, with all three headliners falling somewhere on the rock spectrum. Alternative rockers Foo Fighters top the bill on Friday, while folk-rock group The Lumineers and alt-indie rockers Paramore will headline Saturday and Sunday, respectively.
Besides the headliners, top-billed performers include former One Directioner Niall Horan, '90s indie rock icon Alanis Morrissette, psychedelic rock group Flaming Lips performing the entirety of hit concept album "Yoshimi Battles the Pink Robots," and experimental Aussie rock group King Gizzard & The Lizard Wizard, who had to bow out of Boston Calling 2022 at the last minute due to COVID-19.
Speaking of last minute-cancellations due to illness, unfortunately indie rock group Yeah Yeah Yeahs will no longer be appearing at the festival, with Boston-bred rockers Dropkick Murphys replacing them in Friday's lineup.
Who are some of the local bands and artists at Boston Calling 2023?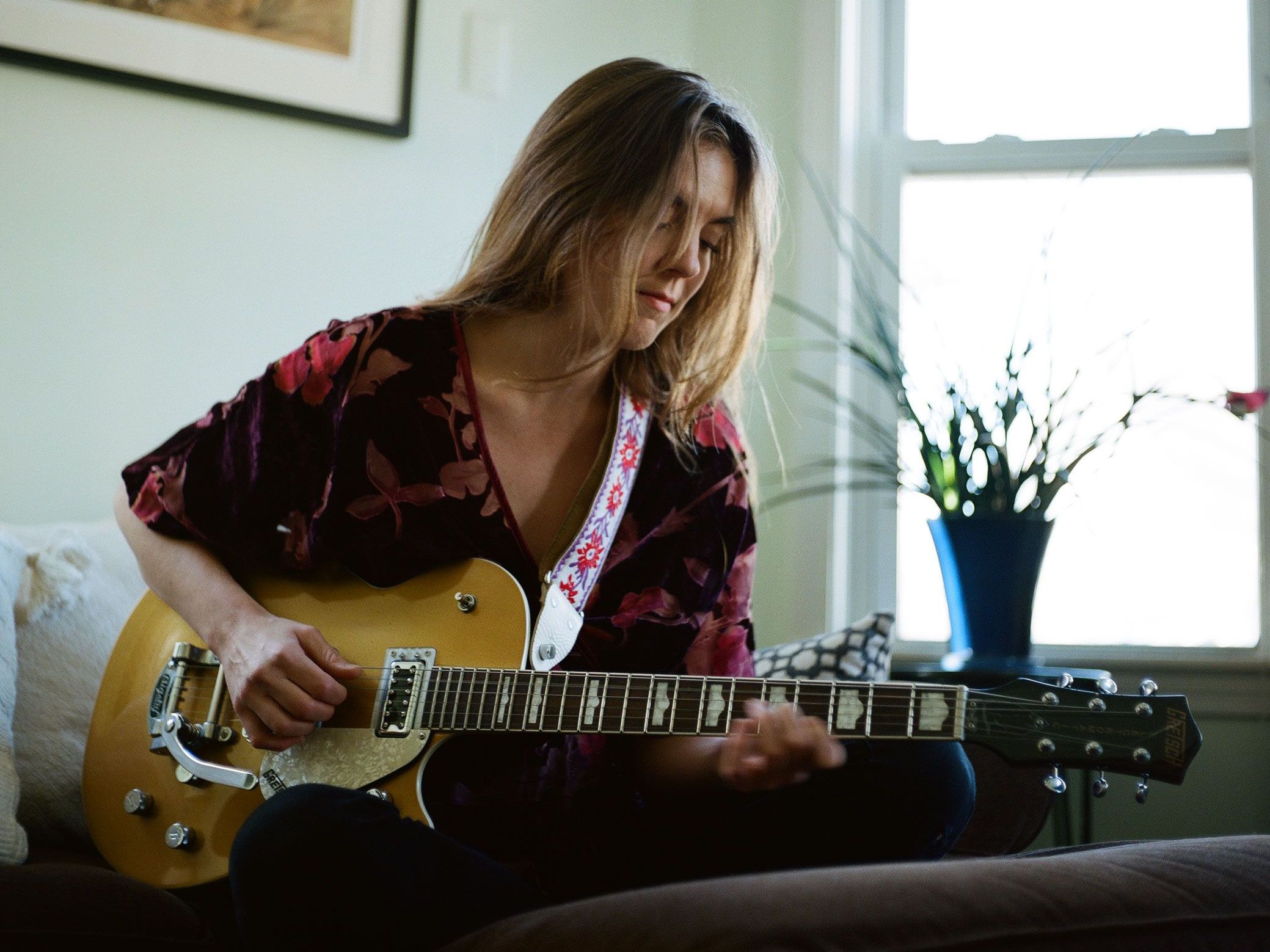 Boston Calling 2023 has another strong lineup of local artists, with 20 having ties to New England. The majority of them will play on the Tivoli Audio Orange Stage, but you'll find them on all four stages throughout the weekend.
Retro-rock group Coral Moons and singer-songwriter Ali McGuirk (whose set was bumped last year due to weather delays) will return to the festival this year. Joining them is femme queer punk trio Sorry Mom, hip-hop artist and rapper Brandie Blaze, and Americana musical act Workman Song.
For a full rundown of local artists at the festival and when they'll be performing, check out our comprehensive guide to New England-based artists at Boston Calling 2023.
What should I eat or drink while at Boston Calling 2023?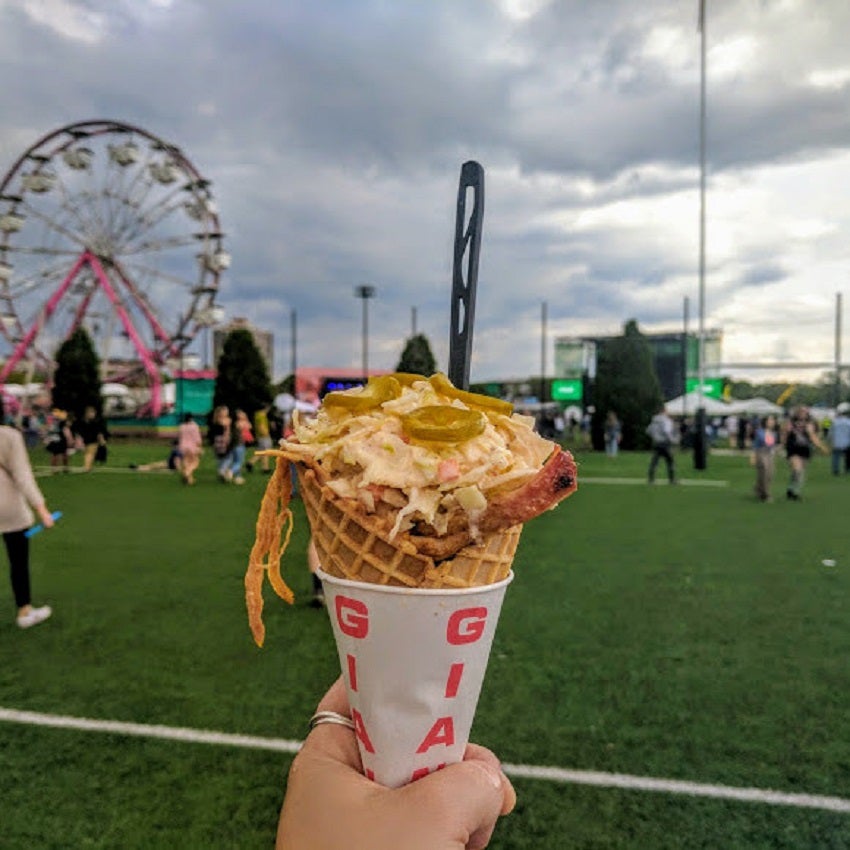 As is typically the case, Boston Calling 2023 has assembled an enviable lineup of food and drink options, highlighting some of the best local restaurants across a variety of cuisines.
Making their debut at the festival will be 10 new vendors, including dessert options from Blackbird Doughnuts and Flour Bakery and Cafe; comfort food from Lily P's Fried Chicken and The Broadway; and tacos from El Jefe's Taqueria.
Among the returning options from prior festivals worth checking out are delicatessen Mamaleh's, offering latke fries topped with pastrami, Swiss cheese and Russian dressing; healthy restaurant Farmacy Café, selling rice and salad bowls as well as its not-so-healthy "naughty" waffles; and Andy Husbands' Smoke Shop BBQ, serving the highly portable (and highly delicious) Ultimate BBQ Cone, filled with pimento mac and cheese, pit beans, burnt ends, coleslaw, and pickled jalapeños.
For a full list of vendors and more info on each of them, check out our comprehensive Boston Calling 2023 food and drink guide.
What items can and can't be taken through security at Boston Calling 2023?
Even though Boston Calling is an outdoor festival, zero cigarettes, cigars, lighters, or tobacco of any kind will be allowed through security. Organizers say the festival is a nonsmoking event in order to minimize damage to Harvard's Astroturf fields. And while marijuana use may be legal in a private residence in Massachusetts, it will not be permitted at Boston Calling.
The Boston Calling bag policy has two different size limits, depending on whether the bag is clear or not. If it isn't clear, the size limit is 6×9 inches — about the size of a small clutch purse or fanny pack. If the bag is clear, the maximum size is 12x6x12 inches. Bags with multiple pockets are prohibited. Hydration packs (like a Camelbak) do not have to be clear, but must be emptied of all liquids before entry.
Other banned items include vape pens, illegal substances, professional cameras and recording devices, squirt guns and spray bottles, laser pointers, chairs, strollers, picnic blankets, and umbrellas.
For a full list of prohibited items, check out the Boston Calling website.
What are the Boston Calling 2023 set times?
The easiest way to keep track of set times and the artists performing at Boston Calling 2023 is via the festival's app, which will push any last-minute changes directly to your phone. You can also check out the Boston Calling 2023 interactive lineup on the festival's website.
As of Friday, here is the full list of artists performing at Boston Calling 2023, along with the set times and stages for each performance.
Friday, May 26
Foo Fighters, 8:40-10:40 p.m., Green Stage
Niall Horan, 7:40-8:40 p.m., Blue Stage
The National, 7:05-8:35 p.m., Red Stage
Little Fuss, 6:55-7:35 p.m., Orange Stage
Dropkick Murphys, 5:55-6:35 p.m., Green Stage
Teddy Swims, 5:50-6:50 p.m., Blue Stage
Blue Light Bandits, 5:20-5:50 p.m., Orange Stage
Chelsea Cutler, 4:45-5:45 p.m., Red Stage
TALK, 4:35-5:20 p.m., Blue Stage
Summer Cult, 4:05-4:35 p.m., Orange Stage
The Beaches, 3:55-4:40 p.m., Green Stage
GA-20, 3:20-4:05 p.m., Blue Stage
Celisse, 3-3:50 p.m., Red Stage
Brandie Blaze, 2:50-3:20 p.m., Orange Stage
Razor Braids, 2:20-2:55 p.m., Green Stage
Zolita, 2:15-2:50 p.m., Blue Stage
Saturday, May 27
The Lumineers, 9-10:40 p.m., Green Stage
The Flaming Lips, 7:35-8:50 p.m., Blue Stage
Alanis Morissette, 7:15-8:45 p.m., Red Stage
Najee Janey, 6:55-7:30 p.m., Orange Stage
Noah Kahan, 6:05-7:05 p.m., Green Stage
Fletcher, 5:50-6:50 p.m., Blue Stage
Actor Observer, 5:20-5:50 p.m., Orange Stage
Mt. Joy, 4:55-5:55 p.m., Red Stage
Decla McKenna, 4:35-5:20 p.m., Blue Stage
Coral Moons, 4:05-4:35 p.m., Orange Stage
Joy Oladokun, 3:55-4:50 p.m., Green Stage
Welshly Arms, 3:25-4:05 p.m., Blue Stage
The Aces, 3-3:50 p.m., Red Stage
chrysalis, 2:55-3:25 p.m., Orange Stage
The Q-Tip Bandits, 2:20-2:55 p.m., Blue Stage
Loveless, 2:20-2:55 p.m., Green Stage
Neemz, 1:45-2:15 p.m., Red Stage
Sunday, May 28
Paramore, 9-10:40 p.m., Green Stage
King Gizzard & The Lizard Wizard, 8:30-10 p.m., Blue Stage
Couch, 7:40-8:20 p.m., Orange Stage
Queens of the Stone Age, 7:25-8:50 p.m., Red Stage
The Walkmen, 6:40-7:35 p.m., Blue Stage
Maren Morris, 6:15-7:15 p.m., Green Stage
Ali McGuirk, 5:55-6:35 p.m., Orange Stage
Genesis Owusu, 5:05-5:50 p.m., Blue Stage
Bleachers, 5:05-6:05 p.m., Red Stage
Sorry Mom, 4:30-5 p.m., Orange Stage
070 Shake, 4-4:55 p.m., Green Stage
Brutus, 3:45-4:25 p.m., Blue Stage
Workman Song, 3:05-3:40 p.m., Orange Stage
The Linda Lindas, 3-3:50 p.m., Red Stage
Wunderhorse, 2:25-2:55 p.m., Green Stage
Mint Green, 2:20-2:55 p.m., Blue Stage
Juice, 1:45-2:15 p.m., Red Stage
Can I still buy tickets to Boston Calling 2023?
You can still purchase tickets for any of the three days on the Boston Calling website. Single-day general admission tickets for Saturday are sold out, but are available for Friday or Sunday for $159.99 plus fees. Single-day VIP tickets for Friday, Saturday, or Sunday are $419.99 plus fees, while single-day Platinum tickets for Friday, Saturday, or Sunday are $1099.99 plus fees.
Three-day general admission passes are now sold out, but can buy GA Plus passes for $559.99 plus fees, three-day VIP for $1,049.99 plus fees, or three-day Platinum for $2,099.99 plus fees.
There are also a number of tickets available below those price points on secondary ticket resale websites like StubHub. Though StubHub offers a moneyback guarantee for fraudulent tickets, the festival says that it cannot guarantee the authenticity of any tickets not purchased directly through its website.
Newsletter Signup
Stay up to date on all the latest news from Boston.com