Music
A new era: Suffolk Downs welcomes big names to outdoor music venue
The Stage at Suffolk Downs, which will hold 8,500 people, opens at the former home of the historic race track on June 16.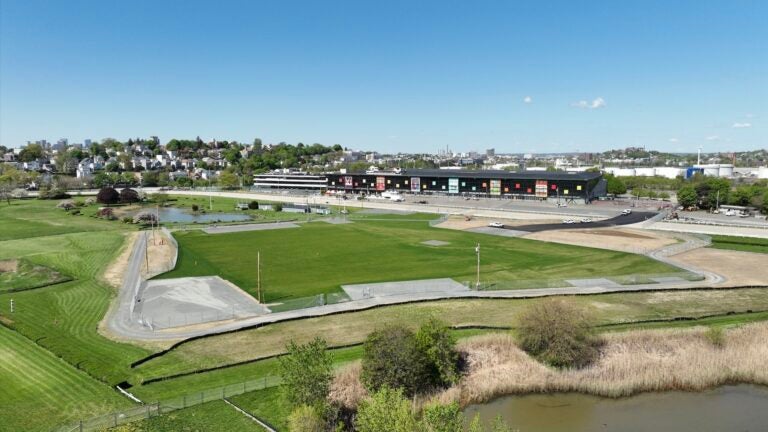 Almost four years after hosting its final horse race, Suffolk Downs will once again be buzzing with activity next Friday at its new outdoor music venue.
Located on the infield grass of the historic race track, The Stage at Suffolk Downs will welcome up to 8,500 people per day for the Re:SET concert series, with headlining performances by Steve Lacy (Friday), LCD Soundsystem (Saturday), and Boygenius (Sunday).
The seasonal venue's debut has been a long time coming. The Bowery Presents, the live events company that also owns and operates Roadrunner, Royale, and The Sinclair, began discussing The Stage at Suffolk Downs in 2017 and 2018 with HYM, the company that is redeveloping Suffolk Downs into a brand-new neighborhood uniting East Boston and Revere.
When the project is complete, the 161-acre development will feature 10,000 housing units clustered near the Beachmont and Suffolk Downs stops on the Blue Line, multiple hotels, two new retail squares, and office space.
Josh Bhatti, senior vice president of the Bowery Presents, said that 40 of those 161 acres will be devoted to green space, and HYM has indicated that they want The Stage at Suffolk Downs to be a long-term fixture of the development.
"They wanted live music and activation," Bhatti said. "The idea is to keep music here for a long time and build the development around it."
Bhatti, who was born in Plainville and spent time living in Somerville, said that pandemic brainstorming led to the idea of creating a venue thats larger than the likes of Roadrunner (3,500-person capacity) but smaller than festival crowds at Boston Calling or headlining shows at T.D. Garden.
One of the results of that brainstorm is the Re:SET concert series, which features a new headliner each night curating a lineup of like-minded acts, some of whom could lead a bill on their own. Lacy, Friday night's headliner, will be supported by Toro y Moi, James Blake, and Foushee; LCD Soundsystem's Saturday set will be preceded by Jamie xx, Idles, and L'Rain; while Sunday sees supergroup Boygenius joined by Dijon, Bartees Strange, and Clairo, who rose to stardom as a teenager living in Carlisle.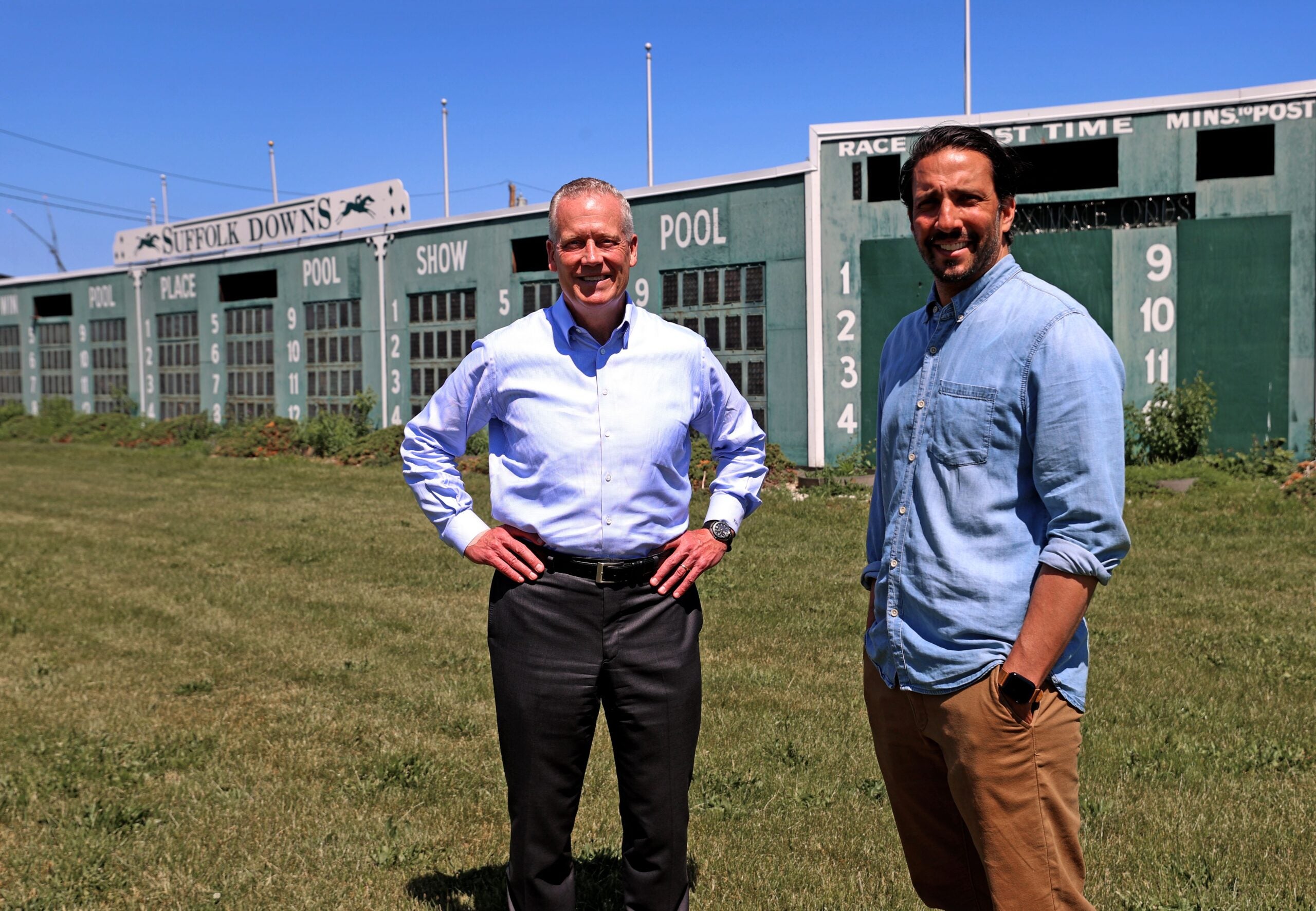 Walking onto the race track, which first opened in 1931, many of the Suffolk Downs hallmarks are still present. The old scoreboard that showed which horses were racing is still there, and Bhatti said that other elements of the music venue will play on the history of the track.
The 8,500 capacity of The Stage at Suffolk Downs is a conservative one, given the space available. Though there is an area close to the stage and a production area that will be reserved for standing-room only, much of the venue is designed to allow guests to sit down and maintain some personal space.
"We're trying to thread the needle between what a festival feels like and what a headlining show is," Bhatti said. "Come in, spread out a blanket, and spend the day taking in music. That's an atmosphere in the city that, outside of a festival, we don't really have."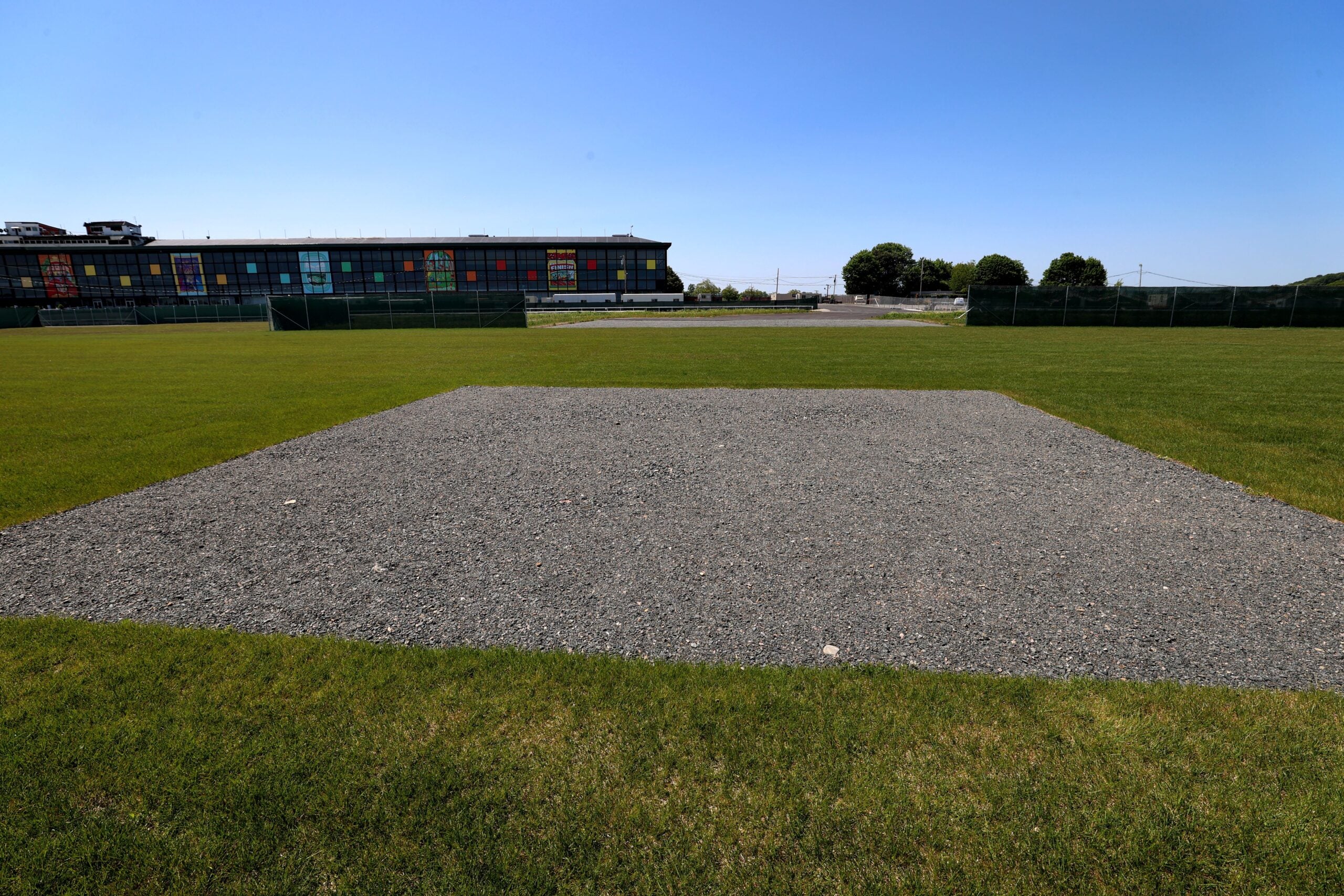 Though Suffolk Downs hasn't put on a major concert in close to 20 years, it has hosted a number of historic shows, most notably The Beatles in 1966. Other shows throughout the decades included The Jackson 5, Radiohead, and Elvis Costello.
The Bowery already has a record of success redeveloping a historic sporting venue into a concert space. Forest Hills Stadium, a tennis club built in Queens in 1921 that hosted the US Open in the 1960s and '70s, was converted into a concert venue in 2013.
Following the pattern established by Forest Hills, Bowery plans to slowly increase the number of shows at the Stage at Suffolk Downs each year. Other than the Re:SET concert series, the only other event scheduled for 2023 is the Breakaway Music Festival, a two-day concert event Sept. 15 and 16 featuring electronic acts like Griz, Lane 8, Porter Robinson, and Madeon.
That number will increase as the company continues to make improvements at Suffolk Downs and learns from each concert it hosts. The end goal, Bhatti said, is to make the Stage at Suffolk Downs a key part of Boston's musical landscape.
"The first year at Forest Hills, we did one show," Bhatti said. "Then we did three or four for the next couple of years, then five the year after that. This year it will be 30 concerts out there. We're taking that same model here."
Check out more photos and a grounds map for the Stage at Suffolk Downs below.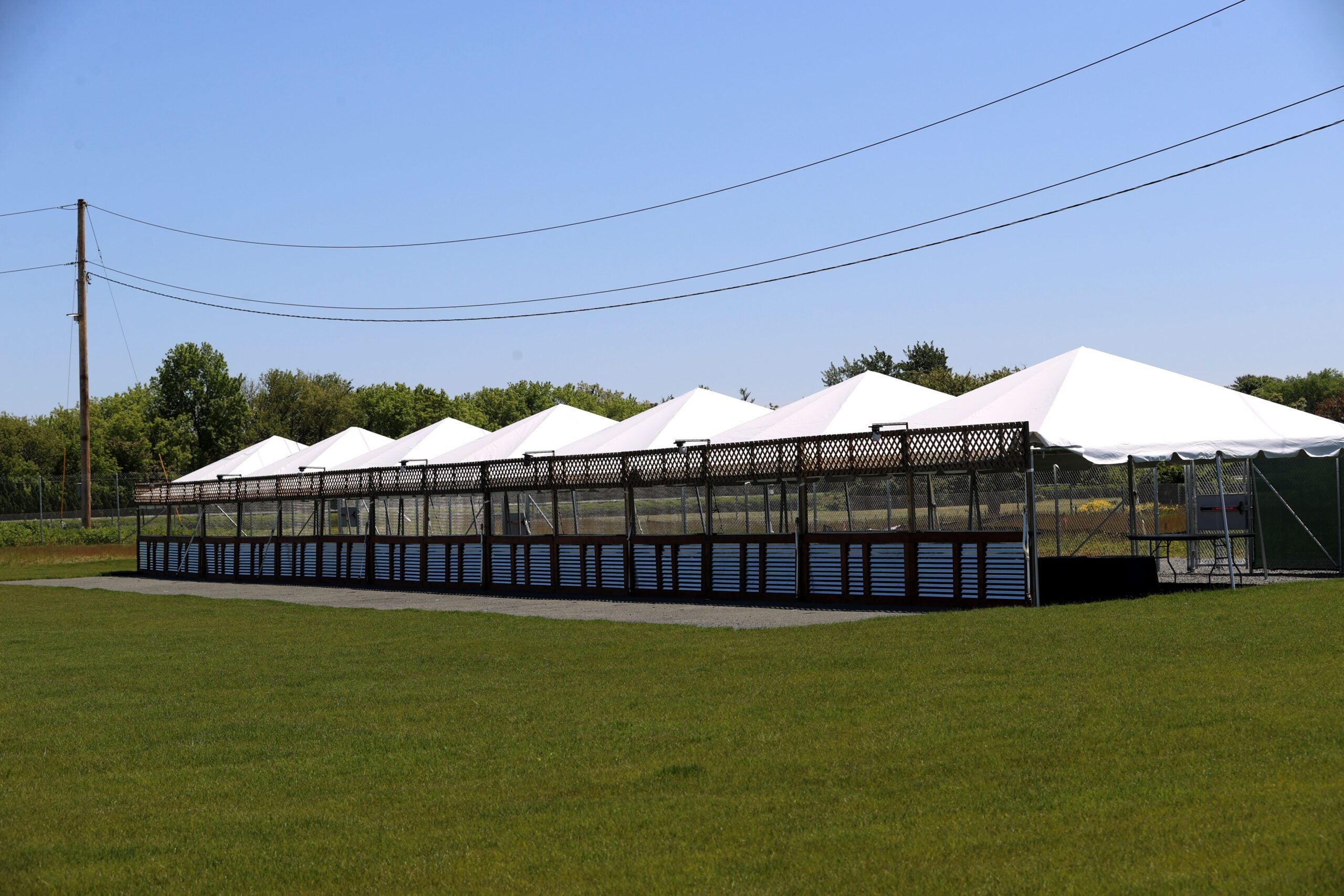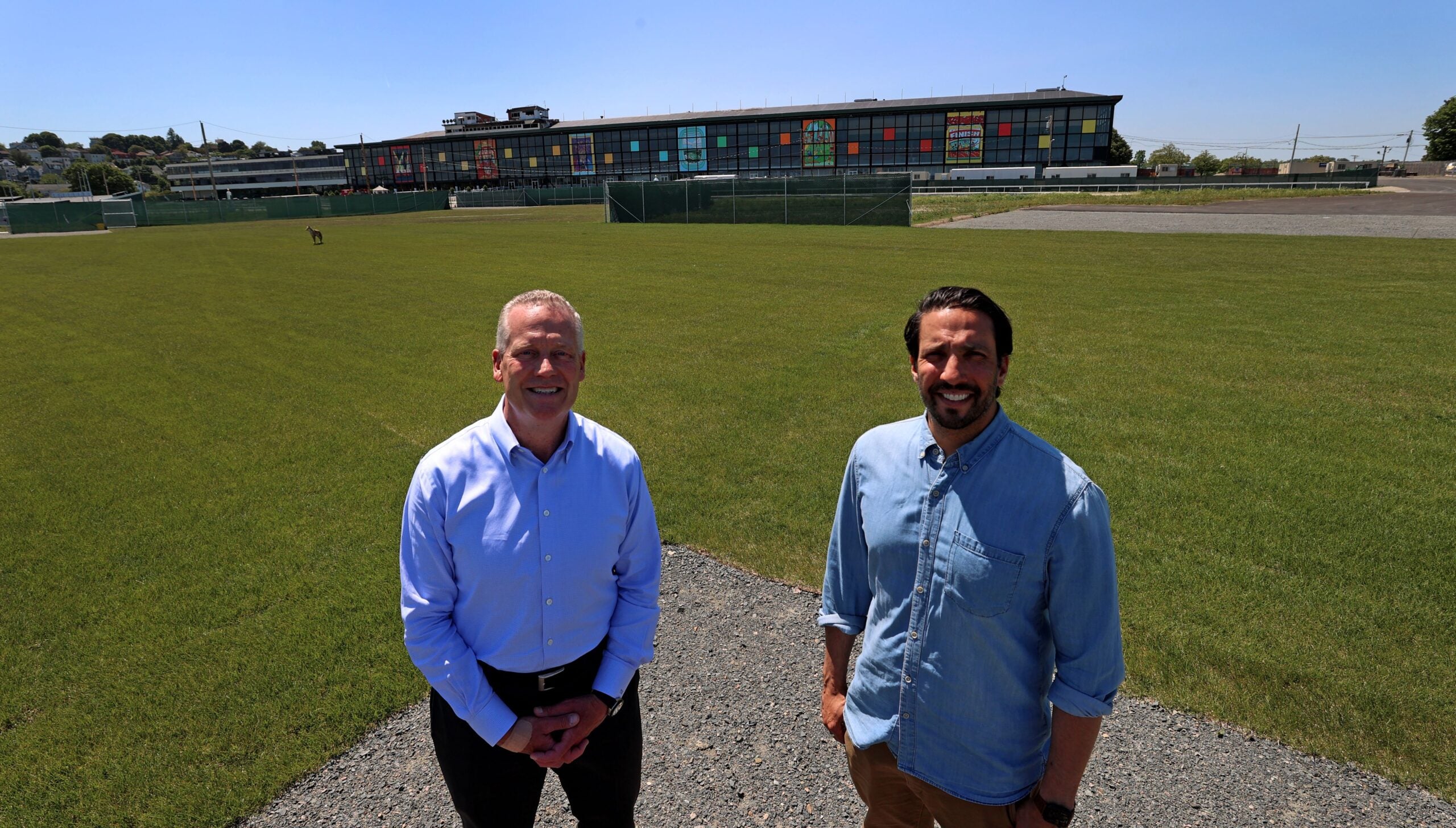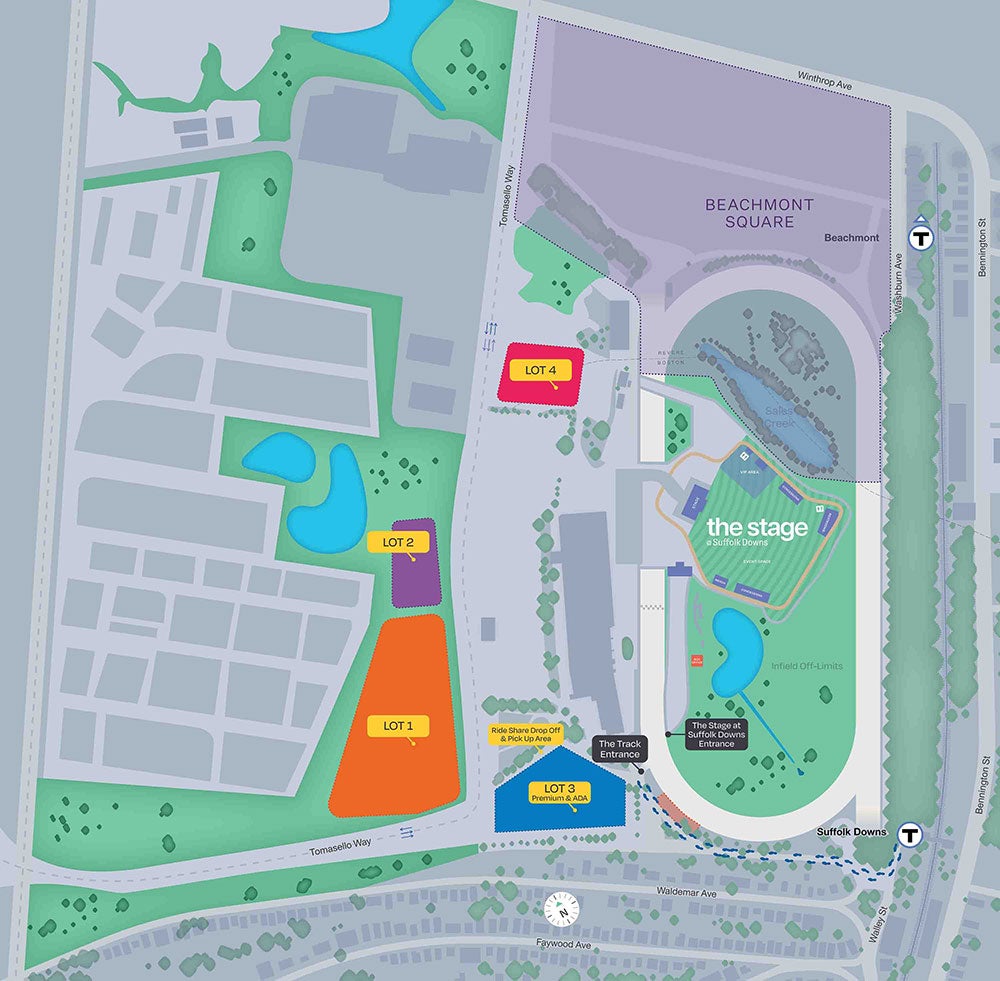 Need weekend plans?
The best things to do around the city, delivered to your inbox.