Music
Review & setlist: boygenius delivers at the Stage at Suffolk Downs
They're in love, and we're in love.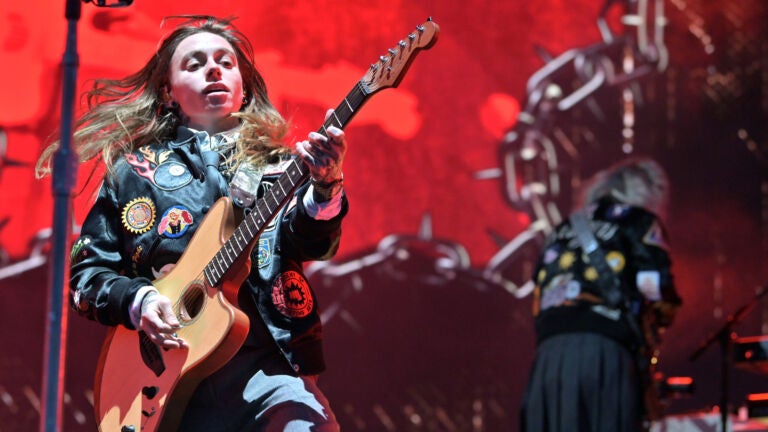 Anyone struggling this Father's Day could have found solace at the boygenius concert Sunday, where your chosen family means everything.
Taking the stage for a sold-out night on day 3 of the Re:SET Concert Series at The Stage at Suffolk Downs, the supergroup made up of Phoebe Bridgers, Julien Baker, and Lucy Dacus took time to make audience members feel at home.
"Is anybody having a rough Father's Day?" Bridgers asked the audience at one point. "I just wanted to say that this band very literally represents, to me, what it means to find your dad, outside of your dad. You know, like being forced to find your family in the world, which I think, if y'all are any proof, I think I am excellent at. So, I don't know, I think you guys are probably good at it, too, right?"
The audience cheered in response, as Dacus looked to Bridgers and asked, "You're just going to be that earnest, no warning?"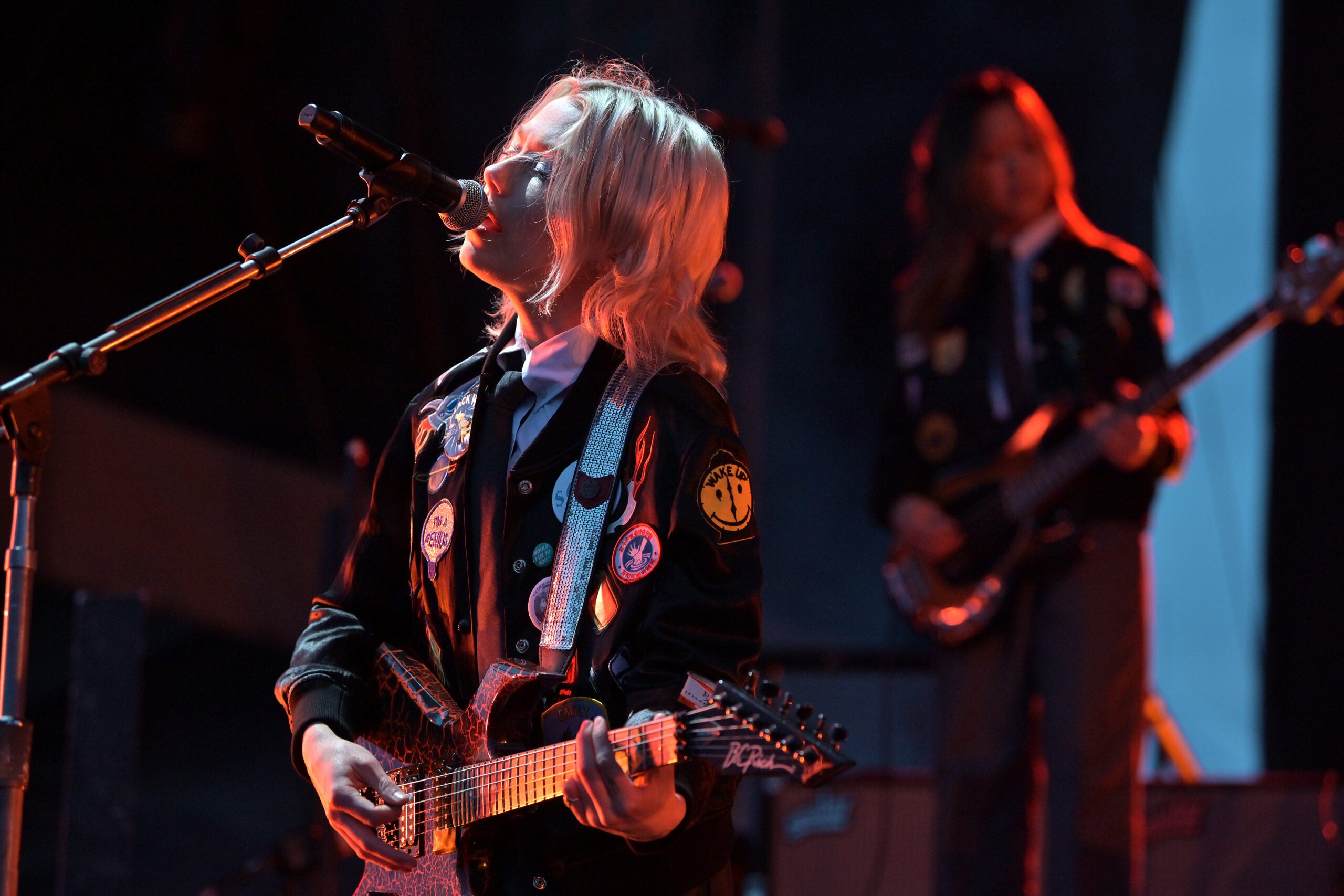 The love that these three singer-songwriters – each successful in their own right – have for one another is clearly genuine, and they don't hold back from showing that on stage.
"I love so much, you guys," Bridgers told Dacus and Baker. "Thanks for being my dad!"
Earlier in the show, Bridgers thanked the audience for spending Father's Day at the show. Dacus then pointed at Baker and Bridgers and added, "I'm the father of two young boys."
Whether they're sharing embraces or kisses on stage, or just looking on in admiration as one another takes center stage, there is something undeniably beautiful about the way these three come together as one.
Before boygenius brought down the house, Bartees Strange rocked the stage and got people dancing with songs including "Mulholland Dr.," "Mustang," "Wretched," and "Heavy Heart."
Dijon followed, bringing raspy, soulful R&B sounds with tracks including "Rodeo Clown," "The Dress," "Many Times," and "Talk Down."
The audience really started to buzz, though, when singer-songwriter Clairo took the stage.
"Boston, we love Boston so much. I'm from here," she said, while clarifying that she was raised in Carlisle, Massachusetts.
In addition to a number of intimate hits including "Bags," "North," and "Blouse," Clairo made sure to play "Alewife," which she introduced as her "Boston song."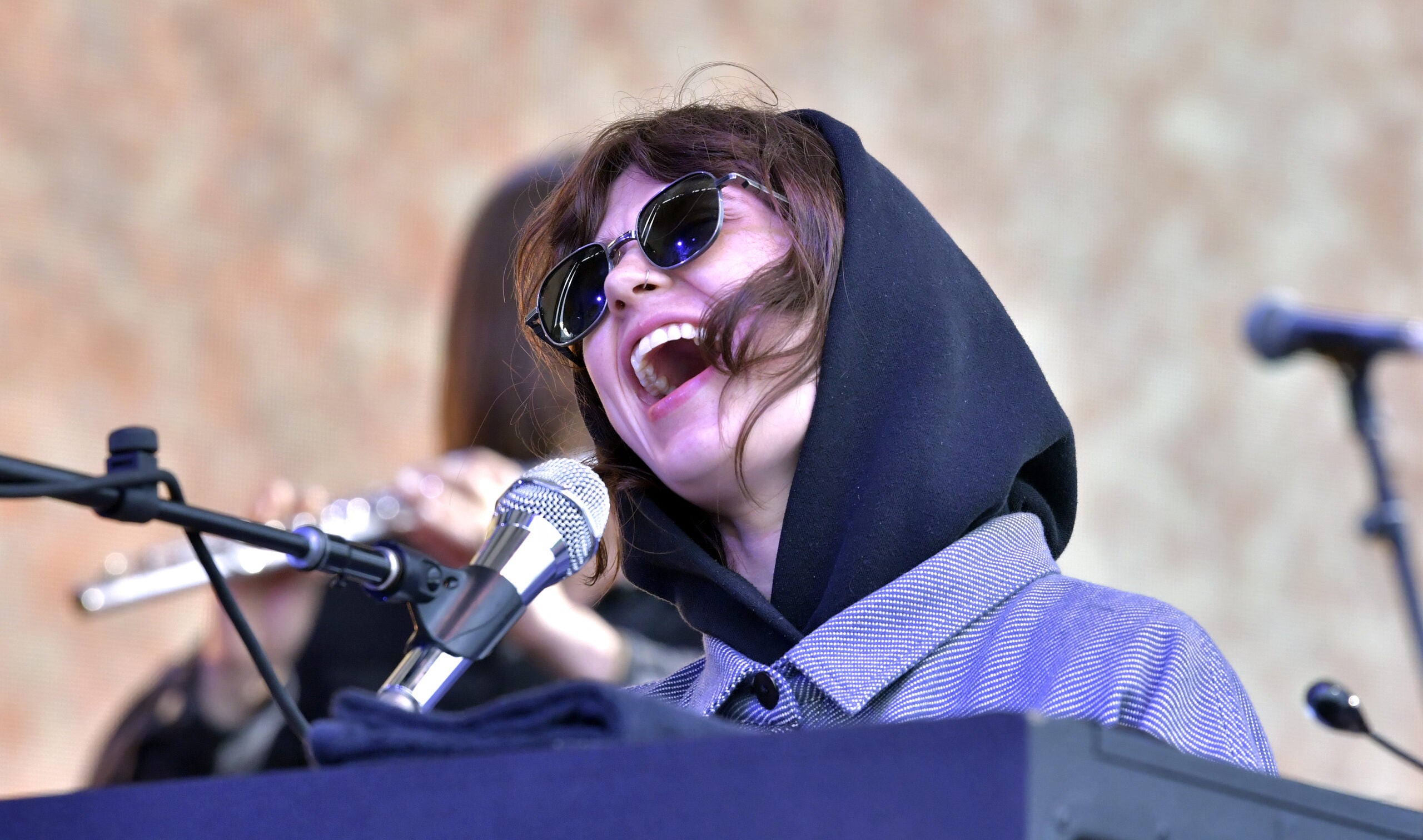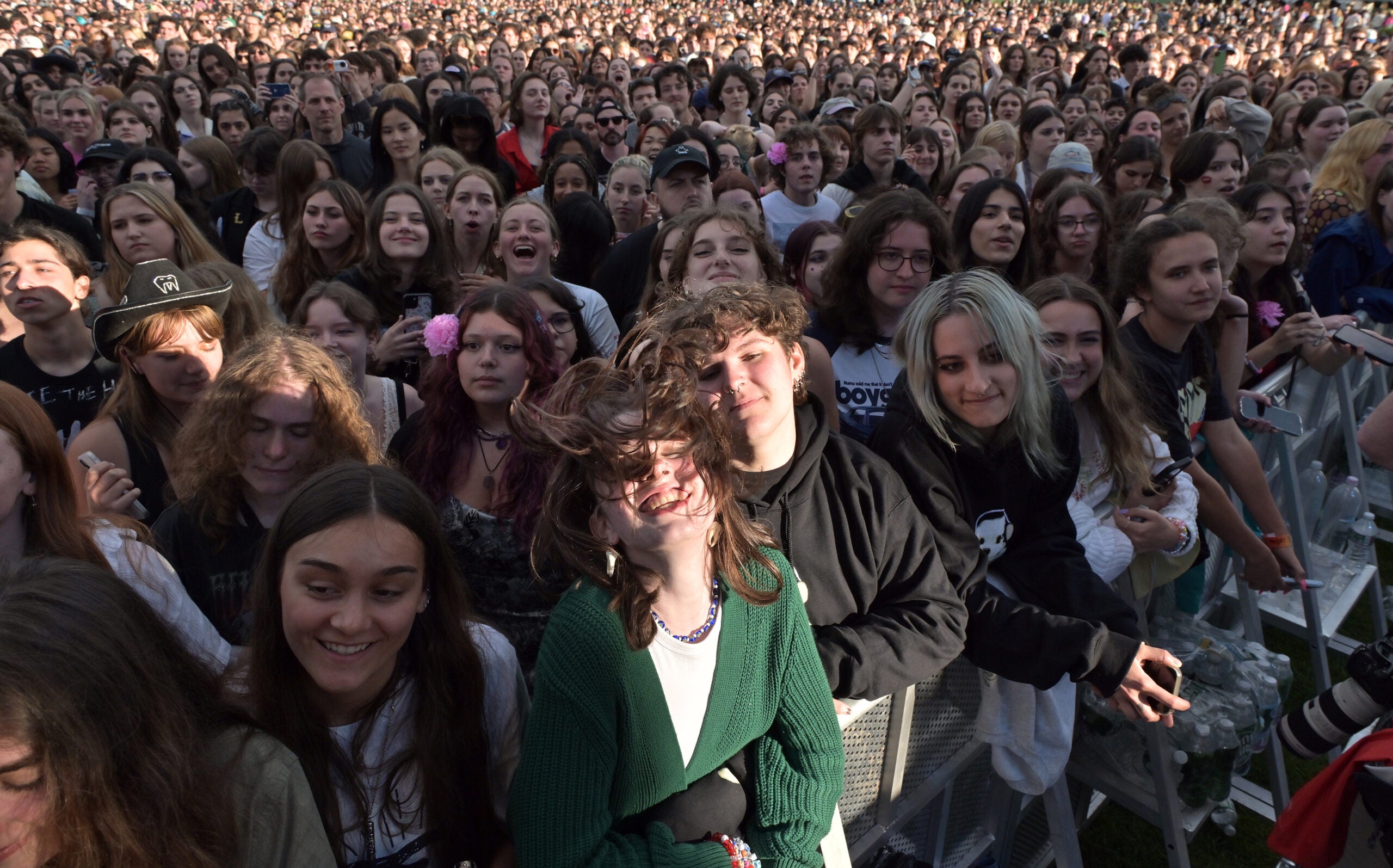 As the sun started to set, boygenius arrived, ready to play their full discography — six tracks from their 2018 eponymous EP and 12 tracks from their first album, "the record," released this March — as well as one unreleased song and one song from each of their own discographies during their approximately 90-minute set.
After hearing a brief intro of Thin Lizzy's "The Boys Are Back in Town," the audience roared in excitement as they watched Bridgers, Baker, and Dacus huddle together backstage via a video feed to kick off the show with the opening track from their album, the harmonious a cappella song, "Without You Without Them."
Six songs in, the group lost their footing toward the end of "Cool About It" with Bridgers admitting she lost the words, as she was "thinking about stuff up here."
After a few minutes of struggling to get back into the song, audience members stepped up to help, belting out the last couple lines, "I'll pretend being with you doesn't feel like drowning / Tellin' you it's nice to see how good you're doing / Even though we know it isn't true."
For the most part, the show carried on smoothly with a couple pauses here and there (with at least a couple acknowledgements of the planes flying overhead). Plus, there was a stop to call medics to help an audience member in need.
In fact, Bridgers, Dacus, and Baker continually reminded audience members throughout the night to "be safe" and "drink water." Staff members even passed water bottles into the crowd, as the group noted concerns about the number of people who have passed out at shows throughout the tour.
Outside of the group's discography, each singer performed one of their own songs — Dacus' "Please Stay," Baker's "Favor," and Bridgers' "Graceland Too."
They also performed the unreleased "Boyfriends," reportedly an outtake from the album, which boygenius debuted for the first time live the night before at the Re:Set concert series in New York.
As exciting as it was to hear an unreleased song, the group appeared to be a bit distracted after getting a medic to help an audience member and neglected to mention much about its newness to the audience, carrying on and playing the song as if everyone had heard it before.
If you attended Sunday night's concert hoping to hear more from one of any of the individually acclaimed artist's discographies, though, you came to the wrong show. The reason boygenius has been so successful as a supergroup thus far is because they do everything as equally as possible.
It's not the Lucy Dacus show, or the Julien Baker Show, or the Phoebe Bridgers show. No one is the lead, and yet everyone is the lead. That's what makes this supergroup so powerful.
Overall, day 3 of Re:SET in Boston proved to be a success, despite following a disappointing cancellation of day 2 due to inclement weather.
All in all, boygenius delivered an energetic and emotional performance, wrapping up their set with "Not Strong Enough," as the audience belted the beloved lyrics, "always an angel / never a god," on repeat.
Returning for an encore, Baker, Dacus, and Bridgers closed the night out with the acoustic ballad, "Ketchum, ID" and the penultimate song on their EP, "Salt in the Wound."
Setlist for boygenius at the Stage at Suffolk Downs
Intro: "The Boys Are Back in Town" by Thin Lizzy
"Without You Without Them" (performed backstage, but visible to the audience via video feed)
"$20"
"Satanist"
"Emily, I'm Sorry"
"True Blue"
"Cool About It"
"Souvenir"
"Bite the Hand"
"Revolution 0"
"Stay Down"
"Leonard Cohen"
"Please Stay" (Lucy Dacus song)
"Favor" (Julien Baker song)
"Graceland Too" (Phoebe Bridgers song)
"Boyfriends" (unreleased song)
"Me & My Dog"
"We're in Love"
"Anti-Curse"
"Letter to an Old Poet"
"Not Strong Enough"
"Ketchum, ID" (Encore)
"Salt in the Wound" (Encore)
Exit song: "Dumbest Girl Alive" by 100 gecs
Newsletter Signup
Stay up to date on all the latest news from Boston.com