Music
Ticketmaster halts Taylor Swift ticket sales in France, cites issue with 3rd-party provider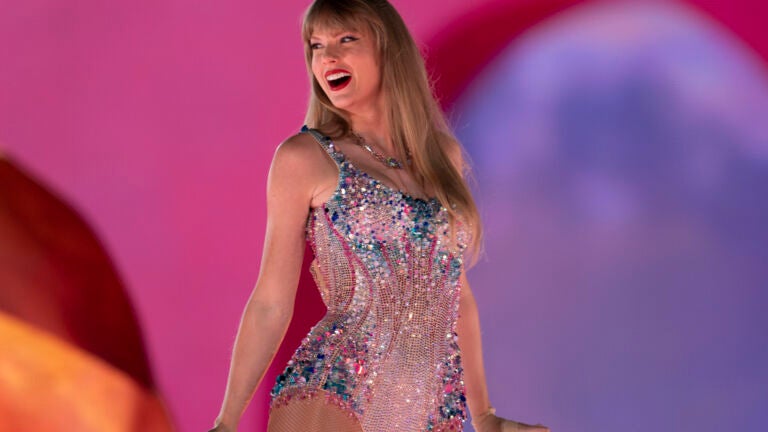 NEW YORK (AP) — The trouble between Ticketmaster and Taylor Swift's "Eras" tour isn't over — with the latest snafu impacting fans hoping to score tickets in France.
On Tuesday, after some fans reported issues with accessing Ticketmaster's site, sales for six of Swift's upcoming shows in Paris and Lyon were abruptly postponed. An explanation wasn't immediately clear, but in posts on Ticketmaster's French Twitter several hours after the pause began, the ticket seller cited a problem with a third-party provider.
Ticketmaster directed The Associated Press to the Twitter statement. In the posts, Ticketmaster maintained that tickets to the France shows are still available and that the provider was "working to resolve this matter as soon as possible."
The company added that any codes that were not used for ticket purchases on Tuesday will remain valid — and that impacted fans "will be notified directly of the new onsale date and time." The new times have yet to be specified.
Tuesday's chaos arrives after the spectacular breakdown seen last November during Ticketmaster's sale of "Eras" tour tickets in the U.S. — when Ticketmaster's site crashed during a presale event for Swift's stadium tour and thousands of people lost tickets after waiting for hours in an online queue.
At the time, the company said its site was overwhelmed by both fans and attacks from bots, which were posing as consumers in order to scoop up tickets and sell them on secondary sites. The company later issued an apology "to Taylor and all of her fans – especially those who had a terrible experience trying to purchase tickets."
Swift expressed frustration on behalf of fans in November, noting on Instagram that it was "excruciating for me to just watch mistakes happen with no recourse."
Multiple lawmakers accused Ticketmaster of abusing its power as the dominant ticket-seller for consumers. And both federal and state authorities moved to investigate the fiasco.
Ticketmaster, which merged with Live Nation in 2010, is the world's largest ticket seller, processing 500 million tickets each year in more than 30 countries. Around 70% of tickets for major concert venues in the U.S. are sold through Ticketmaster, according to data in a federal lawsuit filed by consumers last year.
Outrage towards the ticket seller reemerged on Tuesday after the postponing of France ticket sales.
"Ticketmaster is a poorly run company and its bad practices come in part from its position as a monopolist in the space of concert ticket distribution," Syracuse University Law Professor Shubha Ghosh, who specializes in antitrust law, said in a statement.
Swift is currently wrapping up her 52-date U.S. tour, which is set to conclude with Los Angeles shows in early August. Her international shows begin in Mexico City on August 24. She's scheduled to do four Paris concerts in May 2024 and two Lyon shows next June.