National
After a Cambridge girl wrote a letter to Obama, Harriet Tubman will now be on the $20
The Treasury Secretary thanked her for helping spur the change.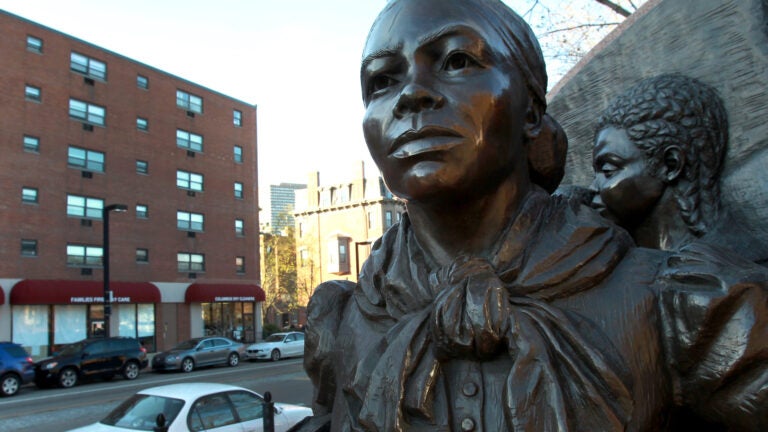 Treasury Secretary Jacob Lew announced Wednesday that Harriet Tubman will be featured on the new $20 bill, and a 11-year-old Cambridge girl received congratulations for helping bring about this change.
About two years ago, Sofia wrote a letter to President Barack Obama saying that there should be more women on U.S. currency. She even added her own list of recommended women, including Harriet Tubman, along with Rosa Parks, Abigail Adams, and Ida B. Wells.
On Wednesday, Valerie Jarrett, senior advisor to Obama and chair of the White House Council on Women and Girls, called Sofia to let her know that her dream had been realized.
Two years ago, 8 year old Sofia wrote to @POTUS that more women should be on our currency. pic.twitter.com/ezmvHVgnbU

— Valerie Jarrett (@vj44) April 20, 2016
Just called Sofia to let her know her wish came true. Harriet Tubman will be on the face of the $20 bill! pic.twitter.com/NDobPPUfuY

— Valerie Jarrett (@vj44) April 20, 2016
Sofia had already received some recognition for her idea; according to WHDH, Obama wrote back to her to tell her it was a great plan and that she had come up with an impressive list. He also invited her to the annual Easter Egg Roll at the White House.
"Some kids think, 'Well I'm a kid, I can't vote, so why should I be able to make a change in anything," Sofia said in a WHDH video. "If you think of a way that you can do something, even if you think it's small, it might turn into something huge."
She got the news that Tubman would be on the $20 on her birthday, according to WHDH. Lew also gave her a call to congratulate her and tell her happy birthday.
"The decision to put Harriet Tubman on the new $20 was driven by thousands of responses we received from Americans young and old," Lew wrote in an open letter. "I have been particularly struck by the many comments and reactions from children for whom Harriet Tubman is not just a historical figure, but a role model for leadership and participation in our democracy. You shared your thoughts about her life and her works and how they changed our nation and represented our most cherished values."
There will be other changes to other currency, as well. The new $10 bill will feature an image of the march for suffrage that ended on the steps of the Treasury Department to honor the leaders of that movement, Lucretia Mott, Sojourner Truth, Susan B. Anthony, Elizabeth Cady Stanton, and Alice Paul, according to the U.S. Department of Treasury. This updated $10 will still feature the portrait of Alexander Hamilton.
The reverse side of the $5 will honor events at the Lincoln Memorial, including Marian Anderson, an opera singer who advanced civil rights by performing there, Eleanor Roosevelt, and Martin Luther King Jr.
Due to security measures, the redesigned $10 note is scheduled to go into circulation next, Lew wrote in the open letter, but he said that he directed the Bureau of Engraving and Printing to accelerate work on the new $20 and $5 bills.
Read more about the new bills here.