Opinion
Looking for the bright spots: How I've noticed my community change during the coronavirus pandemic
Despite challenging times, neighbors reflect on what's bringing them joy.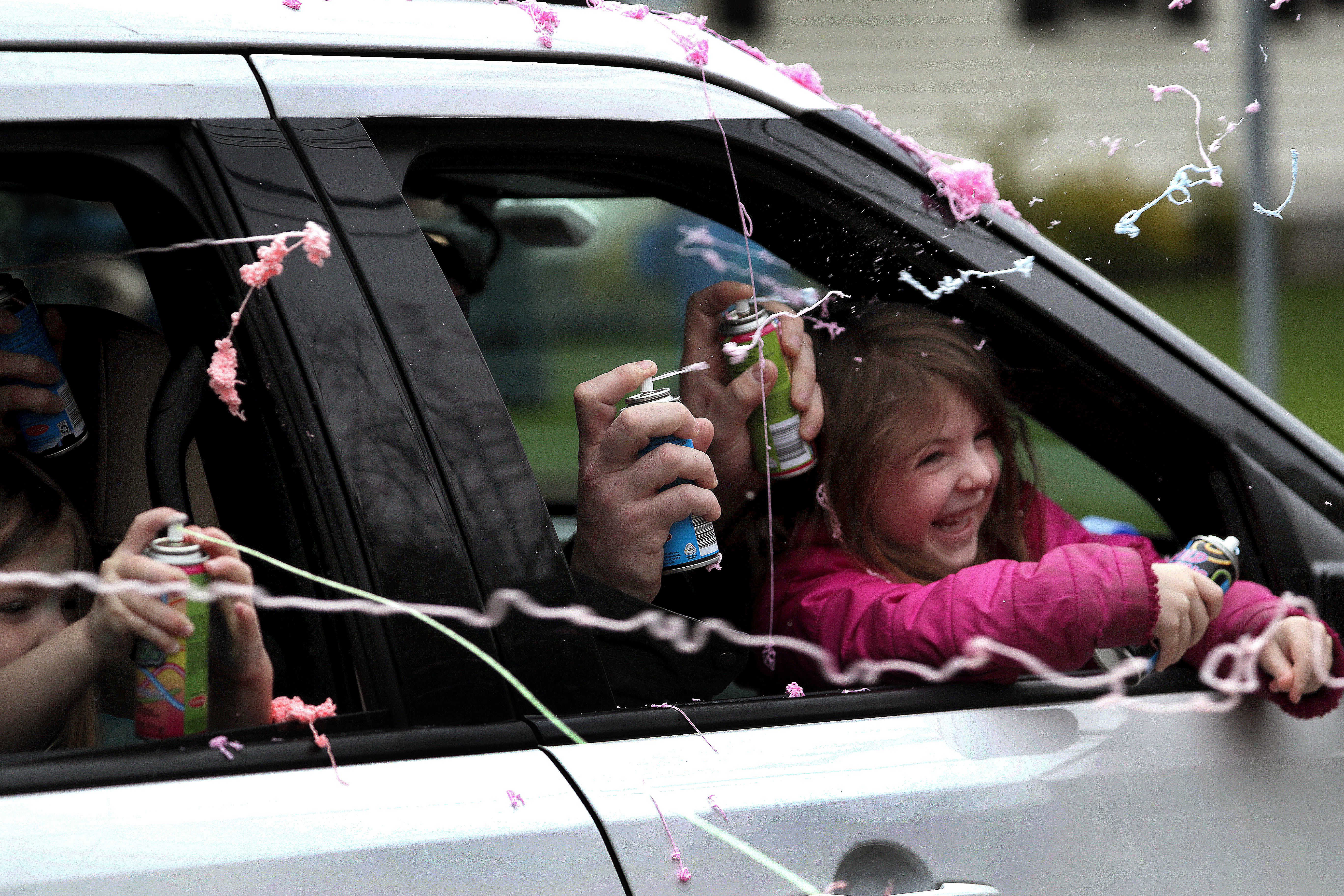 I have never taken as many daily walks as I have during the coronavirus pandemic. 
On each walk, I've noticed mothers chasing their kids around the park or fathers helping their children dust off bits of chalk as they finish writing "Black Lives Matter" on the sidewalk. 
I've also seen more neighbors chatting with each other from their porches and friends having socially distant picnics with masks on. I've seen rainbow signs in windows thanking frontline workers, and others congratulating local high school graduates. 
After having been shut down for months, it seems like our sense of community has shifted. We still have our neighbors in this new shared experience of quarantine, and this connection seems to matter now more than ever.
So I took the opportunity during these walks to ask others what's been giving them hope and joy, and which bright spots they've appreciated the most. 
Here's what I found out.
Judy Alland lives two blocks away from my apartment in Brookline. She plays the guitar, bass, and banjo. While sitting on the porch — either the front or the back, depending on where the shade settles — she'll practice bluegrass or swing music, and sometimes she'll sing. 
"I find joy in playing, you know it's nice to have the time," Alland said. "The sky has been really blue, the flowers of spring have been gorgeous, my lovely weeds that are blocking the view of this parking lot are delightful," she said laughing. She said the weeds sprouting up along her fence have made playing on the back porch feel a little more private. 
Bruno Peterson, who also plays the guitar and is a Berklee College of Music alumnus, said the pandemic has brought him face to face with things he's taken for granted, like the ability to play music with other people.
"It can be challenging to appreciate the things that you have. I think that this has made that apparent to people," Peterson said. "It's important to try and appreciate everything that you have in your life."
Liza Brauns, a Brookline resident, said she's found herself with a similar realization that "things weren't necessarily great the way they were."
Pre-pandemic she would always go to Trader Joe's and pick up the same groceries, but now, she's been buying locally with Boston Organics and Walden Local Meat Co. 
"There's things that I've discovered how to do differently because of the pandemic and it's been much more efficient," Brauns said. 
Her fluffy white Goldendoodle, Piper, has also been a silver lining.  
"She has made everything so much better because she needs to go outside and play everyday so she's kind of forced me to get more [active] and be in the outdoors," Brauns said. 
Sitting on the porch across from Brauns was Cambridge resident Catrina Damrell, who said she's been grateful for how the decrease in city traffic has exposed her to beautiful scenes while driving. 
Damrell added that the pandemic has also laid bare the need for leadership and justice.
"It's allowed for that time to reflect on how things were before, and then I think also exposing how much leadership there is that's missing right now," she said. 
Echoing the sentiment, Brookline resident Sebastian Tellez said the Black Lives Matter protests have been an important sign of solidarity for them.
Yet Tellez said being forced to spend time alone has been the most eye-opening part of the shutdown. 
"When you're out in the world or when you're out always making plans or running, you don't stop to reflect," Tellez said. 
And the pandemic has given them nothing better to do than just that. 
What's given you joy, and where have you managed to find beauty? Let us know in the survey below or email us at [email protected].