Parenting
How to help your kids improve their grades and happiness this school year
A local principal shares four ways parents can help their kids have a successful school year.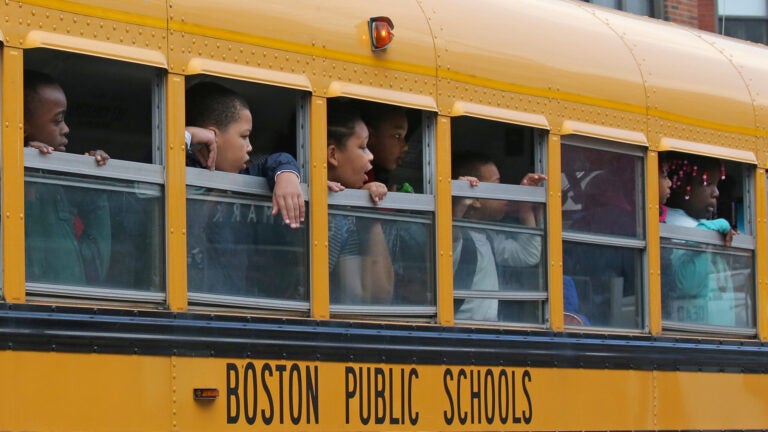 Parents, kids, and educators across Boston are gearing up for the new school year, which begins on Thursday.
"There's something just really intense and also electric about the feeling of getting ready for back to school, of starting on a new journey as a learner and educator," said Claire Carney, principal of the Bradley Elementary School in East Boston.
It's an exciting time for sure, but the changes also bring anxiety for some children, she said.
Carney shared the following four ways parents can help their children have a happy and successful school year.
1. Establish a routine
It's important to establish a routine when school is back in session, Carney said, and clearly communicate that routine to your child.
The Boston Public Schools website has a Back to School page with links to bus schedules, school guides, and more. Talk to your child about his or her new routine, about things like bedtimes, when their bus will pick them up, and who will be home with them after school, Carney said.
"Kids' anxiety is lessened when they know what to expect," she said.
It's also a great idea to get in the habit of laying out your child's clothes and packing his or her lunch in the evening, she said.
"Some of those things that you can do ahead of time are going to decrease your student's stress in the morning," she said.
It's also important to carve out family time each evening, she said, by reading or talking with your child before bedtime.
"Embedded in their routine should also be time to connect because that's when we hear all of the important things kids are thinking," Carney said.
2. Be available during homework time
Designate a quiet place in your home where your child can complete homework each night, Carney said.
It's important to make yourself available when your child is doing homework as well, Carney said. Carney remembers her parents being present in the room while she did her homework and how it calmed and relaxed her knowing they were nearby if she needed help.
Devices should also be powered down, she said.
"Turn off the TV during homework time," Carney said. "We really want to see our kids putting down the iPads and going low-tech for homework time."
3. Model the mindset of a learner throughout the year
You'll help your child academically by finding ways for your kids to learn while doing everyday tasks, Carney said.
For example, ask your child to add up the grocery bill as you shop or add fractions as you bake to brush up on math skills. Or make sure you bring your child to the library when you search for your next book, she said.
"We really want parents engaged in helping their kids become thinkers and scientists and mathematicians and readers, and that comes from modeling that and engaging with your child," she said.
Parents of middle school and high school students can discuss the news with their children and how they are processing sources of information, she said, which is "a huge part of developing a sense of digital literacy with our kids."
4. Build relationships at school and with other parents
Attend the school's open house at the beginning of the year, parent/teacher conferences throughout the year, and reach out to your child's teacher to ask about books they should be reading and apps the family can use to support learning, Carney said.
"If you have a positive relationship with the teacher, you're going to be able to hear more and learn about how to support your child," she said.
It's also important to meet other parents who are going through the same milestones as you are with your children, Carney said. You can talk to new parents at the bus stop, school events, and school pages online.
"When parents have strong relationships with the school and community members, kids feel more confident coming into the school," Carney said.