Parenting
Parents: Will you get a coronavirus vaccine for your 12- to 15-year-old?
The FDA approved use of the Pfizer vaccine for kids ages 12 to 15 on Monday.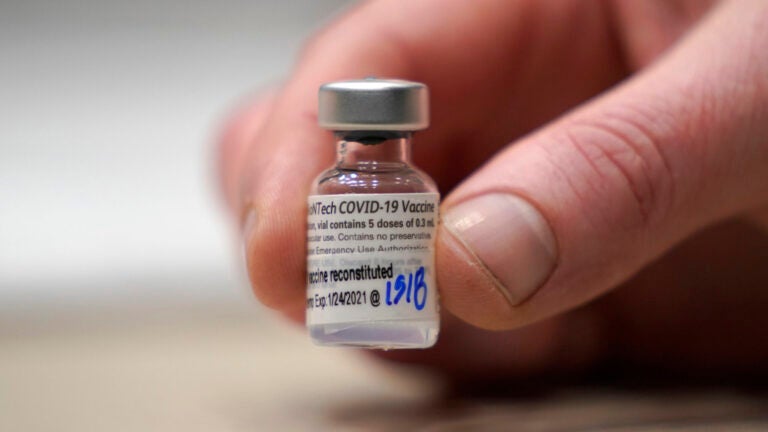 The Food and Drug Administration (FDA) on Monday approved use of the Pfizer coronavirus vaccine for kids ages 12 to 15.
"This is a watershed moment in our ability to fight back the COVID-19 pandemic," Dr. Bill Gruber, a Pfizer senior vice president and a pediatrician, told The Associated Press.
Vaccinations will begin sometime after the federal vaccine advisory committee releases recommendations for using the two-dose vaccine in that age group, according to the AP, which is expected on Wednesday.
Massachusetts has the lowest statewide vaccine hesitancy rate, according to federal data, and as of Monday, 3,829,677 Massachusetts residents had received the first dose of either the Moderna or Pfizer vaccine. Massachusetts residents age 16 and up became eligible for the vaccine on April 19. The Centers for Disease Control and Prevention (CDC) reports that children age 11 to 17 accounted for about 1.5 million COVID-19 cases between March 1 and April 30 of this year, according to The Boston Globe. Children and teenagers typically have milder cases of COVID-19 than adults, according to the report.
Pfizer says its vaccine is 100 percent effective for kids age 12 to 15, according to the Globe. In a poll conducted by Suffolk University and the Globe this spring, more than 53 percent of Massachusetts residents said they would vaccinate their children, about 35 percent said they would not, and nearly 11 percent were undecided. Some parents of kids bound for summer camp wish to vaccinate their children before camp begins, according to a recent Boston.com poll.
Will you schedule a coronavirus vaccine for your child between the age of 12 to 15? Why or why not?
Let us know in the survey below or e-mail [email protected] and we may share your responses in an upcoming Boston.com article.
https://bgmcreative.survey.fm/will-you-vaccinate-your-12-to-15-year-old